Educators
Diane Ravitch Biography: Journey To Being An Advocate For Public Education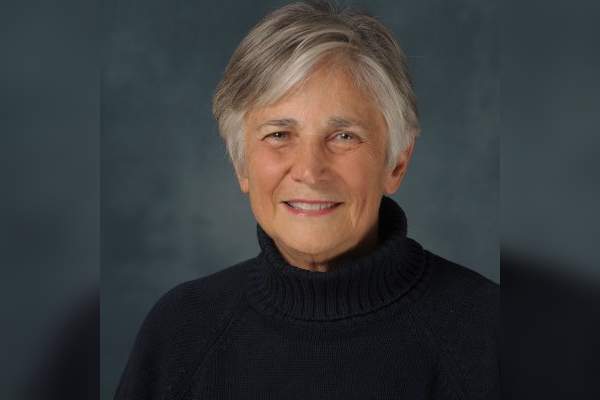 Diane Ravitch Biography. Image Source: Social Media.
Full Name

Diane Silvers Ravitch

Age

85 yrs

Birth Date

July 1, 1938

Country

America

Relationship Status

Separated

Spouse

Richard Ravitch ​ ​(m. 1960; div. 1986)

Nationality

American

Profession

Historian of Education

Children

2

Awards and honors

Delta Kappa Gamma Educators' Award, Grawemeyer Award, The Deborah W. Meier Hero in Education Award

Education

Columbia University
As Nelson Mandela said, 'Education is the most powerful weapon we can use to change the world'; Diane Ravitch, a distinguished educator, historian, and public servant, spent her entire youth protecting and improving public schools. The prolific writer, historian, and policy leader is best known for her fight for public education.
Through her journey of reforming the education system, Diane Ravitch biography has shown commitment to evidence-based policies and the well-being of students. Her passion for education has solidified her place as a leading figure in the field of education reform.
From 1994 until 2020, Ravitch worked as a research professor at New York University's Steinhardt School of Culture, Education, and Human Development. Stay with us to know more about the educator and her accomplishments.
Born in a Large Jewish Family
Diane Silvers Ravitch was born on July 1, 1938, in Houston, Texas, U.S., to parents Walter Cracker Silvers (father) and Ann Ceila Silvers (mother). Her father, Walter, was a businessman, while her mother, Ann, was a homemaker. One of eight children, Diane grew up in a huge Jewish household family that valued education and academic pursuits. As of July 2023, Diane's age is 85 years old.
Talking about her education, Ravitch graduated from Wellesley College in 1960. Afterward, she received a Master's Degree in History and a Ph.D. in the history of American education from Columbia University. Her research and studies stared deep into the history and evolution of the American education system, which would eventually become a cornerstone of her career.
ALSO READ: Nat Hentoff Biography.
Married Life with Richard Ravitch: Late Politician, and Businessman
Diane Ravitch husband, Richard Ravitch, was a renowned politician and businessman. The late Lieutenant Governor of New York remained married to Diane for 26 years, from 1960 until 1986.
The year was 1959 when Richard Ravitch first met his future wife, Diane, then a graduate student at Wellesley College. At that time, Richard was working on the staff of a Democratic congressman in Washington.
A year later, the couple got engaged in January 1960. Two weeks after Diane graduated college, she married Richard in June 1960 in a private ceremony. She was 21, while Richard was 26. Diane and Richard had three sons, but one of them died of leukemia at the age of 2. At current, their sons, Michael Ravitch, and Joseph Ravitch, are enjoying their respective professional careers.
Michael is a freelance writer whose work has appeared in the New Republic, Yale Review, and other publications. Meanwhile, Joseph Ravitch is a businessman.
View this post on Instagram
After 26 years of marital relationship, the Ravitchs divorced in 1986. However, a few months after their divorce, the couple became estranged but eventually became good friends. They enjoyed talking about their children, grandchildren, and overall things.
Diane Ravitch former spouse, Richard Ravitch, passed away on June 25, 2023, days before his 90th birthday. She wrote a tribute to Richard on her blog, 'dianeravitch.net,' praising his professional, political, and civic achievements.
Talking about Diane's late partner, Richard Ravitch, born in 1933, belonged to a prominent family with a history of public service. He graduated from Yale University and later Yale Law School. Afterward, Richard embarked on a successful career in business and public finance.
After Richard's demise, Diane began a relationship with Mary Butz, who has worked in the New York City public schools for 35 years. Mary previously founded her own high school, which was part of Deborah Meier's group. She ran a progressive principal-training program which was later shut down. Diane and Mary are still together with over three decades of companionship.
Similarly, you would like to read Richard Gephardt's biography.
An Advocate For Education
After her transformation, Diane Ravitch became an influential advocate for public education. She used her platform as a historian and academic to engage with policymakers, educators, and the public, promoting policies that would strengthen public schools and address the needs of all students.
Through her books, articles, and speaking engagements, Ravitch challenged the prevailing narrative and called for a return to evidence-based, community-centered approaches to education reform. She criticized the over-reliance on standardized testing, highlighting its limitations in measuring true learning and understanding.
Diane is the author and editor of more than twenty books, including the bestselling, The Death and Life of the Great American School System: How Testing and Choice Undermine Education (2010).
From 1991 to 1993, she was Assistant Secretary of Education and Counselor to Secretary of Education under Lamar Alexander in the administration of President George H.W. Bush. She was responsible for the Office of Educational Research and Improvement in the U.S. Department of Education.
As Assistant Secretary, she led the federal effort to promote the creation of state and national academic standards. Before entering government service, she was an Adjunct Professor of History and Education at Teachers College, Columbia University. She was appointed to the National Assessment Governing Board by President Bill Clinton, on which she served from 1997 to 2004.
Awards and Honors: Lists of Several Achievements
Diane has worked in pivotal roles throughout her career and has received numerous accolades and recognition from prestigious institutions. From 1985-1991 and 1993-1996, Diane served as the director of Encyclopedia Britannica.
For her outstanding contributions to the field of education, the education reformer was awarded an honorary degree by several universities. She received a Doctor of Humane Letters from Williams College (1984), Reed College (1985), Amherst College (1986), the State University of New York (1988), Ramapo College (1990), and St. Joseph's College of New York (1991).
I'm proud to endorse Adam Schiff for the U.S. Senate seat in California. He's a man of great integrity and courage. pic.twitter.com/YonQ1ZTN8L

— Diane Ravitch 🇺🇸🇺🇦🌈🗽🌹 (@DianeRavitch) June 22, 2023
In 1986, Ravitch received the Henry Allen Moe Prize Award in the Humanities from the American Philosophical Society. Likewise, she was awarded the 1991 Medal of Distinction by the Polish government. Further, Diane received the Wellesley College Alumnae Achievement Award in 1989.
In February 1997, Diane became the first recipient of the Herman and George R. Brown Chair in Education Studies at the Brookings Institution. Moreover, she created two anthologies titled, The American Reader and The Democracy Reader, which are widely used in American history classes. The educator was honored as a Literary Lion by the New York Public Library.
In conclusion, Diane Ravitch biography is a tale of belief and compassion, which motivates us to never lose sight of the goal and work for the betterment of life for all people. Keep in touch with BroadBiography for exciting stories of your favorite personalities.
Did you notice an error ?
Please help us make corrections by submitting a suggestion. Your help is greatly appreciated!