Sports
Joshua Clottey Biography: Life and Journey of a Boxing Warrior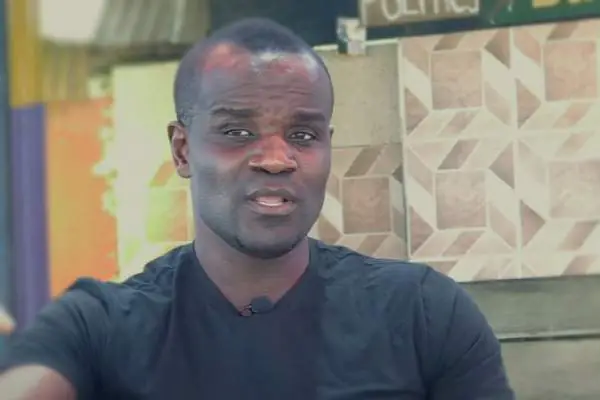 Joshua Clottey Biography. Image Credit: Instagram.
Full Name

Joshua Clottey

Age

46 yrs

Birth Date

October 6, 1977

Country

Ghana

Relationship Status

Not Confirmed

Nationality

Ghanaian

Ethnicity

African

Profession

Former Boxer

Net Worth

$10 million

Height

5 feet 8 inch
In the world of boxing, Joshua Clottey is a name that resonates with excellence and dedication in the world of boxing. With a stance as unyielding as his determination, Clottey's journey through the realms of the sport is a testament to his unwavering spirit and undeniable talent. Inside the ring, he moved with a grace that belied the intensity of his punches, a true master of the sweet science.
From 1995-2019, Clottey competed and held the IBF welterweight title from 2008 to 2009. Today, this article will dive deep into Joshua Clottey biography as his legacy will forever remain etched in the annals of boxing, a story of a man who fought not only for victory but for the essence of the sport itself.
Beyond his remarkable skills, Clottey's humility and sportsmanship shone brightly, earning him the respect and admiration of fans and fellow athletes alike. Just as a painter wields a brush, Clottey's fists painted a picture of passion, discipline, and the relentless pursuit of greatness.
Early Life and Background
Joshua Clottey was born on October 6, 1977, in Accra, Ghana, to father Ali Attuquaye Clottey and mother Madam Memuna Ansah. Joshua grew up in a sports-loving family where his father and uncle both were professional boxers. This environment exposed Joshua to the sport from a young age and laid the foundation for his future career.
Clottey began his boxing journey at a young age, which was influenced by his family's involvement in the sport. He developed a reputation for his technical skills, defensive abilities, and strategic approach to fights and gained recognition in the Ghanaian amateur boxing scene before transitioning to the professional ranks.
Clottey's amateur career provided him with the experience and skills necessary to transition into the professional ranks. In 1995, Joshua Clottey turned professional as a welterweight boxer. He showcased his talent and determination by quickly accumulating wins against various opponents. His performances caught the attention of the boxing community, and he started to gain a reputation as a rising star in the welterweight division.
Championship Run and IBF Welterweight Title
One of Clottey's breakthrough moments came on December 13, 2008, when he faced Zab Judah for the vacant IBF welterweight title. Joshua secured a ninth-round technical knockout victory, becoming the IBF welterweight champion.
This victory marked a significant milestone in Joshua's career and established him as a force to be reckoned with in the division. Further, this achievement showcased his dedication and skill as a fighter in one of the most competitive weight divisions in boxing.
Clottey faced several high-profile opponents during his career, including Miguel Cotto, Manny Pacquiao, Antonio Margarito, and Zab Judah. While he didn't always emerge victorious, Joshua's performances in these bouts demonstrated his ability to compete at the highest levels of the sport.
ALSO READ: Tony Mundine Biography: A Tale of Boxing, Truimph, and Greatness
Fights Against Top Contenders: Clottey VS. Pacquiao
As the IBF champion, Clottey faced a series of formidable opponents. He defended his title against top contenders and engaged in memorable battles against fighters like Miguel Cotto, Carlos Quintana, and Diego Corrales. One of Clottey's most high-profile fights took place on March 13, 2010, against the legendary Manny Pacquiao. Despite losing the bout via unanimous decision, Joshua's defensive skills were on full display as he absorbed Pacquiao's aggressive attacks while attempting to counter effectively.
Clottey's fight against Pacquiao in 2010 showcased his defensive mastery. Despite losing the fight, Joshua continued to compete at a high level, engaging in bouts against respected fighters like Antonio Margarito and Gabriel Rosado. Clottey was known for his technical prowess in the ring. His defensive skills, including his high guard and ability to block and evade punches, were remarkable. He often frustrated opponents by making it difficult for them to land clean shots.
Later Career And Retirement
Following his fight against Pacquiao, Clottey continued to compete against notable opponents in the boxing world. Further, Joshua Clottey eventually decided to retire from professional boxing after a successful career. His legacy in the sport includes his technical abilities, defensive prowess, and his accomplishments as the IBF welterweight champion. Throughout his boxing journey, Joshua Clottey's net worth stands at a staggering $10 million.
Since 2011, Joshua has retired from professional boxing after a successful career, leaving a legacy of technical skill, resilience, and sportsmanship. As a Ghanaian boxer, he served as an inspiration to aspiring fighters in his home country. Moreover, he has contributed to the competitiveness of the welterweight division and left an indelible mark on the sport. He is remembered for his ability to absorb punches, his strong defensive style, and his accomplishments as the IBF welterweight champion, and he maintained a level of professionalism and dedication throughout his boxing journey.
Legacy, Resilience And Durability
While Joshua Clottey may not have achieved the same level of fame as some of his contemporaries, he left an indelible mark on the sport of boxing. His disciplined training, defensive skills, and ability to compete against top-tier opponents cemented his place as a respected figure in the welterweight division.
Joshua Clottey's legacy in the world of boxing is marked by his skillful defensive style, resilience, and accomplishments as a welterweight contender. While he may not be considered one of the all-time greats, he left a lasting impact on the sport and is remembered for several key aspects of his legacy.
Clottey was recognized for his durability and ability to withstand powerful punches from some of the sport's top fighters. His fights often went the distance, demonstrating his toughness and determination.
Influence on Ghanaian Boxing: Sportsmanship and Professionalism
Throughout his career, Clottey faced several notable opponents and had a reputation for his strong defensive skills, durability, and ability to adapt to different fighting styles. He was known for his high guard and counterpunching ability, making him a challenging opponent for many fighters.
As a Ghanaian boxer, Clottey served as an inspiration to aspiring boxers in his home country. His success on the international stage motivated young fighters to pursue their dreams in the sport. Throughout his career, Clottey maintained a level of sportsmanship and professionalism that earned him respect within the boxing community. He displayed dedication to his craft and a commitment to training and preparation.
In summary, Joshua Clottey biography is a legacy of a skilled and defensively adept boxer who made significant contributions to the welterweight division. His technical abilities, championship wins, and notable fights against top opponents have secured his place in the annals of boxing history. While he may not be a household name like some of his contemporaries, his impact on the sport is undeniable.
Did you notice an error ?
Please help us make corrections by submitting a suggestion. Your help is greatly appreciated!