Net Worth
Take A Look At Actor Ian McShane Net Worth: How Wealthy is He?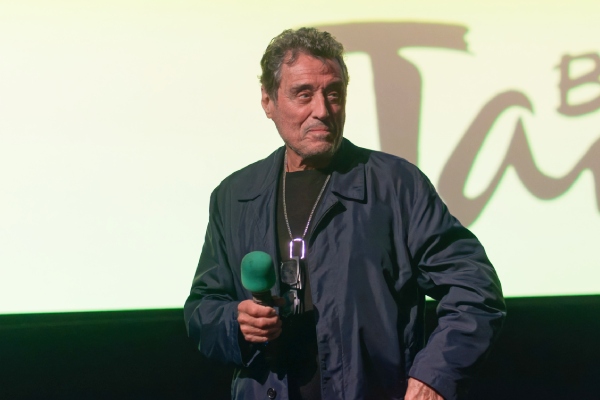 Ian McShane Net Worth. Image Credit: Wikimedia Commons.
Once the legendary British actor Ian McShane said as long as the cheque carries on coming, he will continue acting. McShane received good payouts over the years so his net worth has been on exponential curves.
Today, this article revolves around Ian McShane net worth, and we take a close look at his wealth and assets. From McShane's salary in John Wick to his net worth compared to other actors, this article has it all.
The Lancashire native possesses an unmatched charisma that rises above the horizon of the cinematic screen. McShane marked his name as a boundless actor whose distinctive skillset breathes life into each character with authenticity. With over six decades of professional acting career, Ian has aged as a fine wine and is still acting.
Looking at Ian McShane's Younger Days
Ian David McShane was born to parents Harry McShane and Irene Cowley on September 29, 1942, in Blackburn, Lancashire, England.
Ian's father, Harry, was a professional footballer who played for Manchester United. McShane has a mixed heritage as his father was Scottish, while his mother was of Irish and English descent.
McShane attended Stretford Grammar School and began acting at the National Youth Theater. One of his teachers recognized Ian's acting talents. Later, the same teacher helped him get into the prestigious Royal Academy of Dramatic Art (RADA).
In late 1962, Ian left the academy before graduation and appeared in his first motion picture, The Wild and the Willing. Though not a commercial or critical hit, the movie did offer him a spotlight to display his natural talents.
McShane studied at the RADA alongside Anthony Hopkins and John Hurt (with whom he appeared in The Wild and the Willing).
A Maestro of His Craft
Beginning in the 1960s, Ian McShane began acting in movies and TV shows. Likewise, he frequently appeared in English theater productions as well. Ian spent the next couple of decades amassing an impressive line-up of films, television, and theater credits.
McShane made his Broadway debut in a production of The Promise in 1967. Further, he starred alongside notable British actors such as Michael Caine, Trevor Howard, and Harry Andrews in the 1969 World War II epic, The Battle of Britain.
During the mid-1970s, McShane appeared in several high-profile miniseries, including ABC's Roots (1977) and CBS' Jesus of Nazareth (1977). Moreover, he appeared as Ali Ben Yousef in NBC's historical drama Marco Polo in 1982 and in ABC's Grace Kelly in 1983.
ALSO READ: Revealing Esai Morales Net Worth From His Career Spanning Four Decades.
Owns a Production House: Salary from Deadwood
After a series of mini-shows, Ian McShane founded a production company called McShane Productions in the late 1980s. Under this production, McShane produced and directed episodes of the beloved BBC series Lovejoy, which ran from 1986 to 1994.
Despite the popularity and success of Lovejoy, McShane kept a low profile for much of the 1990s, popping up now and then in episodes of Babylon 5 (1993-1999), The Naked Truth (NBC/ABC, 1995-1998), and The West Wing (NBC, 1999-2006).
In 2004, Ian appeared in HBO's Western TV series Deadwood as Al Swearengen, a real-life character of the 1800s. As per reports, Deadwood was one of the most expensive TV shows, with HBO spending $4.5 million per episode. McShane's performance as Al is one of the most compelling villains to grace the small screen in decades. For Deadwood, he won a Golden Globe and earned nominations for an Emmy award in 2005.
How Much Did Ian McShane Make From the John Wick Movies?
Ian McShane is best known for playing Winston Scott in the John Wick film series, for which he has received a staggering paycheck. As per reports, McShane received $700,000 for John Wick: Chapter 4. Meanwhile, his salary for the previous three installments is estimated to be over $1 million in total.
Over the years (2014-2023), John Wick has proved to be a mega-successful franchise, as the films have earned a collective gross of more than $1 billion worldwide. Having said that, Ian McShane's earnings compared to other actors is somewhere in the middle. His late co-star, Lance Reddick, received $500,000 to reprise his role as Charon in John Wick: Chapter 4.
Meanwhile, Keanu Reeves, the main lead who plays the titular role of John Wick, made $22 million in total. Likewise, he received $15 million for John Wick: Chapter 4. Both Ian McShane and Keanu are good friends outside of the screen as well.
Ian McShane Net Worth Over The Years
Actor, producer, and director Ian McShane's financial status is a testament to how successful his career is in the entertainment industry. He is one of the most acclaimed actors of his generation. Best known for his deep voice, sharp looks, and intense acting skills, McShane has amassed a desirable fortune from his career.
Ian McShane net worth is $10 million, as per multiple sources. Notable appearances and his production company add a certain figure to McShane's wealth. Additionally, his voice-acting work includes the animated movies Golden Compass (2007) and Kung Fu Panda (2008).
McShane continued to appear in character roles in big-budget films, including Pirates of the Caribbean: On Stranger Tides (2011), Snow White and the Huntsman (2012), and Hercules (2014). In 2023, he lent his voice to Netflix's live adaptation of One Piece.
FAQs
1. What is Ian McShane doing now?
He is busy with the post-production of the American action thriller Ballerina, set to release in June 2024.
2. Where does Ian McShane live?
He lives in Hollywood, but he also has homes in England.
3. What is Ian McShane's height?
Ian McShane's height is 5 feet 71/2 inches tall.
4. What are Ian McShane's income sources?
Films, TV shows, voice work, and Theaters and Production companies.
5. Ian McShane's Net Worth over the years: What is his financial status?
Over the years, McShane's net worth has risen significantly.
Did you notice an error ?
Please help us make corrections by submitting a suggestion. Your help is greatly appreciated!