Net Worth
Diving Into Lance Reddick Net Worth: A Closer Look at His Financial Success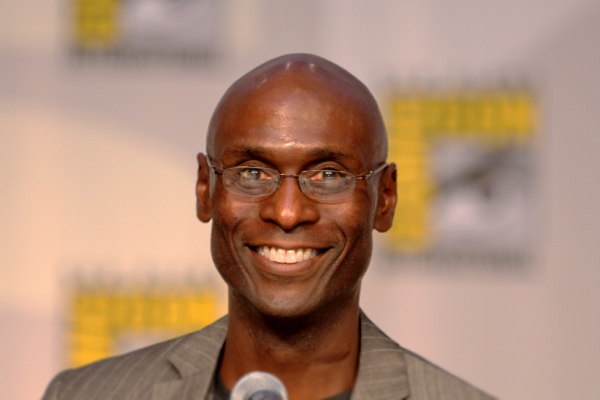 Lance Reddick Net Worth. Image Credit: Wikimedia Commons.
Life blossoms while being surrounded by the dust of death. Lance Reddick was an American actor who left the world at age 60. He was one of those rare gifted individual who was a master of his craft. Reddick's professional career is a testament to the fact of his significant fame and fortune.
Through this article, we take a close look at Lance Reddick net worth. He was best known for his role as Cedric Daniels on the critically acclaimed HBO series The Wire (2002-2008). Likewise, Reddick's performance as Phillip Broyles on the Fox TV series Fringe (2008-2013) was praiseworthy.
Early Years: Birth of An Actor
Lance Solomon Reddick was born on June 7, 1962, in Baltimore, Maryland, U.S., to parents Solomon Reddick (father) and Dorothy Gee (mother).
From an early age, Lance developed an interest in music, and he learned to play piano. He completed his primary education at Friends School of Baltimore.
During his teenage years, Lance studied music at the Peabody Preparatory Institute. Similarly, he joined a summer program learning the theory of music and composition at the Walden School located in Dublin, New Hampshire.
Lance studied classical music composition at the University of Rochester's Eastman School of Music and graduated with a Bachelor of Music degree.
In the 1980s, he moved to Boston, Massachusetts, and attended the Yale School of Drama in the early 1990s, further earning a Master of Fine Arts degree in 1994.
Musician To Actor: Breakthrough With The Wire
Reddick's journey to stardom began with the television. After completing his Master's degree, he began auditioning for smaller roles on television and movies. Since 1996, he appeared in television, and nearly with his three-decade career, Reddick built an impressive fortune.
Lance Reddick made his breakthrough on television after he landed the role of Cedric Daniels in the hit HBO series The Wire, where he starred alongside Dominic West, John Doman, Idris Elba, etc. Reddick's portrayal of the no-nonsense police commander garnered widespread acclaim. The show ran for five seasons from 2002 to 2008 and still remains a seminal work in television history.
Reddick's performance not only earned him a dedicated fan base but also laid the foundation for his success in the entertainment industry. In 2008, he joined ABC's series Lost, appearing as Matthew Abaddon. Previously, he starred in television series such as Oz, Law and Order: Special Victims Unit, and Law and Order.
ALSO READ: McKinley Belcher Biography: From Television Triumphs to Silver Screen Success
Television Success Continues: Further Recognition from Video Games
Following the success of The Wire, Reddick continued to make waves on television. He appeared as Phillip Broyles in the science fiction series Fringe, which ran from 2008 -2013. His role as a high-ranking FBI agent showcased his versatility as an actor.
In 2022, Reddick appeared in the Netflix series Resident Evil, which received negative reviews. However, his performance as Albert Wesker brought him wide acclaim. Beyond his on-screen roles, Lance also lent his distinctive voice to various video games and animated series.
Reddick, as a voice actor, lent his voice and likeness to video game characters Martin Hatch in Quantum Break, Commander Zavala in the Destiny franchise, Sylens in Horizon Zero Dawn, and Horizon Forbidden West. He played the Titan Vanguard leader, Commander Zavala, in Destiny 2 for nearly a decade.
In the gaming world, Lance gained millions of fans and their love. His demise was a heartbreaking moment for millions of gamers as he provided a distinctive feature in the community. After he passed away, several memorials were organized by Horizon Forbidden West and Destiny players.
Similarly, you might want to look at the famous TV and movie actor Esai Morales Net Worth.
John Wick: A Memorable Character
Lance Reddick's involvement in the Keanu Reeves starrer John Wick movies likely contributed significantly to his wealth. As per reports, Reddick earned over $1 million from appearing in a total of four John Wick films. Further, he received a salary of $500,000 for his appearance in the John Wick: Chapter 4 (2023).
Reddick left the world one week before the opening of John Wick 4. His co-star Reeves and director Chad Stahelski released a statement dedicating their film to the actor. Fans around the world were left shocked as his role as Charon had unparalleled depth of humanity and unflappable charisma.
Know About Lance Reddick Net Worth
Lance Reddick net worth was $4 million at the time of his death on March 17, 2023. He is survived by his wife, Stephanie Day, and his three children.
Did you know before his death, Lance found a new fan base, especially a cult of younger fans, after he portrayed the character of Charon in the successful John Wick franchises? In the movie, he appeared as the concierge at the Continental Hotel.
The actor's portrayal of the concierge was loved by all. A star gone too soon.
In conclusion, Lance Reddick net worth is a testament to his talent and charm that he was able to transform rather minor characters into the best characters. There is no doubt the late actor leaves behind an indelible legacy and a hugely impressive body of work.
References
Did you notice an error ?
Please help us make corrections by submitting a suggestion. Your help is greatly appreciated!