Net Worth
Unveiling Ukrainian-French Actress Olga Kurylenko Net Worth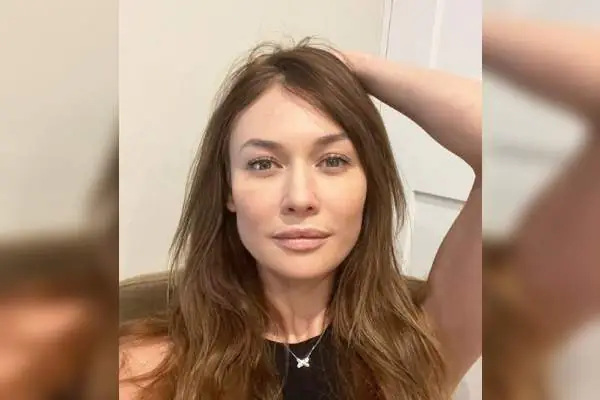 Olga Kurylenko Net Worth. Image Source: Social media
One of the most popular models, Olga Kurylenko established herself as a major face within the modeling world. Even after transitioning from runways and photo shoots to lights, cameras, and action, Kurylenko managed to gain immense success entering the film realm.
From working with top-tier designers and brands to working with Hollywood's top moguls, Olga Kurylenko net worth and earnings are the topic that attracts her hardcore fans and even the media outlets.
Every fan wants to know their favorite celebrities' personal and private matters. That's why we are going to unveil the success story of your gorgeous idol, the one and only Olga Kurylenko. Stay with us till the end and learn everything you wanted to know about the female lead in Hitman and the Bond Girl.
Before Embarking On Modeling World
Olga Kostyantynivna Kurylenko was born on November 14, 1979, in Berdyansk, Ukrainian SSR, Soviet Union.
Born to father Konstantin Kurylenko and mother Marina Alyabusheva, her parents divorced when Olga Kurylenko's age was just three.
Olga has mixed ethnicity as her father is Ukrainian, and her mother, a teacher/exhibited artist, is of Russian and Belarusian ancestry.
Raised by her single mother, Kurylenko had a mortifying experience living in poverty due to the collapse of the Soviet Union. She attended art, music, and ballet school, which was less expensive compared to other private schools.
Having an interest in dance, Olga also went to a ballet studio until she was 13. However, as a kid, she wanted to try tougher sports like Karate.
Did you know Olga's grandmother served eight years in jail and stayed for years in a labor camp? She was a doctor who flew to Belarus to survive the second world war.
Becoming A Model: Intersection of Luck And Desire
You might have heard several rags-to-riches stories, but Olga Kurylenko's story of becoming a model is one exciting ride on a roller coaster. Growing up, the model-turned-actress didn't even have enough resources to wear school uniforms. Therefore, she, along with other kids, used to make their own clothes using cheap items.
It was the early 1990s when Olga, then 13, was visiting Moscow with her mother. While they were walking at the underground station, a modeling agent happened to walk nearby. It was that moment when Olga didn't know, but her life was about to change from twilight to glare.
The agent offered Olga a modeling job which required her to take training as a model in Moscow. She permanently relocated to Moscow at 15, and a year later, moved to Paris after being offered a modeling contract. With this new life, Olga was primarily her family's provider supporting her mother, who was in Ukraine.
In 1996, Kurylenko signed a contract with the Madison Modeling Agency based in Paris. Within a year, Olga got the chance to work as a front cover model for the likes of Elle and Vogue magazines. Further, she also appeared in the Marie Claire and Madame Figaro magazines. Similarly, the rising model became the face of popular clothing and cosmetics brands such as Bebe, Clarins, and Helena Rubinstein.
Initially, Olga had never thought of becoming a star model due to her humble beginning and competition in the French modeling world. However, the stunning supermodel was an instant success, becoming the face of several fashion lines, including Victoria's Secret.
ALSO READ: 5 Unknown Facts About Spanish Supermodel Esther Canadas: Who is She Dating Now?
Transition Into Acting: How It Affected Olga's Personal Life?
Olga had a desire to act in movies and see herself on the big screen, but she never had the courage. However, with all those successful years in modeling, the beautiful model tried her luck in movies. But before films, she appeared in a number of music videos, including singer Seal's music video Love Divine in 2003.
However, the 2004 feature film, The Ring Finger, brought Kurylenko widespread acclaim and praise. In addition, she won the 2005 Best Actress Award at the Brooklyn International Film Festival.
While Olga was getting recognized for her acting abilities, she was also facing troubles in her personal life. In 1999, Olga Kurylenko's husband, Cedric Van Mol a French photographer, began living with her in Paris. Unfortunately, they parted ways three and a half years later. Shortly after her divorce, Olga developed a new passion for the big screen and presented herself to an acting agency.
After working for over ten years in the modeling industry, Kurylenko quit her career in 2006. The same year she married Damian Gabriele, an American mobile phone accessory entrepreneur, but unfortunately, Olga Kurylenko's marriage with her second spouse ended in late 2007.
Two years later, Olga moved to London. Further, Kurylenko and her former partner, Max Benitz, an English actor and writer, share one son Alexander Max Horatio born in October 2015.
Notable Movie Roles That Propelled Olga Kurylenko's Wealth And Fame
Like Kurylenko's modeling trajectory of success, she had embarked on the movie industry, proving to be one of the badass female characters in cinema halls. In 2007, she appeared in the action thriller movie, Hitman alongside Timothy Olyphant. Further, the 2008 movie Quantum of Solace found Olga Kurylenko as their new bond girl 'Camille Montes.'
Movie pundits and audiences liked Daniel Craig and Olga's chemistry. But do you know, Gal Gadot wouldn't have been the wonder-woman if Olga had been cast in the movie? Yes, Gadot had also auditioned for the role of 'Camille Montes.'
After finishing shooting for the British historical action war thriller film, Centurion, Olga took Spanish classes, a scriptwriting class at UCLA, and a philosophy class at The Art Institute in Santa Monica.
Olga starred with Tom Cruise in the 2013 movie, Oblivion as 'Julia Rusakova.' Likewise, she appeared in movies like Vampire Academy, The November Man, Momentum, etc. Olga's acting ability wasn't limited to serious action roles but to comedy as well. In 2018, she acted alongside Rowan Atkinson in the action comedy film Johnny English Strikes Again.
Kurylenko tried serious roles as well with the movies like The Room, The Bay of Silence, Black Widow, White Elephant, etc. In 2023, she appeared as 'Mia' in the action movie, Extraction 2 alongside Tinatin Dalakishvili and Chris Hemsworth. Talking about Kurylenko's television credits, she has appeared in Magic City, Mission Control, Treason, and most recently, Of Money and Blood, which is to be released at the 2023 Venice Film Festival.
Olga Kurylenko Net Worth: Earnings From Modeling And Movies
Now is the time to celebrate one of the inspiring stories of the former model. The Ukrainian-French actress Olga Kurylenko net worth is higher than most of her female counterparts. From being on the cover of popular magazines to being the face of Kenzo Amour's fragrance, Olga has tasted success in modeling, television, movies, and media house. These experiences and ventures have surely elevated Olga Kurylenko's wealth.
As per some websites, Olga Kurylenko's net worth is $18 million as of 2023. The model-turned-actress female celebrity has managed to establish herself as a brand as her appearance brings a higher number of audiences. Take a look at some of the movies' box-office collections in which she has appeared.
| | | |
| --- | --- | --- |
| Year | Movies | Box-office Collections |
| 2007 | Hitman | $101.3 million |
| 2008 | Quantum of Solace | $589.6 million |
| 2013 | Oblivion | $287.9 million |
| 2018 | Johnny English Strikes Again | $159 million |
| 2021 | Black Widow | $379.8 million |
Table Source: RottenTomatoes 
Now talking about actors' earnings in the United States, an individual might earn around $58,000-$200,000 per episode in a tv show. This figure may significantly vary from actor to actor as popular ones get higher salaries of up to a million as well. For example, actors who appear in big-budgeted pictures earn millions of dollars. Hence, these reports suggest that Olga Kurylenko's earnings are lucrative as she has appeared in commercially successful movies.
One of the few models, Olga has set the paradigm that conventional standards or industry rules should never limit models. As this article might have given you an insight into how people's life can change if they follow their dream with passion and put in hard work.
Did you notice an error ?
Please help us make corrections by submitting a suggestion. Your help is greatly appreciated!