Net Worth
Craig Fairbrass Net Worth Revealed: A Wealthy Voice in Hollywood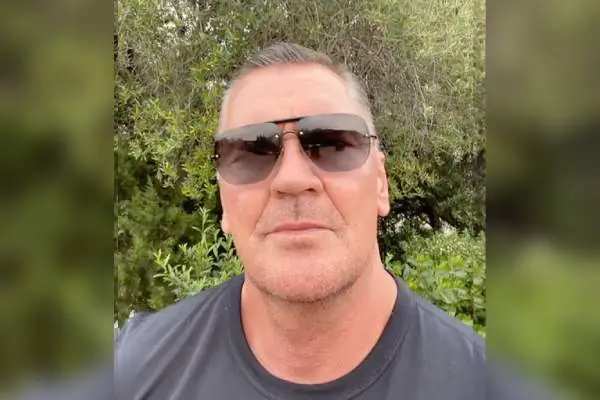 Craig Fairbrass Net Worth. Image Credit: Instagram.
One of the most prolific actors hailing from the United Kingdom, Craig Fairbrass, justifies every single character, whether it's a larger-than-life or a typical hard east-end man. Fairbrass is a true giant in both physical stature and in the ability to perform and put intensity into his work.
Some of the actor's notable works include movies such as Cliffhanger, White Noise, Rise of the Footsoldier, The Bank Job, and London Heist. Besides, Fairbrass has been the original voice behind Simon Ghost Riley in the Call of Duty video game series since 2007. So, with all these portfolios, how much is Craig Fairbrass net worth?
Today, this article will delve right into unraveling the actor's wealth, which he accumulated from his acting career. Having starred with some of the biggest Hollywood icons, Fairbrass has earned recognition for his ability to portray both heroic and villainous characters. So, stay with us till the end.
Knowing Craig Fairbrass
Born as Craig John Fairbrass, his father, Jack Fairbrass, was a dock worker, while his mother, Maureen Fairbrass, worked as a seamstress.
Craig grew up with his younger sister, Lindsey Fairbrass, in Stepney in East Side London.
At 15, Craig was expelled from the Eaglesfield Boys Comprehensive School because of his poor performance in academics.
Fairbrass got a place at the National Youth Theatre and thus began his acting career.
Before landing the biggest part, Fairbrass did a series of odd jobs, including being a roofer and doorman.
Foray Into Acting
Craig quickly realized that if he wanted to pursue his dream of becoming an actor, he needed a second source of income, so he went back to roofing during the day and worked on the doors of some of southeast London's less desirable nightclubs at night for the next five years until he saved enough money to buy his own business, a sandwich bar in Woolwich market.
Fairbrass' acting career took off in the early 1980s when he made his first appearances on a British television series, showing his talent and laying the groundwork for what was to come. Fairbrass appeared in modest appearances as an extra or in uncredited roles from 1979 until the early 1980s. He made his acting debut in the 1984 BBC TV series Big Deal, followed by Tucker's Luck. Craig made his feature film debut in 1988 as 'Challoner' opposite Academy Award winner Denzel Washington in Working Title's strong British thriller For Queen & Country.
ALSO READ: Jason Genao Net Worth: A Look Into The Actor's Vast Riches
Breakthrough In The 90s
Fairbrass' debut in action films began in the 1990s. His rugged appearance and passionate performances drew the attention of both directors and audiences. Cliffhanger, a 1993 film in which he co-starred with Sylvester Stallone, was one of his early prominent roles. This picture served as a springboard for him to take on more action-packed parts.
Fairbrass rose to prominence after appearing in critically acclaimed TV shows such as the award-winning London's Burning in 1988 and the highly renowned Bafta/Emmy award-winning TV series Prime Suspect in 1991 and Prime Suspect 2 in 1992. He played detective 'Frank Burkin' opposite Helen Mirren in the show.
Fairbrass produced one of his most devastating performances to date as real-life mobster Pat Tate in Rise of the Footsoldier in 2007. He co-starred with Dave Bautista in the 2011 action thriller House of The Rising Sun.
The Voice Which Echoed Behind Call of Duty
Craig Fairbrass' contribution to the Call of Duty franchise was more than just one game. He returned as 'Gaz' in later titles, including Call of Duty: Modern Warfare 2 in 2009 and Call of Duty: Modern Warfare 3 in 2011.
Gaz's character became a symbol for admirers, exemplifying Fairbrass' capacity to instill authenticity and emotion into virtual worlds. Craig Fairbrass, the scary voice behind Simon "Ghost" Riley, is the original voice. His voice has become identified with some of the franchise's most memorable characters due to its seriousness and authority. While Fairbrass' on-screen performances were compelling, it was his voice that truly distinguished him.
Craig Fairbrass Net Worth – $8M
The English actor's legacy is of diverse ability and unrelenting dedication. Some media estimate Craig Fairbrass net worth to be $8 million, which he credits to his performances in over 50 films and television shows. Further, some of his films have made huge sums at the box office, with some reaching hundreds of millions of dollars.
The actor's ability to move from brutal action flicks to immersive video game narratives demonstrates his versatility as an actor. His voice, recognized by millions, will live on in the imaginations of gamers and moviegoers alike.
| | | |
| --- | --- | --- |
| Year | Movies | Box-Office Collections |
| 1993 | Cliffhanger | $255 million |
| 2008 | The Bank Job | $66.1 million |
Table Source: RottenTomatoes
Craig Fairbrass has shown to be a force to be reckoned with in the ever-changing field of entertainment. Craig Fairbrass' career has been one of audacity and artistry, from the silver screen to virtual battlefields. As fans anticipate his upcoming endeavors, one thing is certain: Craig Fairbrass' voice will continue to reverberate in the hearts and minds of audiences all around the world.
References
Did you notice an error ?
Please help us make corrections by submitting a suggestion. Your help is greatly appreciated!