Net Worth
Djimon Hounsou Net Worth: Impressive Financial Journey of the Acclaimed Actor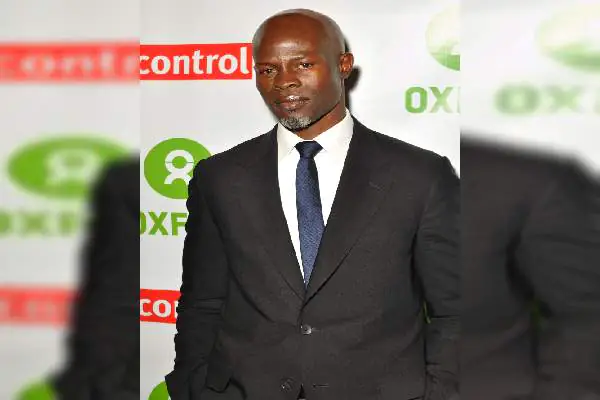 Djimon Hounsou Net Worth
With over 33 years of professional acting, Djimon Hounsou has left a long-lasting imprint in the Hollywood industry. Djimon Hounsou net worth has grown considerably, having starred in blockbuster acclaimed movies such as In America, Blood Diamond, Amistad, Aquaman, Shazam, etc. The award-winning actor not only possesses a great fortune, but he is also extremely popular among the likes of his fans.
The Beninese-born actor/model debuted in the 1990 movie Without You I'm Nothing. Since then, he has collaborated with Hollywood's most acclaimed directors, such as Steven Spielberg, Ridley Scott, Edward Zwick, and so on. So let's know about Djimon and his professional achievements.
Djimon Hounsou Early Life: From Being Homeless to a Model
Djimon Gaston Hounsou was born on April 24, 1964, in Cotonou, Benin (a country in West Africa), to parents Pierre Hounsou and Albertine Hounsou. He is the youngest of five children born to the Hounsou couple.
At 12, the actor emigrated to France with his brother but soon became homeless. He would eat from trash cans and sleep under the bridges.
Nevertheless, a meeting with a photographer led him to an introduction to a fashion designer named Thierry Mugler, who inspired him to pursue a modeling career.
The 6 feet 2-inch actor/model Djimon started his career appearing in music videos. As a model, Hounsou appeared in a few music videos working with renowned performers such as Paula Abdul, Janet Jackson, and Madonna.
Similarly, he appeared in En Vogue's music video titled Hold On.
You might not know, but the Amistad actor couldn't speak English at first but later learned the language by watching television. One can also notice his heavy but strong accent in movies and public appearances.
ALSO READ: Exploring The Game of Thrones MVP Lena Headey Net Worth
Breakthrough Role and Recognition
Between 1990 and 1997, Hounsou starred in minor roles in films and television shows. The year 1997 proved to be a turning point in Hounsou's career as he got to work with director Steven Spielberg for the first time.
Hounsou earned widespread recognition and critical acclaim for his role in the 1997 film Amistad.
Hounsou's powerful performance as the Mende tribesman, Joseph Cinque, earned him critical praise.
This breakthrough role marked a significant turning point in his career, opened doors for future acting opportunities, and contributed to his financial success.
The movie went on to win several prestigious awards and received numerous nominations. Hounsou and director Speilberg received Golden Globe nominations for Best Actor and Best Director, respectively.
Djimon won the NAACP Image Award for Outstanding Actor in Motion Picture in 1998.
Djimon's performance in the movie In America led him to receive an Oscar nomination for Best Supporting Actor.
With the nomination, he became the fourth African male nominated for an Oscar. Nonetheless, he won an Independent Spirit Award and a Black Reel Award.
In 2006, Djimon appeared alongside actor Leonardo DiCaprio in an action thriller, Blood Diamond. He went on to win the National Board of Review award in 2006.
The actor shows no signs of stopping and continues to appear in blockbuster films as of today.
Djimon Hounsou Net Worth – $4 Million
As per some websites, NAACP award-winning actor Djimon Hounsou net worth is $4 million. As a respected Hollywood actor, Hounsou made an impressive financial journey throughout his career.
The Gladiator actor charges anywhere between $500,000 to over a million for his role in movies.
Having starred in several commercially successful movies, Hounsou accumulated a decent amount of fortune.
These high-profile projects showcased his acting prowess and allowed him to earn substantial paychecks, contributing to Djimon Hounsou wealth.
Let's take a look at some of the movies' box office collections where Hounsou had a pivotal role.
| | | |
| --- | --- | --- |
| Year | Movies | Box-office Collections |
| 1997 | Amistad | $58.3 million |
| 2000 | Gladiator | $503.2 million |
| 2005 | Constantine | $230.9 million |
| 2006 | Blood Diamond | $171.1 million |
| 2014 | Guardians of the Galaxy | $773.3 million |
| 2016 | The Legend of Tarzan | $356.7 million |
| 2018 | Aquaman | $1.150 billion |
| 2020 | A Quiet Place Part II | $297.4 million |
Table Source: BoxOfficeMojo Website
In Hollywood, an actor's pay is linked with their movies' box office collections. Excluding some exceptions, most of the high-profile actors earn millions per year.
Similarly, actor Djimon's earnings have made him one of the most bankable actors. The talented actor also owns 4,150 square feet home in Westchester, Los Angeles, which has four bedrooms and four bathrooms. The property reportedly cost $2 million.
Meanwhile, he owns a Harley Davidson, which he has customized himself. Also, he travels on a private jet for special occasions.
You might want to read our article on surprising facts you need to know about Evangeline Lilly net worth.
Career Spanning over 30 Years
The WhatIf actor is no stranger to hardships, deprivation, and penury. His early year of experience gave him a foundation for more success in the Hollywood industry.
Hounsou's acting career spans over 30 years and includes two Oscar nominations and roles in blockbuster projects.
Hounsou has a few projects in his pipeline, including Gladiator 2, A Quiet Place: Day One, and Last Breath.
Such recognition enhances an actor's reputation and can lead to increased opportunities and financial rewards.
References
Hamilton, M. (2020, February 6). Djimon Hounsou's Silicon Beach Home. DIRT.
IMDb. (n.d.). Djimon Hounsou. IMDb.
Warner, B. (2023, March 18). Djimon Hounsou Net Worth | Celebrity Net Worth. Celebrity Net Worth.
Feiwell, J. (2004, March 24). Variety. Variety.
Bergeson, S. (2023, March 17). IndieWire. IndieWire.
Did you notice an error ?
Please help us make corrections by submitting a suggestion. Your help is greatly appreciated!