Net Worth
Discovering Emily VanCamp Net Worth: Road To Financial Success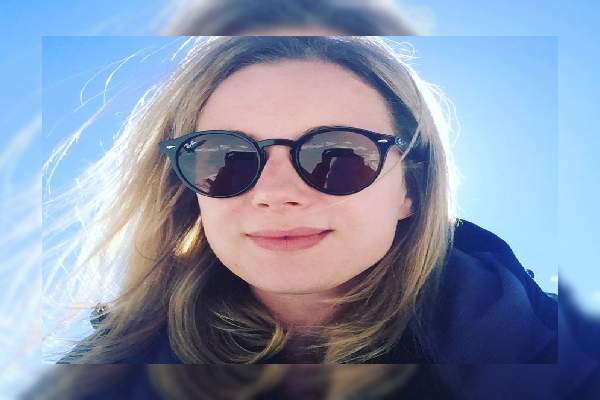 Emily VanCamp Net Worth
With over 25 years in Hollywood, Emily VanCamp's successful acting ventures have contributed to her net worth and financial opulence. She captured audiences' hearts with her brilliant performance in television series such as Everwood, Brothers & Sisters, Revenge, The Resident, and so on.
The beautiful Canadian actress is also known for her stylish appearances in two of MCU films, Captain America The Winter Soldier and Captain America: Civil War. So in this article, we will plunge into Emily VanCamp net worth, professional achievements, and the road to financial success.
Emily VanCamp Early Life: From Ballerina to Acting
Actress Emily Irene VanCamp was born on May 12, 1986, to an animal nutritionist father, Robert VanCamp, and a housemaker, Cindy VanCamp. She grew up in Port Perry, Ontario, Canada, with three other sisters, Katie VanCamp, Alison VanCamp, and Molly VanCamp.
All four sisters, including Emily, are successful in their respective careers. Katie is a ballerina and author, while Alison is an aesthetician. Similarly, Molly is a practitioner of veterinary medicine.
A hardworking woman since childhood, Emily's first job was helping her father, delivering food to clients around her hometown. However, she was more interested in the field of arts and performance, especially dancing.
At 12, she became a student of École supérieure de ballet du Québec, the training program of a ballet company called Les Grands Ballets Canadiens. Slowly, she inclined towards acting rather than dancing after visiting her sister Katie during the filming of Ladies Room.
ALSO READ: Games of Thrones actor Nicolaj Coster Waldau's Net Worth
Early Career and Breakthrough Role
At 15, VanCamp's breakthrough role came when she appeared in the WB show Glory Days. Similarly, she gained wide recognition for playing the role of Amy Abbott in the television series Everwood from 2002-2006. Following her acting career, this early success helped establish her as a promising young talent in the industry.
It was ABC network's drama series, Revenge which gave her mainstream success. She portrayed the character of Emily Thorne/Amanda Clarke. Her riveting performance as a young woman seeking vengeance met with critical acclaim and a dedicated fan base. At present, Emily is still working on several tv shows and films.
Emily VanCamp Net Worth – $8 Million
With over two decades in the film and tv industry, Emily VanCamp amassed a net worth of $8 million. Thanks to her appearance in the Captain America films and shows like Revenge and The Resident for her aberrant fortune.
As per some websites, VanCamp earned $55,000 as per episode salary in Revenge. Likewise, The Resident also contributed to her ongoing career and potential financial growth. This further elevated VanCamp's profile and likely contributed to her financial success.
In addition to her television work, she has also appeared in various films throughout her career. She starred in Marvel movies playing the role of Sharon Carter/Agent 13, starring alongside Chris Evans. These high-grossing Marvel films undoubtedly helped boost Emily VanCamp fortune.
The 2005 horror film The Ring Two collected $164 million at the box office against a production budget of $50 million. Similarly, the Captain America sequels have made billions at the box office and are extremely popular among fans and critics.
Talking about assents, Emily VanCamp has a beautiful 1,500-square-foot home located in the Hollywood Hills. She purchased the property in early October 2009 for $1,225,000. Similarly, her husband, Josh Bowman, has a net worth of $3 million.
Similarly, you might like to know about actor Titus Makin Jr. net worth and his rise to stardom.
Emily VanCamp Husband: Reel and Real-Life Couple
The 37-year-old actress, Emily VanCamp, married her co-star, Josh Bowman, on December 15, 2018, in the Bahamas. The couple has been married for almost five years as of June 2023.
The WhatIf actress met her future husband in 2011 while filming the ABC tv drama, Revenge. Soon the couple began dating, but the romantic rumors first publicly surfaced in January 2012.
From 2011-2015, Emily appeared as Emily Thorne, while her husband, Josh, played the character of Daniel Grayson in the show.
The No Good Deed actress announced her engagement on May 12, 2017, in an Instagram post. With a simple red heart emoji as a caption, the ballerina-turned-actress showed off her diamond engagement ring.
Finally, after a year, VanCamp and Bowman tied their wedding knot on December 15, 2018, in the Bahamas. The marriage ceremony took place in a lovely church in the presence of their friends and families. Also, many of their Revenge co-actors were present in the nuptial ceremony.
View this post on Instagram
Emily was looking absolutely gorgeous in a white half-sleeve bridal dress. Lela Rose, a popular designer, created the dress that the actress called her dream wedding attire. Meanwhile, Josh was looking dashing in a black tuxedo. Similarly, Charlie Dailey, a London and Mallorca-based photographer, captured their cheerful moments.
On August 26, 2021, the former reel couple welcomed their first child, a daughter named Iris VanCamp Bowman. However, the pair keeps their personal life private and prefers to stay silent about their family.
In conclusion, the article about Emily VanCamp Net Worth might have given some insights into the actress's overall journey.
Did you notice an error ?
Please help us make corrections by submitting a suggestion. Your help is greatly appreciated!