Net Worth
5 Shocking Facts About Vivek Ramaswamy Net Worth: A Billionaire in The Making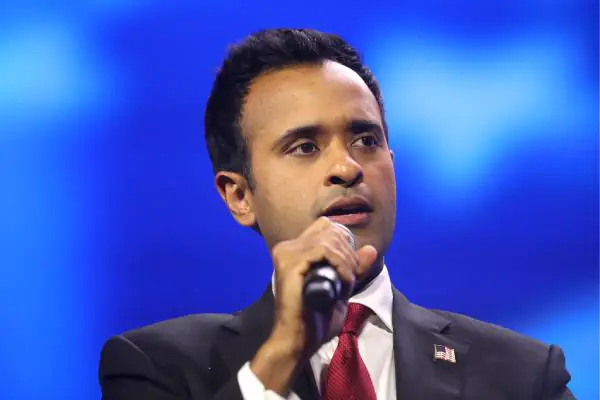 Vivek Ramaswamy Net Worth. Image Credit: Flickr.
For some individuals, it's about exploring horizons, spreading their wings, and flying around the success of their dreams. One of the 2024 presidential candidates, Vivek Ramaswamy, became an overnight national figure despite not having any political experience.
Today, we take a closer look at Vivek Ramaswamy net worth. From his success in the biotech and hedge funds management companies, the young American entrepreneur has built an impressive fortune; that too, just under the age of 40.
After his presidential campaign, Vivek gained access to millions of viewers. In the 2023 Grand Old Party (GOP) polls, he was the most searched Republican presidential candidate on Google. Ramaswamy has merged as a part of this new Mega Pantheon, where his fanciful promises and strong sales skills have made him a billionaire in his late 30s.
5. Making Millions Before Graduating
Vivek attended Harvard, then Yale Law School, where he made millions before he graduated by getting involved in biotech investing. As per the New York Times reports, Ramaswamy's talent in his biotech career was for rallying investors, drumming a pipe around business ventures to raise money from those investors. He did it quite successfully multiple times, getting multi-million dollar payout for himself along the way.
Vivek grew up outside of Cincinnati, and he is a first-generation son of two parents who left India to pursue a better life in the U.S. He went to an elite Catholic boys school where he graduated as valedictorian, and from there, he got accepted into Harvard University. Vivek Ramaswamy's fortune was $15 million before he graduated from law school.
Despite not voting in numerous presidential elections during his 20s, Vivek's political "Awakening" happened back in 2020. He has always been conservative, and at Harvard, he was affiliated with the Republican Club. When he was at Yale Law School, he made friends with people like future U.S senator J.D. Vance and Peter Thiel as well.
ALSO READ: 2023 TIME100 Next: U.S. Political Powerhouses You Need to Know
4. Biotech Empire: Roivant Sciences Estimated Over $8 Billion
Most of Ramaswamy's wealth primarily stemmed from his success as a biopharmaceutical entrepreneur and investor. Vivek founded Roivant Sciences in 2014, a biopharmaceutical company known for acquiring and developing drugs in various therapeutic areas. As per sources, Roivant Sciences has a market capital of $9.10 Billion, and its enterprise value is $8 billion. Vivek Ramaswamy's fortune from Roivant Sciences is estimated at $887 million.
Vivek's involvement with Roivant contributed significantly to his net worth. In the biotech industry, he made strategic investments and partnerships. These investments were instrumental in his wealth accumulation. His company, Roivant, although a biotech company, is actually a venture capital portfolio company that buys up all these different drugs.
Some of them don't work, and some of them do, but the company has never turned a profit. However, Vivek became a billionaire in mid-2023 when the Roivant's stock was at its peak. Since it's dipped a little bit, he still boasts a very impressive $950 million. He also owns Strive Asset Management, which is an investment firm that he founded just before entering the presidential race.
3. Strive Asset Co-Founder: Billions in Assets
In 2022, Vivek Ramaswamy founded Strive, an asset management firm with high-profile backers Peter Thiel and Bill Ackman. As per reports, the company's market value was $1 billion in assets, making Ramaswamy a billionaire.
For information, Vivek Ramaswamy net worth alone from Strive Asset Management is over $100 million.
At the beginning of 2021, Vivek started writing op-eds for the Wall Street Journal and appearing on Fox News. He stepped down as the CEO of  Roivant to focus on writing. His book Woke Inc. became a New York Times bestseller.
Similarly, you might want to read the U.S. representative for Minnesota, Ilhan Omar Biography.
2. Entering Politics: Vivek Ramaswamy Net Worth in Billions?
This is a millennial finance guy who has no political experience. However, GOP Presidential Contender Vivek Ramaswamy went from a relatively unknown candidate to part of the national conversation overnight, starting in the August 2023 GOP debate.
View this post on Instagram
Vivek Ramaswamy's net worth is over $950 million as of October 1, 2023. Back in 2016, that number was $600 million. Vivek Ramaswamy wealth comes from his biotech and financial businesses, including his ownership stake in Roivant Sciences, a biotech company he founded in 2014. He also founded Strive Asset Management, an "anti-woke" index fund provider.
Ramaswamy's net worth has fluctuated in recent months due to the stock market downturn. However, he remains one of the richest Americans under the age of 40. As mentioned, his wealth from Roivant and Strive stands over a billion dollars, including his earnings from other businesses.
1. Presidential Candidacy: Emerging Richer and Stronger
National media has already declared Vivek Ramaswamy a winner, whether it's a win or lose. He will emerge richer and more powerful than ever, which is a part of his ROI strategy. Ramaswamy is one of those few popular Republican candidates alongside Nikki Haley, Donald Trump, Ryan Binkley, etc.
Just six months after Ramaswamy announced his campaign for president, he capitalized on his first time in the national spotlight. He was the most googled name during the debate. His campaign reported in the hours after the debate he raked in nearly half a million dollars from donors.
Ramaswamy gained political notoriety when he released his first book, Woke Inc., which focuses on his theory that woke politics has infiltrated the business world and woke capitalism is a scam of liberal invention that comes to Americans' money and values.
By June 2023, Vivek spent about $16 million on his campaign, $15 million dollars of which was booked as a loan, but it was a marketing expense for Strive. Overall, Vivek Ramaswamy net worth makes him a very wealthy man with a diversified portfolio of businesses. He is also a controversial figure known for his outspoken views on topics such as wokeness and ESG investing. We wish him all the best in his futuristic endeavors.
References
Did you notice an error ?
Please help us make corrections by submitting a suggestion. Your help is greatly appreciated!