Sports
Cat Zingano Biography: From Wrestling Mat to MMA Stardom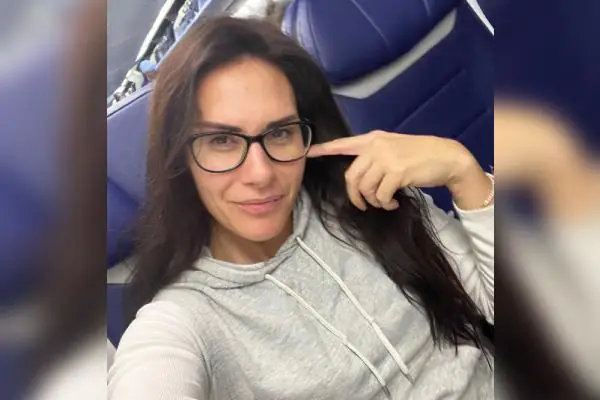 Cat Zingano Biography. Image Credit: Instagram.
Full Name

Cathilee Deborah Zingano

Age

41 yrs

Birth Date

July 1, 1982

Country

America

Relationship Status

Widowed

Nationality

American

Profession

MMA Fighter

Children

Brayden Zingano

Awards and honors

Gold Medal (2010 Belleville)

Education

MacMurray College

Net Worth

$2 million

Height

5 feet 6 inch
Meet Cat Zingano, an American mixed martial artist whose story is of grit and glory. Zingano currently fights in the Women's Featherweight class for Bellator MMA. She has previously participated in the Ultimate Fighting Championship (UFC).
This article revolves around Cat Zingano biography, a story defining her relentless pursuit of greatness. Her journey from wrestling to stardom in the field of MMA proves the fighter's fierceness. One of the best female fighters in the country, the American starfighter has come a long way to build a fortune.
Dear readers, stay tuned with us as we explore the fascinating transition of Zingano from the world of wrestling to the brutal but rewarding world of cage fighting.
Early Life and Background
Born on July 1, 1982, in Winona, Minnesota, Cathilee Deborah Albert was raised by her parents, Jon Albert (father) and Barbara Albert (mother). From an early age, Zingano's love for wrestling started when she was just a child. Zingano began her combat sports career at the age of 12 with wrestling.
Zingano attended Boulder's Fairview High School. She joined the wrestling squad and became involved in combat sports while there. She continued her wrestling career at the University of the Cumberlands (2001) and MacMurray College, where she was a four-time All-American and National Champion.
Cat became interested in Brazilian Jiu-Jitsu (BJJ) in 2007, and she soon began competing and winning multiple events. Her significant victories include the World Championships (Mundials) in Los Angeles, the Rio de Janeiro State Championships in Brazil, and multiple Colorado State crowns.
Amateur Wrestling Career
Cat Zingano's early years in amateur wrestling were nothing short of remarkable. She exhibited exceptional talent and commitment, swiftly rising through the ranks in a sport where her gender was often a rarity. Her accolades include numerous national titles and an impressive win-loss record. Zingano's experiences in amateur wrestling laid a solid foundation for her future career in combat sports.
Cat Zingano's amateur wrestling background provided the groundwork for her future MMA success. She had exceptional talent and determination as a wrestler, garnering various medals and recognition for her accomplishments. Her amateur wrestling accomplishments include many national titles and an amazing win-loss record.
Transition to Mixed Martial Arts
The involvement of women in MMA was still in the early phase in the early 2000s. Likewise, the sport had not yet achieved the reputation it has today. During this time, Cat Zingano chose to switch from wrestling to MMA, a decision that would change her life forever.
Zingano's MMA debut was accompanied by a steep learning curve. To supplement her wrestling skills, she began training in several martial arts disciplines, such as Brazilian Jiu-Jitsu and Muay Thai. Her dedication, determination, and eagerness to grow as a fighter put her on the path to victory.
View this post on Instagram
After a successful stint in amateur wrestling, Zingano decided to transition to mixed martial arts, where she could further explore her combat sports prowess. Her MMA journey began in the early 2000s when women's MMA was still in its nascent stages. Zingano's passion and work ethic drove her to develop her skills rapidly, and she made her professional MMA debut in 2008.
The Professional MMA Debut
Cat Zingano made her professional MMA debut in 2008. Her early fights showcased her wrestling prowess, as she utilized her takedown skills to control her opponents on the ground. Zingano's natural athleticism and competitive spirit quickly became evident to MMA enthusiasts, and she gained a following of fans who admired her dedication. Talking about her fortune, Cat Zingano net worth is $2 million.
The pinnacle of Cat Zingano's MMA career came when she signed with the Ultimate Fighting Championship (UFC), the premier MMA organization in the world. In April 2013, she made her UFC debut against Miesha Tate at The Ultimate Fighter 17 Finale. Zingano's fierce determination and fighting spirit were on full display as she secured a thrilling victory, earning her a "Fight of the Night" bonus.
Despite a setback due to a knee injury following the Tate fight, Zingano made a triumphant return in 2014, defeating top-ranked fighters like Amanda Nunes and Raquel Pennington. Her undefeated streak propelled her to a title shot, solidifying her status as one of the top fighters in the women's bantamweight division.
ALSO READ: 5 Shocking Facts About Valentina Shevchenko Sister Antonina Shevchenko
Personal Tragedy: What Happened To Her Husband?
Despite her incredible achievements inside the Octagon, Cat Zingano has also faced personal challenges. Cat Zingano married Brazilian Jiu-Jitsu black belt Mauricio Zingano in 2010. Unfortunately, in early 2014, she tragically lost her husband to suicide.
This devastating event marked a dark period in her life, but Zingano's resilience and determination shone through as she continued her MMA career, using the sport as a source of strength and healing. From her married life with Mauricio, Cat welcomed a son named Brayden Zingano, who often appears on his mother's social media.
Cat Zingano Vs. Cris Cyborg: Greatest Female MMA Spectacle of 2023
Bellator MMA announced its upcoming event, the BELLATOR 300, which will take place on October 7 at Pechanga Arena in San Diego, California. The event will also feature a grudge match between Cris Cyborg and Cat Zingano, a rematch between Ryan Bader and Linton Vassell, and a fight between Liz Carmouche and Ilima-Lei Macfarlane.
The event will feature four world title fights, including the one-million-dollar BELLATOR Lightweight World Grand Prix semifinal matchup between incumbent champion Usman Nurmagomedov and former champion Brent Primus.
Cat Zingano's impact on women's MMA extends beyond her impressive record and in-cage accomplishments. She has been a vocal advocate for mental health awareness, often sharing her personal struggles and experiences to help others facing similar challenges. Zingano's openness and vulnerability have endeared her to fans and have made her a role model for aspiring fighters.
In conclusion, Cat Zingano biography is a testament to her unwavering dedication, resilience, and indomitable spirit. Her journey from a young girl with a passion for wrestling to a respected and accomplished MMA fighter shows her contributions to women's MMA. As she continues her career Zingano's legacy as a fierce fighter and a compassionate human being will undoubtedly endure for years to come.
References
Did you notice an error ?
Please help us make corrections by submitting a suggestion. Your help is greatly appreciated!