Real Life Stories
Olympic Wrestler Rulon Gardner, Defying The Odds: An Extraordinary Tale of Survival and Resilience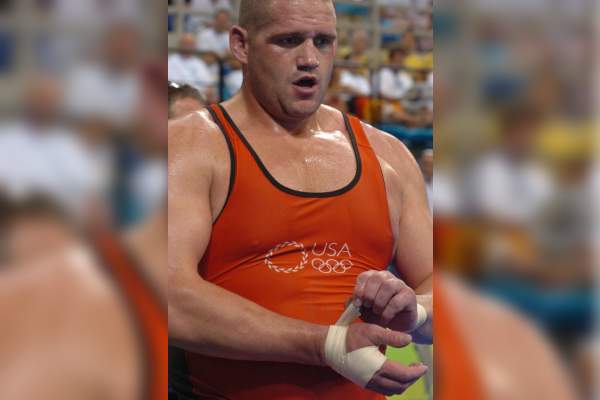 Olympic Wrestler Rulon Gardner. Image Source: Instagram.
What does it take to become an Olympic champion? For Rulon Gardner, it took surviving a freezing wilderness and a plane crash, overcoming bankruptcy, and battling obesity. But through it all, he never lost his spirit. After over a decade away from competition, Gardner has returned to the mat at the U.S. Open.
Olympic Wrestler Rulon Gardner's life story reads like a Hollywood movie script – filled with highs and lows, obstacles and triumphs, and an unwavering spirit that never gives up. From growing up on a farm in Wyoming, where he learned the values of hard work and perseverance, to becoming an Olympic wrestling champion, Gardner has faced numerous challenges along the way – both on and off the mat.
Join us on a journey through the incredible life of Rulon Gardner, the man who embodies the true meaning of resilience and perseverance. Get inspired by this extraordinary tale of survival and triumph against all odds.
From Farm Boy to Olympic Champ: The Incredible Journey
Rulon Gardner's journey to Olympic glory is a tale of hard work, perseverance, and an unrelenting spirit. Born on a farm in Wyoming, Gardner grew up with a strong work ethic and a passion for wrestling. Despite struggling with a learning disability, he found his calling in the sport and began to excel.
Gardner's breakthrough came at the 2000 Sydney Olympics, where he faced off against Aleksandr Karelin of Russia in the Greco-Roman wrestling (120kg division) final. Karelin was a legend in the sport, having not lost a match in 13 years and not allowing a point to an opponent in six years. But Gardner refused to be intimidated by his opponent's reputation and performed stunningly, winning the match and earning himself a gold medal.
The victory was a triumph for Gardner and the United States, who had not won a gold medal in Greco-Roman wrestling in 20 years. Gardner's underdog story and the defeat of a seemingly unbeatable opponent quickly became the stuff of Olympic legend, earning him the nickname Miracle on the Mat.
But Gardner's success did not end there. He went on to win the U.S. national championship three times and a bronze medal at the 2004 Athens Olympics. Throughout his career, he remained true to his roots and continued to embody the values of hard work, determination, and a never-give-up attitude.
Rulon Gardner's story is a testament to the power of perseverance and the human spirit. From a small-town farm to Olympic glory, he proved that anything is possible with dedication and hard work.
ALSO READ: Learn about Notre Dame's Rudy Ruettiger.
Surviving Against All Odds: Gardner's Near-Death Experiences and Remarkable Comeback
Olympic Wrestler Rulon Gardner's journey has been one heck of a rollercoaster, testing his limits and threatening to shatter him. Yet, he steadfastly refused to let these obstacles conquer him. In 2002, he boldly steered a snowmobile off an unseen snowy cliff into the icy embrace of a frozen lake.
Stranded in the wild for more than half a day with temperatures plunging as low as -13° Fahrenheit (-25 degrees Celsius), Gardner emerged from this freezing ordeal without his middle toe on the right foot due to frostbite. But hey! He didn't allow this setback to hold him back – instead, he triumphantly bounced back by clinching Olympic bronze in 2004 before leaving it all behind ceremoniously by leaving his shoes resting on the mat; retirements never felt better.
In 2007, Gardner chartered unknown waters when he miraculously escaped a  plane dive into the bay. He embraced an icy hour-long swim in freezing-cold water of only 44 degrees and spent a night without refuge as if it were just another adventure on his daring resume.
Rather than succumbing to defeat, Gardner transformed this episode into fuel that propelled him even further. Yet, Gardner's path hasn't always been smooth sailing. Battling against obesity and bankruptcy turbulence temporarily cost him his Olympic glory. But amidst these tempestuous trials, Gardner's indomitable spirit remained unwavering – like steel forged in fire.
Rulon Gardner's journey is a forceful reminder of the indomitable spirit within us all and our bodies' remarkable ability to bounce back. Confronting multiple obstacles and close calls with mortality did not deter him from forging ahead.
Instead, he transformed these trials into fuel for his unstoppable drive and demonstrated that with unwavering determination and an unyielding attitude, every mountain could be conquered.
Conquering Adversity: Olympic Wrestler Rulon Gardner's Battle with Obesity and Bankruptcy
The Olympian fought hard to reach the summit but faced a bumpy road. Once he retired from wrestling, he confronted new hurdles, such as bankruptcy and battling obesity. His weight skyrocketed to a dangerous 474 pounds, putting his health at risk. The burden of being overweight compounded his financial struggles – so much so that he had to declare bankruptcy in 2012 and temporarily surrender his Olympic medals.
Nevertheless, Gardner refused to let these obstacles dictate his destiny. He went through an incredible transformation resulting in him losing over 200 pounds! Not only did he work tirelessly on rebuilding both wealth and reputation, but he also used his tumultuous experiences as fuel for empowerment – inspiring others along the way.
Today, Gardner has transformed into a motivational powerhouse, using his personal journey to ignite inspiration in others. As an accomplished coach and captivating speaker, he radiates hope for individuals battling their own obstacles. Through his coaching and dynamic talks, Gardner lights the way for those feeling discouraged by proving that with unwavering dedication and tenacity, everything is achievable.
Rulon Gardner's tale serves as a potent reminder that even the mightiest warriors can encounter stumbling blocks along their path. Nevertheless, armed with the right mindset and a willingness to reach out for support while making necessary changes, we have within us the ability to conquer any challenge tossed our way.
Similarly, you would love to explore James McCune Smith's biography.
Beyond the Mat: Rulon's Journey From Champion to Coach, Inspiring the Next Generation
After retiring from wrestling, Olympic Wrestler Rulon Gardner turned his attention to coaching, using his experiences as an Olympic champion to help guide the next generation of wrestlers. He became the head wrestling coach at Herriman High School in Utah, where he has significantly impacted the lives of his athletes.
Gardner's coaching approach revolves around forging solid bonds with his team while providing a safe space for their growth. He stresses the significance of putting in the effort, staying disciplined, and never giving up – embedding these principles into every aspect of their lives, both inside and outside of the wrestling arena.
But Gardner's impact extends beyond the wrestling mat. He is also a motivational speaker, using his experiences to inspire others to overcome obstacles and achieve their goals. He has spoken to audiences worldwide, sharing his message of resilience and perseverance.
Rulon Gardner's story lightens up the power of coaching and mentorship. Through his work as a coach and a motivational speaker, he has helped countless individuals find their paths to success. His commitment to hard work, discipline, and perseverance inspires us all, reminding us that anything is possible with the right mindset and support.
Did you notice an error ?
Please help us make corrections by submitting a suggestion. Your help is greatly appreciated!