Authors
Andre Dubus III Biography: Exploring The Life of Literary Maestro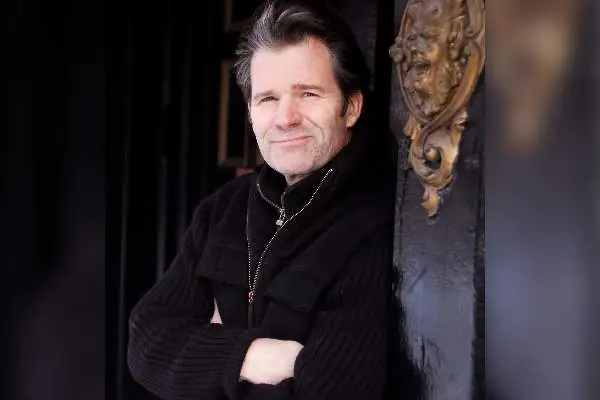 Andre Dubus III Biography. Image Source: Social Media
Full Name

Andre Dubus III

Age

64 yrs

Birth Date

September 11, 1959

Country

America

Relationship Status

Married

Spouse

Fontaine Dollas Dubus

Nationality

American

Profession

Writer

Children

3

Awards and honors

National Magazine Award

Education

University of Texas
Some stories are better left unheard, while some stories are rarely told. However, Andre Dubus III's story is a unique amalgam of pain, conquest, and endowment, which can't be left out in any case. One of the best novelists and short story writers, Dubus' work has been published in over 25 different languages.
Throughout his writing career, Dubus III has written several novels and short story collections which have received a number of awards and honors.
This article about Andre Dubus III biography tells us about the story of overcoming bitter helplessness, realizing's own self-worth, and contributing to society.
Left Out by His Father, Raised by a Single Mother
Andre Dubus III was born on September 11, 1959, in Oceanside, California, to mother Patricia Lowe Dubus and father Andre Dubus II. Belonging to a family of writers, his father was a renowned short story writer and an essayist. Similarly, his uncle, James Lee Burke, is an accomplished author as well.
During the mid-1960s, the Dubus family moved to Iowa and later settled in Massachusetts, where Andre III and his siblings, Suzanne Dubus, Jeb Dubus, and Nicole Dubus, grew up.
While he was teaching at Bradford College, Andre Dubus II began a romantic relationship with one of his students. He decided to leave his first wife, Patricia, and their four children. As a result, the family went through phases of struggle and straitened financial circumstances.
Andre II later married twice and saw his children inconsistently. This heinous act from his father left Andre III devastated as he remained estranged from him for many years. Patricia raised her children and started managing the house as a single mother. Dubus published a memoir Townie in 2011, which tells his story after his parent's divorce, adulthood, and his relationship with his father. The novel was No. 4 on the New York Times bestseller list and was included in the Editor's Choice section.
ALSO READ: Extraordinary writer Gail Honeyman Biography.
Education and Writing Career
At the age of 19, Andre III attended the University of Texas, Austin, in 1978. To support himself as a college student, he took a number of odd jobs, including being a carpenter, bartender, office clerk, and personal investigator. He graduated with a Bachelor's Degree in Sociology in 1981 and began writing fiction stories at age 22.
In the early years of his writing career, Dubus III published short stories and essays in various literary magazines. However, he gained widespread recognition and critical acclaim for his first novel, The House of Sand and Fog, published in 1999. The book was a finalist for the National Book Award and was later adapted into a feature film starring actors Ben Kingsley and Jennifer Connelly.
Following the success of his debut novel, Dubus III continued to write and publish both fiction and non-fiction works. Some of his other notable works include The Garden of Last Days (2008), Townie: A Memoir (2011), and Dirty Love (2013), a collection of interconnected novellas.
Similarly, you might want to read about Jami Attenberg's biography.
Andre Dubus III Wife
Andre Dubus' wife, Fontaine Dollas Dubus, is the owner and director of The Dance Place, a fitness and dance studio. The couple has been married for over 35 years since 1988. They share two sons named Austin (b: 1993) and Elias (1998) and a daughter named Ariadne (1996). The family lived in Massachusetts for a long time.
Talking about Andre Dubus III's spouse, Fontaine is a gorgeous performer. She is one of the founders of Exit Dance Theatre, a modern dance institute located in Newburyport, Massachusetts, founded in 1987. At present, she serves as its co-founder and artistic director.
Fontaine has nearly four decades of experience, as she has been teaching dance since 1984. She graduated with a bachelor's in arts at Bradford College and then went on to The Art Institute of Boston to study illustration. Fontaine was a student of renowned dancers, including the likes of Luigi, Francis Roach, Christien Polos, Julia Boynton, and Pam Smith.
Fontaine, while touring Europe, attended classes in Dublin and Copenhagen. Similarly, she has taught dance at The Governor's Academy for nearly 25 years and also directed Joppa Teen at The Dance Place. Dubus is the master of her craft and has expertise in various styles, including Jazz, Tap, Ballet, Modern, Contemporary, and Hip Hop.
Writer's Legacy And Awards
Dubud's novel House of Sand and Fog was the No. 1 New York Times bestseller. In 2018 he published another novel titled Gone So Long. In June 2023, he published a novel titled Such Kindness, a story about a man searching for hope and dignity after a long run of misfortune.
Dubus as a member of the Pen American Center, has appeared as a panelist for the National Book Foundation and the National Endowment for the Arts. Similarly, Andre has served as a writing teacher at Harvard University, Tufts University, Emerson College, and the University of Massachusetts Lowell.
Meanwhile, Andre Dubus III has received Guggenheim Fellowship, including the National Magazine Award for fiction and the Pushcart Prize. Likewise, he was a finalist for the Rome Prize given by the American Academy of Arts and Letters.
In conclusion, Andre Dubus III Biography gives us the strength to overcome grief and turn emotion into an ocean of positive mindset.
References
Did you notice an error ?
Please help us make corrections by submitting a suggestion. Your help is greatly appreciated!