Authors
Jami Attenberg Biography: Unveiling The Story Of A Story-Teller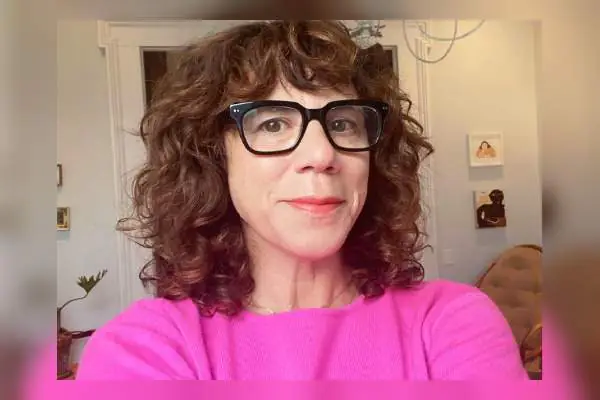 Jami Attenberg Biography. Image Source: Instagram.
Full Name

Jami Attenberg

Age

52 yrs

Birth Date

November 1, 1971

Country

America

Relationship Status

Not Confirmed

Nationality

American

Ethnicity

White

Profession

Author

Awards and honors

New York Times best-selling author

Education

Johns Hopkins University
With each stroke of their pen, authors like Jami Attenberg use their magic of imagination to create enchanted worlds and carry us to unexplored places while their imprints live through our hearts and souls.
Known for her excellent work ethic, Attenberg is a New York Times best-selling author and has been described as an honored poet of dysfunctional families. Some of her notable works include novels like Instant Love, The Kept Man, The Melting Season, etc.
Today we will explore Jami Attenberg biography and her personal and professional facts and dive right into her accomplishments.
Passion for Education, Passion for Writing
Jami Attenberg was born in November 1971 in Buffalo, New York, USA, to a traveling salesman father and a homemaker mother. A voracious reader since childhood, Attenberg developed a passion for writing from a young age and later pursued her love for literature throughout her education. She is 51 years old as of July 2023.
At the early age of 4, Jami wrote her first short story, and throughout her career, she allowed her passion to breathe through her writing. Similarly, the author has revealed in her memoir that writing always made her feel good, which seemingly reflects in her novels.
While in high school, Jame worked as an editor for the school's paper and continued writing poems and stories. In 1989, she enrolled at John Hopkins University as a writing seminar major with an original focus on poetry and graduated with a Bachelor's degree in 1993.
In her memoir, Jami revealed that she was sexually assaulted by a fellow aspiring writer while in college. This incident made her think negatively about male colleagues for some time.
ALSO READ: Gail Honeyman Biography: The Extraordinary Storyteller
Attenberg's Career: Stay Wierd, Keep Writing
Before publishing her first book, Jami worked a few odd jobs, including a waitress and receptionist job. Her writing career began with her early works, including short stories and essays. Further, her debut book, Instant Love, a short story collection, was published in 2006.
Attenberg's third novel, The Middlesteins, a critically acclaimed family drama, catapulted her to widespread recognition and accolades. The novel, a poignant and humorous family drama about body dysmorphia, love, and family, received positive reviews.
After graduating from John Hopkins, Attenberg wandered around for five years working odd jobs from Tampa, Florida, to Fairfax to Seattle. In addition, her mother gave her a nickname titled, Wandering Jew. Jami traveled extensively during this time, which influenced her later writing of what she views to be American books.
Talking about her personal life, it seems Jami Attenberg's relationship status is not confirmed. She often posts pictures on social media and is seen enjoying quality time with friends and family.
Career as an HBO Drama Series Writer
In 1998, Jami arrived in New York City and started working as a videoconferencing staff for an advertising agency. She somehow sweet-talked her way into the interactive department of online advertising. As a result, in 1999, the New York native got a job as an HBO consultant. Among her other duties, Attenberg developed and produced enhanced web content for drama series such as The Sopranos and Six Feet Under. She even wrote scripts for online extensions of episodes.
The author kept her life loose enough to allow book tours and seasons out of the city. With time, most of Jami's income came from freelance gigs, writing, and copywriting. In 2016, Attenberg bought a house in the Ninth Ward, a crusty, gritty, and gentrifying neighborhood. Since then, she has been a resident of New Orleans.
Of all her highs, lows, and heavenly blows, Attenberg has shared about her past and present in her memoir, I Came All This Way to Meet You: Writing Myself Home.
Similarly, you want to read about visionary storyteller Rudolfo Anaya's biography.
Jami Attenberg Notable Works
As an author, Jami has published seven books depicting fictional stories. Meanwhile, her essays and articles have appeared in various publications, including The New York Times, The Wall Street Journal, The Guardian, and The Rumpus.
In addition to The Middlesteins, Jami is known for several other well-received novels, including The Kept Man (2007), All Grown Up (2017), Saint Mazie (2015), and All This Could Be Yours (2019). Similarly, her third novel, The Middlestiens, bagged the finalist position at the L.A. Times Book Prize for fiction.
Attenberg's national bestseller All Grown Up was published in March 2017 and has been published in over ten languages, including Italian, German, French, Chinese, etc. Further, her seventh book, All This Could Be Yours, was published in the United States, followed by England, Germany, Italy, China, and Lithuania. Her eighth book, a memoir, I Came All This Way to Meet You: Writing Myself Home, was published on January 11, 2022.
Literary Style and Themes
Attenberg's writing is celebrated for its wit, perceptive character representations, and exploration of the human condition. Her novels frequently explore modern life's intricacies, family dynamics, identity, and love. Her works often explore complex family relationships and the intricacies of human emotions.
In 2024 Attenberg will publish a new novel, and a creativity book called 1000 Words: A Writer's Guide to Staying Creative, Focused, and Productive All Year Round. Her versatile writing has garnered a broad readership and established her as a prominent voice in contemporary literature. At present, Jami resides in New Orleans, Louisiana, and her experiences living in the city have influenced some of her writing.
In conclusion, Jami Attenberg biography is a tale of a triumph of a writer who had both made it and did not. Nevertheless, Jami's life story encourages to thrive for every person who has a dream but is afraid to follow their heart.
References
Did you notice an error ?
Please help us make corrections by submitting a suggestion. Your help is greatly appreciated!