Crime
Unveiling The Story of The Moors Murderer Myra Hindley: Who Was Her Accomplice?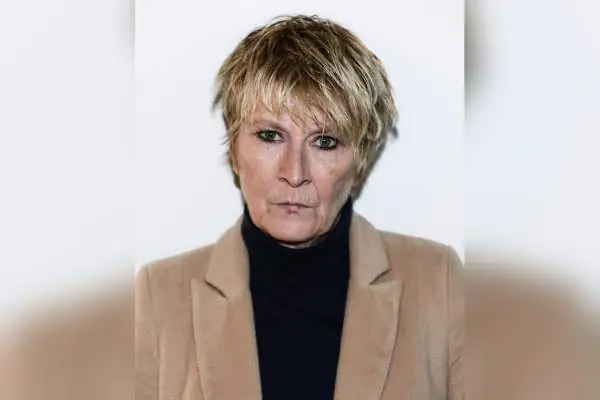 Moors Murderer Myra Hindley. Image Source: Twitter.
Full Name

Myra Hindley

Age

60 yrs

Birth Date

July 23, 1942

Country

United Kingdom (UK)

Relationship Status

Married

Spouse

Ian Brady

Nationality

English

Death Date

November 15, 2002
The Moors Murders case holds a significant place in British history due to its notoriety and chilling nature. Myra Hindley is an individual who has become synonymous with unspeakable acts of violence and depravity within this gruesome saga.
Working alongside her partner, Ian Brady, Hindley played a central role in the abduction, torture, and murder of five children during the years 1963 to 1965. Although there is substantial documentation regarding Hindley's participation in these atrocious crimes, much speculation surrounds the identity of her accomplice.
This article delves into the disturbing narrative surrounding Moors Murderer Myra Hindley while investigating and revealing insights into her unknown collaborator throughout the duration of their infamous spree known as the "Moors Murders."
The Moors Murders Unleashed
In order to comprehend the extent of Myra Hindley's involvement, it is essential to delve into the background of the Moors Murders.
This notorious case revolves around the harrowing abduction and cruel murder of five young children, whose ages ranged from 10 to 17 years old. These innocent victims – Pauline Reade, John Kilbride, Keith Bennett, Lesley Ann Downey, and Edward Evans – were subjected to unspeakable acts of torture and agony by both Hindley and her accomplice Ian Brady. The bodies of the victims were buried in shallow graves on Saddleworth Moor, hence the name "Moors Murders."
Myra Hindley, born in Manchester on July 23, 1942, initially appeared as an average young woman. However, beneath her seemingly ordinary exterior lurked a sinister and dark side. Myra was born to parents Bob and Nellie Hindley. Hindley grew up in a challenging environment where her father's alcoholism led to frequent episodes of violence against his wife and children.
The family lived in a poor home, with Hindley being compelled to sleep in a single bed adjacent to her parents' larger double bed. Their living conditions worsened when Hindley's younger sister Maureen was born in August 1946, resulting in more strain on the already strained household. Consequently, at the age of five, Myra was sent to live with her grandmother nearby as their overall situation continued its downward spiral.
In 1961, she crossed paths with Brady – an older man who had a disturbing fascination for murder and sadism. Their mutual interests forged a connection that would soon unleash terror over the next couple of years.
The transition from just being an ordinary individual to actively partaking in the Moors Murders is both captivating and chilling when it comes to Hindley's story.
Some psychologists have put forth the theory that she may have suffered from "folie à deux" –a psychological condition wherein one partner adopts delusions or beliefs of another person they are close to. This hypothesis suggests that Hindley might have been influenced and manipulated by Brady, leading her down a path toward unimaginable evil.
The Manipulative Partnership
A profound psychological interplay characterized the bond between Hindley and Brady. Although Brady assumed the role of dominance, exerting manipulation over their actions, Hindley willingly engaged in their criminal activities by enticing children into their grasp. Her complicity went beyond simple acquiescence; she actively took part in subjecting their victims to torture and murder. The sadistic inclinations of both individuals mutually reinforced one another, creating a vicious cycle of brutality and moral corruption.
Despite Hindley's active participation in the murders, there have been speculations surrounding the identity of her partner-in-crime. Some theorists suggest that there might have been additional individuals involved in these heinous acts. One individual who frequently surfaces in discussions is David Smith, Hindley's brother-in-law.
David Smith played a pivotal role as a key witness during the trial for the Moors Murders case. His testimony provided crucial information that ultimately led to the arrest of both Hindley and Brady. Specifically, Smith implicated Hindley in the murder of Edward Evans, which was their final victim. However, throughout his testimony and subsequent interviews, Smith consistently maintained that he had no knowledge about any previous murders or direct involvement with those crimes.
Unraveling The Mystery
The attempts to find more people involved in the Moors Murders have not provided definitive outcomes. Although there has been speculation about others participating in the crimes, there is a lack of substantial evidence connecting them to these acts.
The investigators conducted a thorough examination of the case but were unable to uncover any solid proof indicating additional accomplices. It should be emphasized that Hindley and Brady took great care in concealing their actions, making it challenging to determine the complete extent of their deeds or ascertain if anyone else was implicated. The absence of conclusive evidence suggests that Hindley and Brady acted alone as perpetrators of the Moors Murders.
ALSO READ: Everything You Need To Know About Serial Killer Aileen Wuornos: Husband, Son, And Last Words
Final Words of The Moors Murderer Myra Hindley,

The Most Evil Woman In Britain

In 1966, both Hindley and Brady received life sentences for the murders. Ian Brady passed away in 2017 at the age of 79, whereas Myra Hindley died much earlier in 2002. Despite being near death, she remained unwilling to disclose the location of some of the bodies.

Myra Hindley's demise occurred on November 15th, 2002, at Suffolk Hospital. The Moors murderer, aged sixty at the time of her death, experienced respiratory failure due to a series of heart and lung ailments that had caused a decline in her health during the weeks leading up to it.

As per the priest who was present with Hindley during her final moments, the killer's parting words revolved around "worry and care for her mother." Father Michael Teader, a Roman Catholic chaplain at Highpoint Prison, devoted over 20 hours to Myra after administering the last sacraments by her hospital bed.

In an interview outside his residence following Hindley's demise, the priest disclosed their ultimate exchange: "Her final conversation before passing away primarily centered on her concern for her mother. However, out of respect and confidentiality, I will refrain from revealing the exact details of what she expressed."

Similarly, you might want to read about the mastermind behind the OneCoin scam, Ruja Ignatova.
Gone But Not Forgotten
The account of Myra Hindley and the Moors Murders serves as a chilling reminder of the depths to which human evil can reach. Although Hindley played a significant role in these heinous crimes, it was Ian Brady who held primary control over their reign of terror. The impact of the Moors Murders still lingers in British society today, leaving an enduring imprint on collective memory.
This case stands as a somber testament to the devastating consequences of wickedness and underscores the imperative need for unrelenting vigilance against such atrocities. The lives of the victims' families were irrevocably altered by Myra Hindley's actions alongside her accomplice—leaving an indelible mark that will forever shape British society.
The identity of Myra Hindley's other associates remains an enigma, and the full extent of their cooperation may never be completely revealed. However, the chilling tale of the Moors Murders serves as a solemn reminder that even seemingly ordinary individuals can harbor deep darkness within them. The quest for answers and justice persists as society wrestles with the haunting legacy left behind by Moors Murderer Myra Hindley and Ian Brady.
Did you notice an error ?
Please help us make corrections by submitting a suggestion. Your help is greatly appreciated!