Crime
Gruesome Secrets of Serial Killer Arthur Shawcross: The Chilling Motive Behind His 11 Known Killings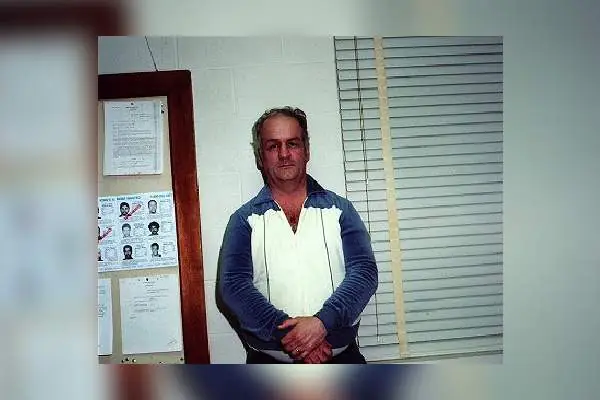 serial killer Arthur Shawcross. Image Source: Instagram.
Full Name

Arthur John Shawcross

Age

63 yrs

Birth Date

June 6, 1945

Country

America

Relationship Status

Married

Nationality

American

Ethnicity

White

Children

Margaret Deming

Height

6 feet 0 inches

Death Date

November 10, 2008
Arthur Shawcross, an infamous serial killer in the late 1980s, unleashed terror in upstate New York. Dubbed the "Genesee River Killer," he ruthlessly murdered at least 11 women, primarily targeting sex workers. The nation was appalled by Shawcross' brutal crimes, and their impact on local communities cannot be understated.
Although law enforcement successfully apprehended and convicted him, many remain engrossed and horrified by his life story and underlying motivations for such atrocious acts. Within this article lies an exploration into serial killer Arthur Shawcross' disturbed psyche and an examination of the events that propelled him to commit these unimaginable horrors.
Early Life. Fiction or Reality?
Originally from Kittery, Maine, Arthur Shawcross (b: June 6, 1945) relocated to Watertown in New York State when he was young. Shawcross described his upbringing as challenging and attributed much of this to strained relationships with both parents (father: Arthur Roy Shawcross, mother: Elizabeth "Bessie" ("Betty") Yerakes Shawcross), particularly his overbearing mother.
In addition to these difficulties at home, Arthur also faced behavioral issues early on, such as bed-wetting and engaging in bullying behaviors. Furthermore, Shawcross made disturbing claims about his early experiences with sexuality. Allegedly starting at age nine, he asserted that an aunt had sexually abused him and admitted to having sexual relations with his younger sister.
Additionally shocking is the confession that he engaged in homosexual activity by the time he reached eleven years old, leading him down a path where he experimented further, even involving bestiality.
However, his parents and siblings contradict these claims, asserting that he had a normal upbringing and that the events described were simply products of his imagination. Determining whose version accurately reflects the reality of his childhood is impossible.
However, it became evident later during investigations that Shawcross would alter his stories as he saw fit when interviewed by various professionals. Verifying school records independently confirmed that Shawcross was consistently absent from school, exhibited a below-average IQ, engaged in bullying behavior and violence, and was suspected of being involved in multiple instances of juvenile arson attacks and burglaries.
Arthur eventually dropped out after failing to pass the ninth grade and experienced years filled with episodes of violence, leading to several jail sentences. In December 1963, Shawcross received his initial probationary sentence for vandalizing a shop window.
The Start of His Reign of Terror
Shawcross discontinued his education during the ninth grade and, at nineteen, joined the military. He served in the Vietnam War, where he later admitted to murdering and engaging in cannibalism with two young Vietnamese girls, although there is no evidence supporting this claim.
Upon returning to civilian life in Watertown, Shawcross married four times; however, due to his violent and unpredictable behavior, each of his wives eventually left him shortly after getting married. In May 1972, while residing in Watertown, he murdered a ten-year-old boy named Jake Blake. Shawcross enticed the child into nearby woods, where he sexually assaulted him before strangling him. Four months following this horrifying incident, an eight-year-old girl by the name of Karen Ann Hill was raped and killed by Shawcross.
Shawcross was arrested and confessed to the crimes of murdering Karen and Jake. However, he managed to secure a plea bargain with prosecutors.
Instead of being charged with first-degree murder for both cases, Shawcross pleaded guilty to manslaughter concerning killing Karen Ann Hill. As a result, the charge of killing Jake Blake was dropped. The prosecutors agreed to this arrangement due to the limited evidence available.
After his confession and conviction, Shawcross received a 25-year prison sentence but served only 15 years before being released on parole in March 1987. His reintegration into society proved challenging as he faced rejection from neighbors and employers who learned about his criminal record. Eventually, Shawcross found some stability by settling in Rochester, New York, where he resided with his new girlfriend, Clara Neal.
Getting Caught Did Not Stop The Serial Killer Arthur Shawcross
The highly publicized relocation of a convicted child murderer in the Binghamton region of New York State sparked widespread outrage among the local community. People expressed deep concern and frustration regarding what they perceived as a failure to deliver justice in cases where perpetrators escaped conviction. Yet, Shawcross didn't take long to resume his violent behavior.
On March 24, 1988, a group of hunters discovered his next victim – Dorothy Blackburn, a 27-year-old prostitute – along the Genesee River. Her body had been dumped after a brutal assault that involved bite marks in her groin area and strangulation. Due to limited evidence and a lack of significant attention from authorities or society toward solving crimes involving prostitutes, Blackburn's case remained unsolved for over a year. Although more murders of sex workers occurred during this period, no suspicious connections were noticed due to the occupational hazards associated with their profession.
Another prostitute, Anna Steffen, was found dead on September 9, 1989. Her cause of death was asphyxia, and her body had been disposed of in a manner similar to Blackburn's corpse. Although her body was discovered far from the initial murder site, authorities failed to recognize the potential existence of a serial killer.
ALSO READ: The Poisonous Path: Unveiling Velma Barfield's Life of Crimes
Prostitutes Were His Favorite Targets
In October of 1989, the lifeless body of Dorothy Keeler, a homeless woman aged 59, was discovered. Six days later, another prostitute named Patricia Ives was found in the same vicinity.
It became evident that both women had been asphyxiated, and their cases were connected. Consequently, these events caught the media's attention, who quickly dubbed the perpetrator the "Genesee River Killer."
As more prostitutes went missing under eerie circumstances, it became apparent that this killer must have been someone familiar to those working in that area. The police gathered information on a regular client called "Mitch" or "Mike." According to testimonies from several women, this particular individual displayed tendencies toward violence.
View this post on Instagram
On Thanksgiving Day came another horrifying discovery; June Stott's lifeless body was found despite not being involved with prostitution or substance abuse. She had suffered strangulation and disturbing post-mortem mutilation, including removal of her labia and gutting from throat to crotch. The shocking nature of these crimes fueled public outrage while leaving investigators puzzled over what kind of person could commit such acts.
Similarly, another serial killer who made headlines was Michelle Knotek. Learn what she did in our article about her.
A Monster in Every Sense of the Word
In light of the rising casualties, law enforcement contacted FBI profilers for assistance. The absence of signs of sexual involvement suggested that the perpetrator could be someone with sexual dysfunction.
The post-mortem injury inflicted on June Stott, which was not present in other victims, indicated a growing familiarity and comfort with handling corpses. It is likely that the killer returned to the crime scene at a later time to relive their heinous act.
A significant breakthrough came when Elizabeth Gibson's body was discovered on November 27. Witnesses reported seeing a man named "Mitch" with her shortly before she vanished; however, authorities had made little progress in identifying this suspect.
When a pair of jeans was found near the river on December 31, 1989, containing an ID card for a girl named Felicia Stephens, police began an aerial search of the area. On January 2, 1990, a helicopter spotted a naked female body lying on the icy cold surface of the river by a bridge in the forest. The body was not Felicia but that of missing prostitute June Cicero. She had also been mutilated post-mortem and sawn practically in half.
Finally, The Case Could Be Closed
Furthermore, the helicopter observed an individual standing on the bridge near a small van. This person seemed to be engaging in either indecent exposure or urination. Fortunately for law enforcement, Shawcross had indeed revisited one of his crime scenes to relive the satisfaction he derived from his attacks.
Eventually, they successfully tracked down Shawcross by tracing ownership through its registered owner – Arthur Shawcross' girlfriend Clara Neal. When approached by authorities, Shawcross willingly agreed to cooperate with their inquiries. However, when requested to provide identification, such as a driver's license, he confessed that he did not possess one and disclosed past incarceration due to manslaughter.
Despite the police's previous unsuccessful attempts to elicit a confession from the serial killer Arthur Shawcross regarding his involvement in the murders, they were eventually able to obtain one by establishing that a piece of jewelry he had given to Clara Neal belonged to one of his victims, June Cicero.
Today I am featuring Lorraine @anightmarepod Episode 7 on Arthur Shawcross on my channel. If you have never listened to Once Upon a Nightmare, give it a listen, subscribe/rate/review ⭐⭐⭐⭐⭐https://t.co/Q9emGKS2m6 pic.twitter.com/NtL134PrTh

— Riddle Me That! True Crime Podcast (@PodcastRiddle) October 1, 2020
To avoid being implicated in these crimes themselves, law enforcement officials threatened Neal with prosecution if she did not cooperate. Facing this pressure, Shawcross finally confessed to most of the murders and provided elaborate explanations for why he felt compelled or "forced" into committing each act.
Notably, he even disclosed information about two additional victims whose remains had yet to be discovered: Maria Welsh and Darlene Trippi – enabling investigators to recover their bodies. His formal admission spanned almost 80 pages.
Trial and Conviction
In November 1990, the diabolical serial killer Arthur Shawcross stood trial for the murders he committed in Monroe County. The trial received significant attention as it was televised and attracted a large viewership.
Despite pleading not guilty by reason of insanity, Shawcross was deemed legally sane by the jury and found guilty. Consequently, the judge handed down a sentence of 250 years imprisonment. Afterward, Shawcross faced another trial in Wayne County specifically for Gibson's murder. Instead of attempting to claim insanity this time around, he simply pleaded guilty and received a life sentence.
The year 1992 saw true crime author Joel Norris publish a book about the case involving Shawcross. Accompanying the paperback version was an audiotape containing "the live confessions of Arthur Shawcross and his monstrous crimes!" This decision by Norris garnered criticism from some individuals who accused him of sensationalizing the already distressing case.
Shawcross remained incarcerated at New York State's Sullivan Correctional Facility until November 10th, 2008, when he complained about leg pain that prompted his transfer to a hospital, where he ultimately passed away later that day due to cardiac arrest.
The serial killer Arthur Shawcross' reign of terror may have come to an end with his capture and subsequent imprisonment, but the impact of his actions continues to reverberate in the lives of the families and loved ones affected by his heinous crimes. The gruesome details of his offenses as well as the psychological makeup of this serial killer, continue to captivate and shock people across nations.
Although comprehending what drove him remains elusive, we must honor the memory of Shawcross' victims. His deeds serve as a sobering reminder that evil can manifest anywhere, even in seemingly ordinary places, compelling us to remain vigilant against such darkness.
References
Serial killer Arthur Shawcross dead at 63. (2008, November 11). NBC News.
Arthur Shawcross. (2023, April 27). Biography. 
Arthur Shawcross | Criminal Minds Wiki | Fandom. (n.d.). Criminal Minds Wiki. 
DeLong, W. (2021). Inside The Mind Of Arthur Shawcross, The 300-Pound "Genesee River Killer." All That's Interesting.
Blanco, J. I. (n.d.-a). Arthur Shawcross | Murderpedia, the encyclopedia of murderers. 
"World's Most Evil Killers" Arthur Shawcross: The Genesee River Killer (TV Episode 2021) ⭐ 6.4 | Documentary, crime. (2021, February 16). IMDb. 
Hevesi, D. (2008, November 12). Arthur J. Shawcross, serial killer, dies at 63. The New York Times. 
Did you notice an error ?
Please help us make corrections by submitting a suggestion. Your help is greatly appreciated!