Medicine
John Sulston Biography: Unraveling the Blueprint of Life by A Pioneering Geneticist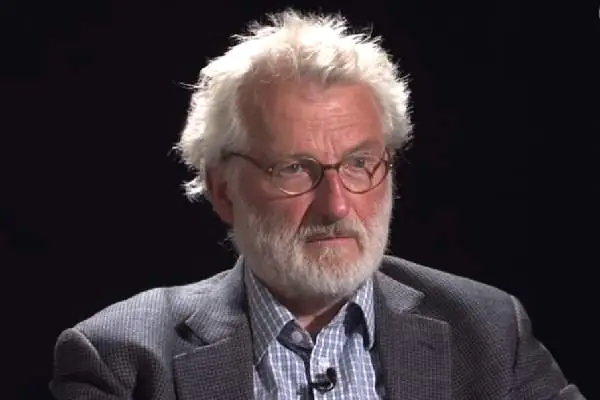 John Sulston Biography. Image Source: Social Media.
Full Name

John Edward Sulston

Age

75 yrs

Birth Date

March 27, 1942

Country

United Kingdom (UK)

Relationship Status

Married

Spouse

Daphne Bate

Nationality

British

Profession

Biologist

Children

Ingrid Sulston and Adrian Sulston

Awards and honors

Fellow of the Royal Society (FRS)

Education

University of Cambridge

Death Date

March 6, 2018
"What is the purpose of being human and alive without doing new things?"- John Sulston
In the field of science, there are remarkable individuals who dedicate themselves to unraveling the mysteries of life. One such individual was John Sulston, a highly accomplished biologist from Britain who greatly advanced our understanding of genetics and the intricate workings of organisms.
Beyond his scientific achievements, Sulston's personal journey was filled with obstacles, successes, and self-discoveries that profoundly influenced him as an individual.
We will delve into untold stories that shaped Sulston's lasting scientific legacy while shedding light on the life of this exceptional man. So sit back and immerse yourself in the John Sulston biography.
Early Years and Curiosity Ignited: The Origins of a Brilliant Mind
Sulston was born in Fulmer, Buckinghamshire, England, to Arthur Edward Aubrey Sulston and Josephine Muriel Frearson. He had a nurturing upbringing within a family that held firm principles. His father worked as an Anglican priest and oversaw the Society for the Propagation of the Gospel, and his mother was an English teacher at Watford Grammar School. Josephine chose to resign from her teaching position in order to focus on raising Sulston and his sister, Madeleine Sulston.
During his formative years, Sulston received home tutoring from his mother until the age of five. It was during this time that he developed a keen interest in science, finding delight in dissecting animals and observing the intricacies of plant structure and function.
At the age of five, Sulston began his formal education at York House School, a local preparatory school. However, he discovered that traditional games held little appeal for him, and his true passion lay in scientific exploration.
Sulston's academic prowess earned him a scholarship to Merchant Taylors' School in Northwood, where he continued to excel. Following his time at Merchant Taylors', he went on to pursue higher education at Pembroke College, Cambridge. In 1963, he graduated with a Bachelor of Arts degree in Natural Sciences, with a specialization in Chemistry.
His educational journey continued at the University of Cambridge's Department of Chemistry, where he had the opportunity to be interviewed by Alexander Todd, a Nobel laureate. Sulston's dedication and research efforts culminated in the completion of his Ph.D. in 1966, focusing on nucleotide chemistry.
The early years of Sulston's life and his educational experiences nurtured his innate scientific curiosity and provided a strong foundation for his future endeavors in genomics and molecular biology. These formative experiences would shape his path and lead him to become a pioneering figure in the field of genome sequencing and an advocate for open access to scientific data.
ALSO READ: Get to Know About Louis Ignarro Biography.
Unleashing Impact: Trailblazing Contributions and Ethical Leadership
After completing his Ph.D., Sulston's scientific journey took him across the Atlantic to California, where he joined the Salk Institute. There, he worked under the guidance of Leslie Orgel, focusing on unraveling the molecular origins of life.
In 1969, Sulston was invited back to Cambridge, where he joined the Laboratory of Molecular Biology (LMB). He became a part of a small team led by Sydney Brenner, another eminent scientist, and future Nobel laureate. The team recognized the potential of the roundworm C. elegans as a model organism for understanding genetic control in development and behavior.
The biologist's expertise and dedication contributed significantly to the team's efforts in unraveling the worm's genetic code.
Notably, John played a pivotal role in the Human Genome Project (HGP), a global collaborative effort to sequence the entire human genome. As a key member of the project, he spearheaded the sequencing of the C. elegans genome, considering it his life's work. The publication of the worm genome in 1998 marked a significant milestone in the project.
John Sulston biography is incomplete without his unwavering dedication to HGP research. He stepped down as director of the Sanger Centre in 2000 but remained fully engaged with the project until the completion of the human genome sequence in 2003. His tireless efforts and scientific leadership significantly advanced our understanding of the human genetic blueprint.
Beyond his scientific achievements, the talented biologist became known for his advocacy of open access and ethical considerations in science. In 2008, he co-founded the Institute for Science, Ethics, and Innovation at the University of Manchester, furthering his commitment to promoting responsible scientific practices.
Illuminating Life's Code: The Nobel Prize Winner
John Sulston's exceptional contributions to the field of biology and genomics were recognized with the highest honor in the scientific community— the Nobel Prize.
Sulston, together with Sydney Brenner and Robert Horvitz, received the prestigious Nobel Prize in Physiology or Medicine in 2002. They were honored for their groundbreaking findings on the genetic control of organ formation and the programmed death of cells in the nematode Caenorhabditis elegans
Sulston's pivotal role in sequencing the genome of C. elegans, a tiny nematode with just 959 cells, provided a remarkable platform for unraveling the genetic blueprint of a multicellular organism. This groundbreaking achievement propelled the field of genomics forward and established C. elegans as a model organism for studying human genetics and development.
The Nobel Prize-winning research conducted by Sulston and his colleagues revealed the precise sequence of cell divisions during the development of C. elegans. They discovered that specific cells undergo programmed cell death, or apoptosis, which is crucial for sculpting the final shape and structure of the organism.
These findings revolutionized our understanding of apoptosis, a fundamental process in the development and maintenance of all multicellular organisms.
Sulston's meticulous work and unwavering dedication to unraveling the mysteries of the C. elegans genome set the stage for subsequent groundbreaking achievements, including the 'Human Genome Project.' His contributions provided invaluable insights into the genetic control of development and laid the foundation for advancements in personalized medicine, genetic diagnostics, and our understanding of human health and disease.
Similarly, you may love to know about James McCune Smith's biography.
A Life of Purpose: Personal, Advocacy, and Legacy
John Sulston's wife, Daphne Bate, was a research assistant in Cambridge, and they got married in 1966, just before they left for the United States for postdoctoral research. Together, they had two children. Their first child, Ingrid Sulston, was born in La Jolla in 1967, and their second child, Adrian Sulston, was born later in England.
The family resided in Stapleford, Cambridgeshire, where they actively participated in the local community. John volunteered regularly at the local library and participated in working parties at Magog Down. He also served as a Trustee of Cambridge Past, Present, and Future.
While John Sulston's family followed Christianity, he lost his faith during his time as a student at Cambridge and remained an atheist. He became a distinguished supporter of Humanists UK, and in 2003, he was one of the signatories of the Humanist Manifesto, which outlines the principles and values of humanism.
The Nobel Prize winner strongly advocated for free public access to scientific information. He believed that genome information should be freely available and criticized the idea of profiteering from such research, considering it "totally immoral and disgusting." He also sought to change patent laws and argued against restrictions on life-saving drugs, such as Tamiflu, which he believed hindered patients' access to essential treatments.
In December 2010, Sulston stood as a bail surety for Julian Assange, the founder of WikiLeaks. However, in June 2012, he had to forfeit a portion of the pledged amount when Assange sought refuge in the embassy of Ecuador to evade the jurisdiction of English courts.
Sadly, John Sulston passed away on March 6, 2018, at the age of 75, after battling stomach cancer. His contributions to the field of genomics and his commitment to ethical scientific practices continue to inspire and shape the scientific community.
As we reflect on the John Sulston biography, we are reminded of the profound impact that a curious mind, unwavering dedication, and a commitment to ethical principles can have on shaping our world. His legacy will continue to guide and inspire scientists, researchers, and advocates as they strive to push the boundaries of knowledge, improve human health, and create a brighter future for all.
References
Ferry, G. (2018, March 13). Sir John Sulston obituary. The Guardian. 
The Nobel Prize in Physiology or Medicine 2002. (n.d.). NobelPrize.org. 
The Editors of Encyclopaedia Britannica. (2003, July 25). John Sulston | Nobel Prize, Genetics, DNA. Encyclopedia Britannica. 
Waterston, R. H., & Ferry, G. (2019). Sir John Edward Sulston CH. 27 March 1942—6 March 2018. Biographical Memoirs of Fellows of the Royal Society, 67, 421–447. 
Fry, M. (2018). John Sulston (1942 – 2018). MRC Laboratory of Molecular Biology. 
Did you notice an error ?
Please help us make corrections by submitting a suggestion. Your help is greatly appreciated!