Top Lists
Top 5 Interesting Facts About Pia Wurtzbach Husband: Who Is The Lucky Guy?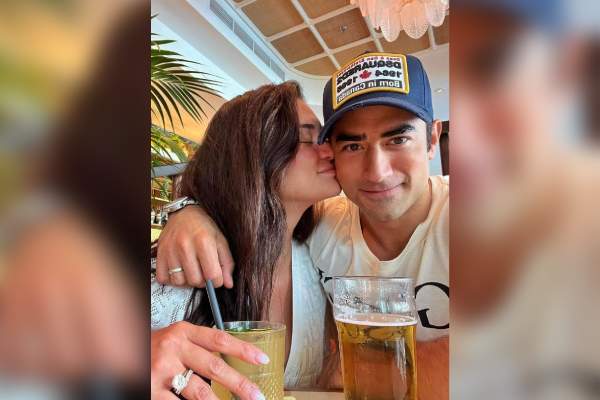 Pia Wurtzbach Husband. Image Source: Social media
The 2015 Miss Universe, Pia Wurtzbach, once said she intended to remain single, and she wasn't joking. But early 2023 saw the Filipina actress and beauty queen become a married woman. With her new life as a bride, fans are curious to know about her husband.
The topic of Pia Wurtzbach's personal relationships has always been a subject of relative gossip among her fans and followers. From breaking up with the sexiest man alive to dating the sexiest entrepreneur, Wurtzbach always remained in the spotlight.
Today you will be excited to know about Pia Wurtzbach husband, as he is not only the hot guy next door but is also a corporate magnate. So let's be familiar with the one and only Jeremy Jauncey.
5. CEO of Beautiful Destinations
Jeremy Jauncey is a Scottish entrepreneur, social media influencer, and travel photographer. Since December 2012, he has served as the founder and CEO of Beautiful Destinations. The brand focuses on curating and sharing visually stunning travel content on social media platforms, including Instagram. The creative & content agency quickly gained a massive following due to its captivating photography and videos showcasing beautiful landscapes, cultures, and experiences from around the world.
Beautiful Destinations is a social media-driven travel and lifestyle brand that gained immense popularity for its visually captivating content. The brand has a significant presence on platforms like Instagram and has been recognized for its stunning photography and videos that showcase destinations, cultures, and experiences from around the world. The brand's mission includes promoting sustainable and responsible travel practices as well as partnering with various travel and lifestyle brands for collaborations and campaigns.
4. How Did Jeremy Jauncey End Up Marrying the 2015 Miss Universe?
In one of the YouTube videos, Pia Wurtzbach revealed that she met Jeremy Jauncey at a shopping and entertainment hub in the UK. The couple first met at Covent Garden in 2019, and it was love at first sight. Further, fans speculated that the two were actually dating when the fans noticed that Pia and Jeremy were sharing similar images on social media during their respective trips to Indonesia in January 2020.
The couple then appeared together as an official couple on the cover of Tatler Philippines in June 2020. Further, in March 2023, Pia Wurtzbach married Jeremy Jauncey on March 24, 2023, in an intimate ceremony at North Island, a luxury resort in Seychelles. However, the couple revealed the news two months later. Before marrying Jauncey, Pia dated Dr. Mike Varshavski and former Filipino motorsports racing driver, Marlon Stockinger.
ALSO READ: Top 5 interesting facts about Bernice Burgos' daughter Sarai Burgos: Who is her father?
3. Wellness Advocacy and Content Curation
Jauncey has also shown interest in wellness and healthy living. He has shared content related to fitness, mental well-being, and healthy lifestyles on his social media platforms.
Under Jeremy's leadership, Beautiful Destinations has established itself as a leader in travel and lifestyle content curation. The brand's content is known for its high-quality visuals and inspirational storytelling, often promoting responsible and sustainable travel practices.
As an innovation in travel marketing, Beautiful Destinations revolutionized the way travel destinations and brands approach marketing. The brand's content-first approach and engagement with followers on social media have reshaped the travel industry's digital marketing strategies.
2. Philanthropy, Recognition, and Awards
Jauncey has been involved in various philanthropic efforts. He has used his platform to raise awareness and funds for charitable causes, including projects focused on education, healthcare, and community development in different parts of the world.
Jeremy's innovative approach to travel and content marketing has earned him recognition in the industry. He has been invited to speak at various conferences and events, sharing insights on social media strategy, entrepreneurship, and the future of travel.
1. Partnerships and Collaborations
Jeremy Jauncey has successfully collaborated with a variety of brands, tourism boards, and influencers. These collaborations have helped Beautiful Destinations expand its reach and influence while offering unique marketing opportunities to partners.
Beyond just showcasing beautiful places, Jauncey and Beautiful Destinations have emphasized responsible and sustainable travel. They promote conscious travel practices that respect local cultures and environments while also contributing to local communities.
References
Did you notice an error ?
Please help us make corrections by submitting a suggestion. Your help is greatly appreciated!