Sports
Jake Delhomme Biography: Former NFL Quarterback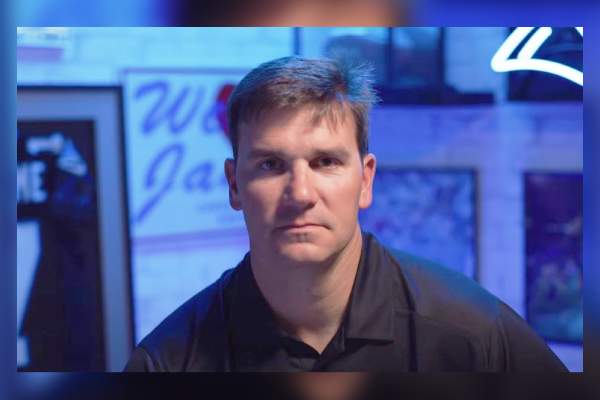 Jake Delhomme Biography. Image Credit: Social Media.
Full Name

Jake Christopher Delhomme

Age

48 yrs

Birth Date

January 10, 1975

Country

America

Relationship Status

Married

Spouse

Keri Delhomme

Nationality

American

Ethnicity

Cajuns

Profession

Former Foorball Player

Children

Lauren Delhomme, Lindsey Delhomme

Awards and honors

2019 Carolina Panthers Hall of Honor

Education

University of Louisiana at Lafayette,

Net Worth

$20 million

Height

6 feet 2 inch
From an undrafted free agent to leading his team in the Super Bowl, Jake Delhomme NFL journey wasn't a typical success storybook. With his team Carolina Panthers, Delhomme played a major role as a leader of the offense. Similarly, he went on to become the best-paid quarterback in the NFL.
The former professional football player Jake Delhomme Biography resonates with his record-setting 85-yard pass. Just like the ball spiraled gracefully through the air, his career rose in a majestic release against the backdrop of the stadium's breadth.
Today, this article will shed light on Jake Delhomme's life, net worth, and wife, along with his teams and his NFL journey. Jake's football odyssey as a splendid quarterback helped him accumulate his fame and fortune by culminating years of dedication and hard work.
Jake Delhomme Family, Team, And College Stats
Born as Jake Christopher Delhomme on January 10, 1975, he lived with his parents in their Breaux house in Louisiana, U.S. His father, Jerry Delhomme, a former horse jockey, and mother, Marcia Delhomme, are both Cajuns. So, Delhomme belongs to an ethnic group of French descendants that later settled in the U.S. state of Louisiana.
Growing up, Delhomme spent most of his time at his father's horse stable, and his grandfather bred horses as well. Jake attended Teurlings Catholic High School, where he played both quarterback and defensive back.
Talking about Jake Delhomme College, he played football at the University of Louisiana at Lafayette (formerly known as the University of Southwestern Louisiana). His passer efficiency rating ranked second among NCAA freshmen quarterbacks. Likewise, Delhomme became a standout quarterback for the college's football team, Ragin' Cajuns.
Jake Delhomme's college stats are incredible as he led the Ragin' Cajuns to three consecutive winnings from 1993-1996. Similarly, he became the first player to pass for more than 1,000 yards in four consecutive seasons.
| | | |
| --- | --- | --- |
| Year | Total Attempts | Yards |
| 1993 | 259 | 1,842 |
| 1994 | 259 | 1,712 |
| 1995 | 351 | 2,761 |
| 1996 | 377 | 2,901 |
Table Source: Pro-football Reference
The Breaux native graduated from the University of Louisiana in 2001. During his terrific college career, Delhomme ranked 22nd in NCAA history for passing yards and 28th for total offense. Further, Jake was inducted into the school's Athletic Hall in 2006.
ALSO READ: Lavonte David Biography: A Linebacker's Journey to NFL Greatness.
The Beginning Of The NFL Journey
Even though Jake Delhomme's college career was impressive, he remained undrafted in the 1997 NFL Draft. Later, he signed with the New Orleans Saints as an undrafted free agent. Moreover, Delhomme patiently waited six years for his opportunity to shine. Scroll down to know Jake Delhomme's Super Bowl record.
With the Saints, Delhome began his NFL career as a practice squad player. Similarly, he spent several seasons as a backup quarterback, including two-year playoffs in the NFL Europe. In 1999, Delhomme was the World Bowl champion as he played with team Frankfurt Galaxy in Europe. But, he saw a meteoric rise in his football career once he signed with the Carolina Panthers.
During the 2003 offseason, Delhomme met with Dallas Cowboys representatives as well. However, he later signed a $4 million deal with the Panthers that included a $1.5 million signing bonus and an average annual salary of $2 million.
Jake Delhomme replaced starting QB Rodney Peete, and it didn't take long for him to stand out. During his first season, Delhomme helped lead the team to the Super Bowl after defeating the Philadelphia Eagles. They ultimately faced the New England Patriots.
Who is Jake Delhomme Wife? Over Two Decade-Long Matrimonial Relationship
Jake Delhomme wife, Keri Melancon Delhomme, is his longtime sweetheart. The couple has been together for over 23 years, and they are proud parents of two lovely daughters.
Although she prefers to stay low-profile, Jake Delhomme's partner, Keri, is also a Louisiana native, and she studied at Teurlings Catholic High School.
Having been together since the late 90s, Jake and Keri studied together at the University of Louisiana at Lafayette. Talking about the couple's married life, there have been no complaints and reports of misunderstandings. Jake Delhomme's family are devout Catholics, and they reside in Breaux Bridge, Louisiana.
Jake Delhomme married Keri Delhomme on February 11, 2000, in a ceremony that included their family and friends. Their eldest daughter, Lauren Elizabeth Delhomme, was born on December 17, 2001. Similarly, their second daughter, Lindsey Marie Delhomme, was born on February 25, 2007. Lauren studies at the University of Louisiana at Lafayette, while Lindsey is a high school student.
Do you know why Jake Delhomme's jersey is 17 number? It's because it is the date of his eldest daughter's birthday, and she was born after 17 hours of labor, and her birthday is in 17. Here's another fact: Jake Delhomme's partner and their daughters are Panthers fans.
Jake Delhomme NFL Super Bowl Stats Of Carolina Panthers
Delhomme's career took off with the Panthers when he was given a chance during the 2003 season. After reaching Super Bowl XXXVIII in Houston, Delhomme, along with Tom Brady, showed exceptional camaraderie that many people rank among the best ever.
One of Delhomme's best NFL stats is he had 323 yards passing and three touchdown strikes, including the 85-yard pass to Muhsin Muhammad. This incredible pass set a Super Bowl record for longest play from scrimmage.
| | | | |
| --- | --- | --- | --- |
| Year | Completions | Passing Yards | Touchdowns |
| 2004 | 310 | 3,886 | 29 |
Table Source: Pro Football Reference
The 2006 Hall of Fame inductee, Delhomme, reached the Super Bowl in 2003. However, they ultimately lost to the Patriots. During his time at Panthers, Jake was one of the best-paid quarterbacks and is still considered one of the all-time greatest defenses in the NFL. From 2003-2011, Delhomme played for the Carolina Panthers. Looking at his NFL stats, Jake had some of the impressive passes in the years 2003, 2004, 2005, and 2008.
| | | | |
| --- | --- | --- | --- |
| Year | Games Played | Attempts | Yards |
| 2003 | 16 | 449 | 3,219 |
| 2004 | 16 | 533 | 3,886 |
| 2005 | 16 | 435 | 3,421 |
| 2008 | 16 | 414 | 3,288 |
Table Source: Pro Football Reference
Throughout his football career, Delhomme led the Panthers to multiple playoffs, and in the 2007 season, he suffered from an elbow injury as well. But despite the difficulties, Jake managed to make a fortune out of his NFL profession. After his time with the Panthers, Delhomme spent a brief period with the Cleveland Browns in 2010 and the Houston Texans in 2011 before retiring from professional football.
Where is Jake Delhomme Now? Life After Retirement
Jake Delhomme net worth stands at $20 million, while his total career earnings are estimated to be over $60 million. From 1997-2002, his career earnings were $1,451,415. Later, his fortune with the Carolina Panthers stood at $42.3 million.
Besides a series of paychecks and club salaries, additional bonuses contributed to Jake's wealth. Along with impressive career stats, Jake managed to be one of the best-paid quarterbacks in the NFL.
| | | | | |
| --- | --- | --- | --- | --- |
| Year | Salary | Signing Bonus | Roster Bonus | Earnings |
| 2003 | $530,000 | $1,500,000 | $400,000 | $2,530,000 |
| 2004 | $535,000 | $6,100,000 | $1,000,000 | $7,635,000 |
| 2008 | $3,690,000 | – | $3,000,000 | $6,690,000 |
| 2009 | $3,200,000 | $3,125,000 | $1,000,000 | $7,325,000 |
Table Source: Spotrac
After retiring from the NFL, Delhomme worked in banking and also began to breed racehorses. Meanwhile, he transitioned into a career as a football analyst and broadcaster. Therefore, Jake has appeared on various sports programs, offering his insights and analysis of NFL games. Delhomme served as the Panther's primary radio analyst in 2022 as well.
Jake Delhomme's career earnings from 14 seasons (1997-2011) reported $63.47 million. During those years, he earned a total of $27 million in base salary alone.
| | | | | | | | |
| --- | --- | --- | --- | --- | --- | --- | --- |
| Seasons | Salary | Signing Bonus | Roster Bonus | Workout Bonus | Restrictive Bonus | Option Bonus | Earnings |
| 14 | $27,054,062 | $12,225,000 | $13,945,000 | $250,000 | $7,000,000 | $3,000,000 | $63,474,061 |
Table Source: Spotrac
On July 9, 2019, the Panthers announced that Delhomme would be inducted into the team's Hall of Honor along with Jordan Gross, Wesley Walls, and Steve Smith Sr. Outside of the field, Delhomme is popular for appearing as a pitch-man for the fast food restaurant Bojangles.
After retiring in 2012, Delhomme also invested in the hospitality sector, opening up multiple restaurants, including Don's Seafood & Steakhouse in Lafayette, Louisiana, which became a local favorite. In conclusion, from being an undrafted agent to being the highest-paid footballer, Jake Delhomme made it big in the NFL sports.
The Super Bowl champion's legacy extends beyond his statistics and accolades. Therefore, Jake Delhomme biography is a testament to the enduring spirit of athletes who overcome challenges to achieve greatness.
References
Did you notice an error ?
Please help us make corrections by submitting a suggestion. Your help is greatly appreciated!