Top Lists
Top 5 Adorable Facts About Jake Delhomme Wife: A Childhood Sweethearts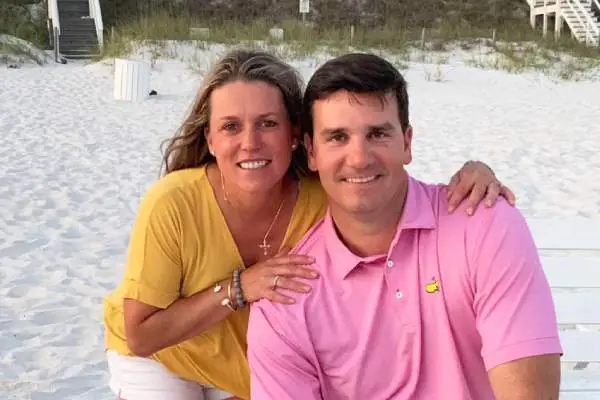 Jake Delhomme Wife. Image Credit: Facebook.
Meet Jake Delhomme, an American former professional football player who was a quarterback in the National Football League (NFL). He began his professional career with the New Orleans Saints and later led his team, the Carolina Panthers, to Super Bowl XXXVIII. Today, we will be knowing about his personal life and more about Jake Delhomme wife.
After the Panthers, Delhomme played for the Cleveland Browns in 2010 and the Houston Texans in 2011. Appearing in 14 seasons, Delhomme managed to build a massive fortune and became one of the best-paid quarterbacks in the NFL.
Today, this article particularly focuses on Jake Delhomme's successful married life with his longtime partner, who has been supporting him for many years. The couple actively participates in philanthropic activities and is a perfect example for their children.
5. Longtime Lover: Studied at The Same High School and College
In his high school, Jake Delhomme was a star, and in his senior season, the football player threw for 3,300 yards and 32 touchdowns. Everything seemed perfect as he was also dating his middle school sweetheart, Keri Melancon, who would go on to become his wife.
Jake Delhomme wife (previously his girlfriend) also studied at Teurlings Catholic High School, while Jake played quarterback. Therefore, the couple has been together for over two decades, and til now, there have been no complaints. Moreover, Jake and Keri studied together at the University of Louisiana at Lafayette.
Overlooked by NFL teams in the 1997 NFL draft, Delhomme was eventually signed by his hometown New Orleans Saints but got his first real playing time in two stints in NFL Europe with the Amsterdam Admirals and Frankfurt Galaxy.
4. Married Since 2000: Two Decades of Conjugal Relationship
Talking about Jake Delhomme's married life, and he is still together with his high school love. The couple has been together for over 23 years. How fortunate are those who get the opportunity to spend the rest of their lives with their loved ones?
Jake Delhomme and Keri Delhomme married on February 11, 2000, in a wedding ceremony that included their close relatives and family members. The longtime partners are the proud parents of two lovely daughters, and the family resides in Breaux Bridge, Louisiana.
ALSO READ: Top 5 Facts About Zosia Mamet Husband: Know Their Love Story.
3. Jake Delhomme Wife is a Parent to Two Lovely Daughters
Jake Delhomme and his wife Keri have two children together, named Lauren Delhomme and Lindsey Delhomme. Their daughter, Lauren, studies at the University of Louisiana at Lafayette. Looking at her social media, it seems that Lauren is in a relationship with Cauy House, owner and CEO at H Brand Land Management.
Meanwhile, Lindsey is a high school student. Jake and his wife, Keri, reside in Breaux Bridge, Louisiana, with their two daughters. Along with his brother and father, Jake currently spends his retirement from the NFL raising and training thoroughbred racehorses.
2. A Multimillionaire Husband
When Delhomme set a record in the Super Bowl XXXVIII, Delhomme's wife, Keri, and their 13-month-old daughter, Lauren Delhomme, were already back in Breaux Bridge, Louisiana. From 2003 until 2009, he played, showing exceptional skills on the ground, even leading the team to their first Super Bowl appearance in 2003. Appearing seven seasons with the Panthers, Jake Delhomme's total career earnings were $42.3 million, including bonuses and additional paychecks, along with impressive career stats.
After the terrific 2003 Super Bowl season, the Carolina Panthers rewarded quarterback Jake Delhomme by offering him a five-year, $38 million contract extension that included a $12 million signing bonus in June 2004. After playing for 14 seasons, the NFL quarterback Jack Delhomme's fortune was reported at $63,474,061.
1. Investment With Husband
From his modest beginning to the superstardom, Jake Delhomme's net worth began to grow at a staggering pace. As per sources, his net worth is estimated at around $20 million. Together with his wife, Keri, Jake invested in multiple brands.
After his tenure with the Panthers, Delhomme played for the Cleveland Browns and Houston Texans before retiring in 2012. He invested in the restaurant industry, opening up multiple restaurants, including Don's Seafood & Steakhouse in Lafayette, Louisiana, which became a local favorite.
References
Did you notice an error ?
Please help us make corrections by submitting a suggestion. Your help is greatly appreciated!