Net Worth
5 Sources of Footballer Jesse Lingard Net Worth: Deals, Investments, And What?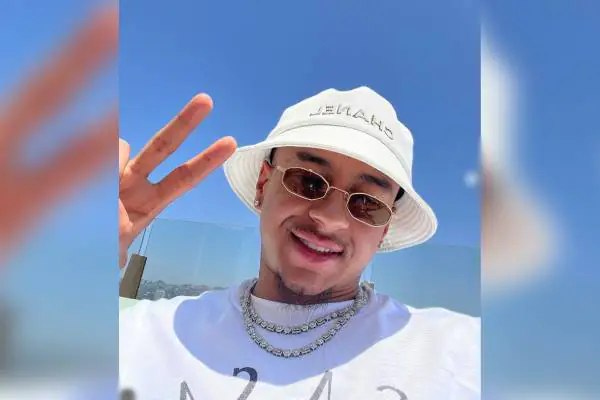 Jesse Lingard Net Worth. Image Credit: Instagram.
Jesse Lingard is an English professional football player who has played for famous English clubs such as Manchester United and West Ham United. Born in Warrington, Cheshire, he began his youth career at Fletcher Moss Rangers. The star player plays as an attacking midfielder and winger and has represented his country at the grandest stage in the world of football, The FIFA World Cup.
In this article, we are going to discuss the professional life and finances of this English footballer and deduce his earnings over the years. So, if you are a football fan, keep reading until the end to find out five sources of footballer Jesse Lingard net worth. So, let's find out what made him one of the highest-paid footballers in the English Premier League.
5. Playing Professional Football Made Him Rich
Professional football players are among the wealthiest athletes in the world. For instance, the big guys of football, Lionel Messi and Cristiano Ronaldo, have a net worth of over $500 million. So, being a footballer himself, Lingard has also made a significant amount of money over the years.
Jesse began his senior journey with Manchester United in 2011 and played for the team for more than ten years. He appeared in 149 matches wearing the red jersey and scored 20 goals for the team. Similarly, talking about his international career, he appeared in 46 matches for the England National Team and scored eight goals.
Below is the list of football clubs Jesse has played for over the years.
| | |
| --- | --- |
| Year | Club |
| 2011-2022 | Manchester United |
| 2012-2013 | Leicester City (Loan) |
| 2013-2014 | Birmingham City (Loan) |
| 2014 | Brighton & Hove Albion (Loan) |
| 2015 | Derby County (Loan) |
| 2021 | West Ham United (Loan) |
| 2022-2023 | Nottingham Forest |
Furthermore, the English player has won prestigious championships in the football world, such as the UEFA Europa League, FA Cup, FA Community Shield, and EFL Cup. He is just one of three players who have scored in each of the finals of the mentioned championships.
Jessi Lingard net worth must have been highly influenced by the tournament wins and impeccable career record. As a player, he has done justice to every club he has ever played for.
4. Salary and Contracts: Boon to the Player's Wealth
Every athlete in the world is highly dependent on their salaries and contracts to earn a sizable income. Jesse is no exception when it comes to that. He has been the recipient of multi-million dollar deals from each club he has been a part of.
Having said that, Jesse played the 2022-2023 English Premier League for Nottingham Forest. He went on a one-year contract after Manchester United released him at the end of the 2021-2022 season. He received a massive contract of $12.5 million per year from Forest, which tucked around $240,000 into Jesse Lingard's bank account weekly.
Below is the list of annual salaries received by the English national, Jesse Lingard.
| | |
| --- | --- |
| Year | Salary |
| 2017/2018 | $4.7 million |
| 2018/2019 | $4.7 million |
| 2019/2020 | $4.7 million |
| 2020/2021 | $4.7 million |
| 2021/2022 | $4.7 million |
| 2022/2023 | $12.5 million |
Table Source: Spotrac
Before his release, the Red Devils were paying him a yearly salary of $4.7 million. Jesse Lingard net worth boosted significantly after joining Nottingham Forest, as he received nearly three times what he was getting at Manchester.
3. Brand Endorsement Enhances His Fortune Even More
Brand endorsements play a huge role in enhancing a player's wealth even more. Apart from salaries and contracts, a football player's income is highly dependent on sponsorship deals from different brands.
Jesse has received a sponsorship deal from one of the most prominent sportswear brands in the world, Adidas. The exact amount of his sponsorship deal is undisclosed, but he must have received a decent amount depending on the value of the brand.
During the 2018 World Cup, the British midfielder marketed the NEMEZIZ line. Additionally, Right Guard, a deodorant company, and Storelli Sports, a sportswear business, are also affiliated with Lingard. All of these brand deals improved Jesse Lingard's net worth even more.
ALSO READ: Everything You Need To Know About Ella Emhoff Boyfriend: Who is He And What Does He Do?
2. Business Ventures: Outside the Field Earnings
The English footballer entered the world of business when he launched his own fashion brand, JLINGZ, in 2018. The clothing brand offers multiple products, such as hoodies, t-shirts, caps, and other accessories.
Similarly, Jesse is also the owner of the JLingz Esports team. It was founded by the player in 2021 and has been involved with the team ever since the launch day. The player must be making a decent amount of money being the owner of an esports team.
View this post on Instagram
Apart from that, Jesse also entered the restaurant business with a Jamaican restaurant called Jerk Junction. It has branches in Chorlton, Altrincham, and Media City and is opening soon in Wilmslow. He is bathing in success not only in football but also outside the field.
Similarly, you might be interested in Brecken Merrill Earnings.
1. Explore Jesse Lingard Net Worth – How Rich is He?
Being a football player, Lingard has collected a massive amount of money over the years. According to various sources, Jesse has a staggering net worth of $8 million.
With such a successful career over the years, the British footballer is entitled to his multi-million dollar wealth. Domestically and internationally, he has found success everywhere. From the Europa League to representing England at the 2018 FIFA World Cup. His records are enough to generate a spark among his fans.
Thanks to such a huge bank balance, Jesse is living a millionaire's lifestyle in England. He has invested in luxurious cars such as Bentley Continental GT, Lamborghini Urus, and Mercedes Benz AMG G63 S Coupe. We wish him all the best in his upcoming matches and hope to see him shine on the football field for a long time.
FAQs
Q: Is Jesse Lingard married?
A: No, Jesse Lingard is unmarried and single.
Q: Does Jesse Lingard have children?
A: Yes, Jesse has one daughter named Hope Lingard with his former girlfriend Rebecca Halliday.
Q: Is Jesse Lingard related to Gabby George?
A: Jesse and England women's international footballer Gabby George are cousins.
Q: What is Jesse Lingard's net worth?
A: Jessi Lingard has a net worth of $8 million.
Q: What is Jesse Lingard's current club?
A: Jesse was released by Nottingham Forrest at the end of the 2022-2023 season, and he has not signed a new deal with any club.
Q: How tall is Jesse Lingard?
A: Jesse is 5 feet 9 inches tall.
Q: What is Jesse Lingard's playing position?
A: Jess is an attacking midfielder and winger.
Q: When was Jesse Lingard born?
A: Jesse Lingard was born on 15 December 1992.
Q: What is Jesse Lingard's full name?
A: Jesse Lingard's full name is Jesse Ellis Lingard.
Did you notice an error ?
Please help us make corrections by submitting a suggestion. Your help is greatly appreciated!