Net Worth
Discover Yann Ehrlacher Net Worth: How Rich Is He?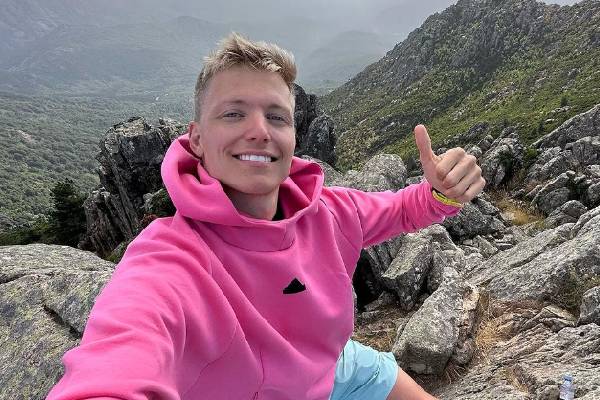 Yann Ehrlacher Net Worth. Image Credit: Instagram.
The high-octane game of motorsport has produced some of the best racing drivers in history. Today, however, the new generation is slowly taking over the legends of the game.
The name Yann Ehrlacher has been echoing in every motorsport fanatic's ears for some time now, and is transforming into one of the best newcomers the racing world has ever seen. His records and championship wins are a testament to those who think that age restricts you from gaining the spotlight.
Today, we are going to take a closer look at the professional life of this fantastic racer and find out how much he has earned over the years as a professional racer. Therefore, racing fans, keep calm and follow us as we answer the frequently asked question: What is Yann Ehrlacher net worth?
A Brief Overview of the Motorsport Racer
Yann Ehrlacher was born on June 4, 1996, in Mulhouse, France, to Yves Ehrlacher and Cathy Muller. His father is a former footballer who was active as a midfielder from 1973 to 1987. Similarly, Cathy is a former racing driver.
Similarly, Ehrlacher's uncle, Yvan Muller, is a French auto racing driver who has won World Touring Car Champion four times. Thus, Yann grew up in a sports household, which sparked his interest in racing.
He also has a younger sister named Julie Ehrlacher.
Professional Racing – Primary Source of Income
After getting motivated and inspired by his uncle, Yvan, the French racer began his professional journey in 2013 and participated in the Volkswagen Scirocco R-Cup. He has not mentioned the name of the team he was part of; however, he collected 123 points and claimed the 14th position.
View this post on Instagram
Similarly, a year later, Yann improved his form and placed 8th in the table, earning 209 points in the ten races he participated in. His year of glory came in 2015 when he signed with his uncle's racing team, Yvan Muller Racing, and won his first championship at the 2015 Championnat de France de Supertourisme.
Below are the stats of the French driver as of November 2023.
| | |
| --- | --- |
| Races Started | 239 |
| Races Entered | 240 |
| Wins | 30 |
| Podiums | 69 |
| Pole Positions | 18 |
| Fastest Laps | 45 |
| Race Win Percentage | 12.6% |
| Podium Percentage | 28.9% |
Table Source: DriverDb
Further, in 2017, Ehrlacher made his World Tour Car Championship debut, representing RC Motorsport, and was successful in attaining 10th position in his first season. He has been a regular of the championship since 2017 and, in 2020, claimed his first-ever World Touring Car Cup with Cyan Racing Lynk & Co. He was the youngest ever to win the tournament. Yann Ehrlacher net worth began to grow even more after this astounding victory.
On a similar note, the racing driver successfully defended his championship at the 2021 World Touring Car Cup and became the champion two years in a row. Yann Ehrlacher's career earnings also must have significantly improved after back-to-back championship wins.
ALSO READ: How Much is Pro Golfer Atthaya Thitikul Net Worth?
Brand Endorsement Improves His Wealth Even More
Being a champion racer comes with the privileges of multiple sponsorships and endorsements. Yann has been the recipient of various endorsement deals, which are one of the catalysts in enhancing his personal fortune to a significant height.
First and foremost, the French racing sensation has signed a deal with a tool manufacturer named KS Tools. Similarly, his other sponsorship contract includes the French lubricant giant Motul. He must be earning a decent amount of money from these endorsement deals, directly influencing Yann Ehrlacher net worth.
Further, Dupesssey & Co, FJORK Merino, and Sofitex are some of Yann's other sponsors, which tucks some extra chunks of cash into Ehrlacher's bank account.
Similarly, you might be interested in reading about Lala Sloatman's Daughter and her life.
Discover Yann Ehrlacher Net Worth?
Multiple sources claim that the French racer has a net worth of over $1 million. However, this report has never been verified, as Yann Ehrlacher's wealth has never been published officially. Therefore, as of November 2023, the Frenchman's personal fortune is undisclosed.
Still, Yann must have accumulated a significant amount of money over the years as a two-time World Touring Champion. Similarly, his 12.6% and 28.9% race win percentage and podium percentage show his talent and skills behind the wheel.
Thus, we are sure that Yann Ehrlacher's fortune must be in decent numbers, but we would have to wait until the racer or his representatives make his bank balance public. Until then, we wish him all the best in his upcoming matches and hope that he continues winning tournaments in the future as well.
FAQs
Q: What is Yann Ehrlacher's nationality?
A: Yann Ehrlacher is a French national.
Q: When was Yann Ehrlacher born?
A: Yann was born on June 4, 1996.
Q: Who are Yann Ehrlacher's parents
A: Ehrlacher was born to Yves Ehrlacher and Cathy Muller.
Q: Is Yann Ehrlacher related to Yvan Muller?
A: Yes, Yvan is the maternal uncle of Yann.
Q: When did Yann Ehrlacher make his World Touring Car Championship debut?
A: The French driver made his World Touring Car Championship debut in 2017.
Q: What is Yann Ehrlacher's current team?
A: Yann represents Cyan Performance Lynk & Co in the World Touring Car Cup.
Q: Who is Yann Ehrlacher's girlfriend?
A: Ehrlacher is currently single.
Did you notice an error ?
Please help us make corrections by submitting a suggestion. Your help is greatly appreciated!