Net Worth
Revealing Jyaire Hill Net Worth From His Athletic Career: Sponsors, NIL and More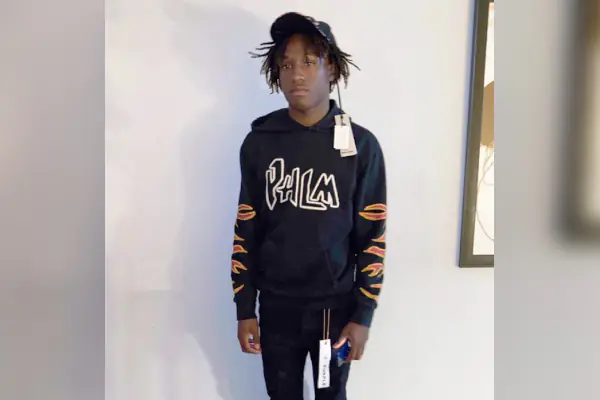 Jyaire Hill Net Worth. Image Credit: Facebook.
While the news of top players' fortune and earnings makes headlines, most of us are quite under the rock regarding newcomers' contracts. But today, we will be looking at one of the top prospects, Jyaire Hill, who has been making waves in college football.
Hill currently represents the University of Michigan, playing for their team, the Michigan Wolverines, in college football. The recruit on the rise, Jyaire Hill net worth is on the verge of building up higher numbers. With each year passing by, the former high school star footballer has shown immense potential as a future star NFL player.
Let's break down the numbers of this rising young athlete who is already a star at the NCAA Division I Football Bowl Subdivision level. Michigan's best defensive back has got it all: the desirable physical ability, athleticism, and versatility technique.
Get to Know Jyaire Hill
Jyaire Hill was born on August 31, 2005, in Kankakee, Illinois, to parents Joeron Hill Sr. and Kanesha Hill. A defensive cornerback from Illinois, Jyaire achieved career highs in tackles, solos, assists, and total field goals.
Hill, a part of a Class 5A Illinois state runner-up team, went 14-1 his junior season. While attending the Kankakee High School, Jyaire led the track and field program to its first-ever state championship in spring 2022.
In 2023, Jyaire was named Defensive Freshman of the Week. Also, he earned a 247Sports Composite ranking of four stars and was named a four-star prospect by ESPN.
The Kankakee defensive back and one of the top recruits in the state announced his commitment to Michigan live from his high school.
Joining the Michigan Wolverines
A four-star cornerback, Jyaire Hill was a multi-sport athlete in high school. He chose the Michigan Wolverines after former Illinois defensive coordinator Ryan Walters left for the head coaching job at Purdue.
A stand-out defensive back, Jyaire played a vital role in the start of the 2023 campaign. On September 2, 2023, Hill, along with Ja'Den McBurrows and Amorion Walker, showed great potential in the match against East Carolina.
As per reports, the Wolverines spent over $2.2 million on their athletes in 2022. The amount was nearly a million more than the team's average $1.3 million from 2017-2022. Since August 2016, Michigan University has effectively been sponsored by Nike with an 11-year contract of up to $173 million.
Sponsors, NIL, and Merch
The top NFL players get sponsorships and brand deals with top companies, but collegiate rosters depend on their team's paychecks. Besides the weekly compensation, the newcomers rely on the earnings of their NIL, which helps them to make a decent amount from their name, image, and likeness. From July 1, 2021, the NCAA approved the NIL policy to monetize their NIL.
Looking at his NIL valuation, it seems that Jyaire Hill has made around $113,000 yearly from his name, images, and likeness. Meanwhile, Hill's college football NIL rank is 790. Apart from that, the young footballer is trying his hands on business as well.
| | |
| --- | --- |
| Products | Price |
| JYAIRE HILL "SIGNATURE" HOODIE | $39.99 |
| JYAIRE HILL"SIGNATURE" SWEATSHIRT | $32.99 |
| JYAIRE HILL "SIGNATURE" LONG SLEEVE TEE | $29.99 |
| JYAIRE HILL "SIGNATURE" T-SHIRT | $24.99 |
| JYAIRE HILL "SIGNATURE" YOUTH T-SHIRT | $22.99 |
| JYAIRE HILL "SIGNATURE" IPHONE CASE | $17.99 |
Table Source: fanarch
Jyaire Hill has his own line of products, which he proudly lists on Fan Arch. After partnering with the brand, the college star might have definitely made something decent. Make sure to check out his products.
ALSO READ: Jake Delhomme Biography: Former NFL Quarterback
Jyaire Hill Net Worth
For those who don't know, the skill level required for cornerback is extremely crucial. With such a pivotal role inside the field, Jyaire Hill net worth might touch sky-high. However, his earnings at the moment vary widely due to changes in the salary cap, contracts, and other factors.
After the NFL Players Association negotiated a new Collective Bargaining Agreement (CBA) in 2017, the number has been set to increase over time. Meanwhile, quarterbacks are the highest-paid members of a team who typically earn multi-year contracts for millions of dollars a year.
For instance, if football and basketball players at schools are able to negotiate a collective bargaining agreement, the average salary for football players would be $360,000, while the average basketball salary would be $500,000. Therefore, Jyaire Hill might be receiving a hefty salary from his college football career.
So you know that the NFL players in 2021 received a minimum salary of $660,000. The amount rose to $705,000 in 2022, and they can make more money from sponsorships and deals. Likewise, the 2022 data showed that quarterbacks made an average of over $7 million, while wide receivers made around $2.8 million.
While we know how much top NFL players earn from their professional football career, we can get some idea of collegiate athletes' earnings. In conclusion, Jyaire Hill's wealth might increase in a rapid movement. We wish him all the best.
FAQS
Q: What is Jyaire Hill's net worth?
A: The college football star Jyaire Hill's net worth might be in six figures.
Q: What position does Jyaire Hill play in college football?
A: The athlete plays as a defense back for the Michigan Wolverines.
Q: How much is Jyaire Hill's NIL evaluation?
A: Jyaire Hill's NIL evaluation is over $113,000.
Q: Does Jyaire Hill have a girlfriend?
A: Jyaire has kept his relationship status low-key.
Did you notice an error ?
Please help us make corrections by submitting a suggestion. Your help is greatly appreciated!