Top Lists
Revealing 5 Interesting Facts About Omar Courtz: An Emerging Puerto Rican Musician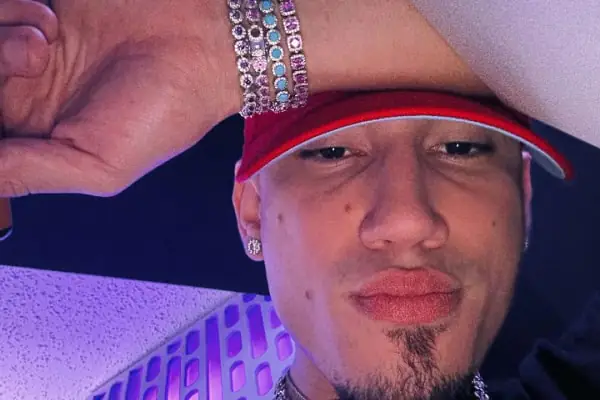 Omar Courtz. Image Credit: Instagram.
Hailing out of Carolina, Puerto Rico, Omar Courtz is one of the hottest upcoming artists in Reggaeton and Trap's realm of music. His ability to blend distinctive genres of music to create his unique sound has allowed him to secure collaboration with top dogs of the music industry, Lil Wayne, Wiz Khalifa, Tyga, and Daddy Yankee.
However, Omar Courtz's breakthroughs came via his hit records like Paola "Asesinos," LOS DUEÑOS DE LA CALLE, Amandita, and Beachy Ft. Daddy Yankee. Undoubtedly, Courtz is one of the most aspiring musicians who will most likely rule the top of the Puerto Rican music industry in the future. Today, we will give you five exciting peek into the life of this young gun from Rico.
5. Made an Album At 10!
Making music at an early age might not be a matter of surprise anymore due to the advancements in music production tools and the increased availability of standard tools. However, designing a whole album at the age of just ten sounds insane.
Although Omar Courtz did not have a refined sound back then, he created a full-fledged album that consisted of 12 full-length songs. A feat that cannot be ignored! If we consider his age at the time of the album's release, he outworked himself, a habit that would soon put him under the likes of Rico music legends years back.
4. Worked As a Shop Attendant
During the early days, the Paola "Asesinos" hit singer used to work as an attendant at a fashion store where he had to host some of his inspiration with whom he would later collaborate. He often saw his biggest inspirations visit and leave the shop. For instance, Anuel A, Ozuna, and Farruko were among the stars in and out of his workplace.
These events inspired Omar to keep putting in the effort and further refine his music at the production level. Later on, when he got famous and had an opportunity to wind up with artists from his store days, he would always share that he used to attend them at the particular store. A true hustle story indeed!
ALSO READ: 5 Unknown Facts About Declan McKenna Girlfriend: The One He Writes Song About
3. Co-sign from Pitbull!
Courtz turned to professional music-making in 2017 while pursuing his degree. During college, he was recruited in track-and-field, where he claims to have understood the value of practice and continuing to get better at things.
Furthermore, Omar mirrored the work ethic from the track field into his music practice. He always found a way to spend time writing, finding new production techniques, and improving his overall musicality.
Half a decade from his hustle days, Courtz is hailed as a great artist even by the industry's big bulls like Bad Bunny. They adore him for his versatility and the 2000s urban-era vibes that nobody else infuses in their music like Courtz.
Eventually, the Amandita singer went on to release his premium four-song EP Invierno, which caught the eye of an industry legend, Pitbull. As a result, he was offered a co-sign from Pitbull, which would ensure him more lucrative facilities and production for his upcoming projects. He is buckling up for the release of his album "LAMUSA," which is expected to drop in late 2023. The album will take Courtz fans through his muses and female inspirations over the years.
2. Is Omar Courtz a Mechanical Engineer?
It may ring a sense of surprise to many, but Omar Courtz was a mechanical engineering student during his college days. In addition to that, he was also a Track-and-Field athlete during his university days. Although the Puerto Rican music sensation has been sharing the spotlight for a brief amount of time now, he has been able to keep most of his college days behind the curtains.
It is unknown whether or not he completed his engineering, but Omar Courtz definitely has engineered his musical career to cement him as one of the brightest young stars of Rico music, spanning Reggaeton, RnB, Trap, and Hip-Hop.
Similarly, you might want to read about the Japanese-American singer Mitski.
1. New Album "
LAMUSA
" 2023!
The Paola "Asesinos" singer is all set to drop his most anticipated Latin album, LAMUSA, in 2023, which features some of the most impactful names from the genre. The album features artists like Daddy Yankee, Yandel, Tainy, and Omar, which has left fans anticipating the album's drop as soon as possible.
The forthcoming album is expected to drop in 2023, with production and distribution rights under Pitbull's Mr. 305 record label. Like all history, the Latin-American music industry has a lot of legacy behind it. Omar Courtz might be the one to inherit the torch to the next generation of Latino musicians and artists.
Did you notice an error ?
Please help us make corrections by submitting a suggestion. Your help is greatly appreciated!