Business
Kimbal Musk Biography: Chef, Entrepreneur, And Elon Musk's Brother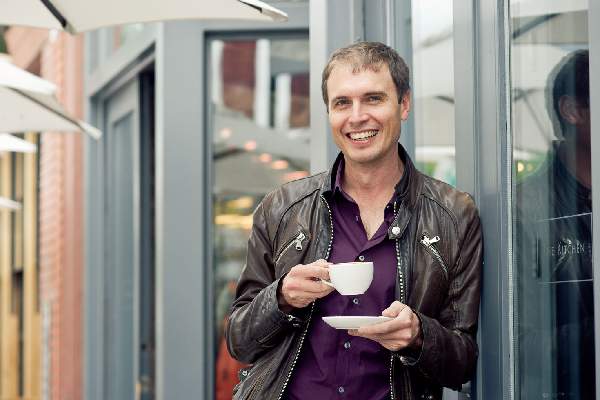 Kimbal Musk Biography. Image Credit: Wikimedia Commons.
Full Name

Kimbal James Musk

Age

51 yrs

Birth Date

September 20, 1972

Country

South Africa

Relationship Status

Married

Spouse

Christiana Wyly ​(m. 2018)

Nationality

South African

Profession

Entrepreneur, Chef, Restaurater

Children

Luca, August, Stella Musk

Awards and honors

2018 Global Social Entrepreneur of the Year

Education

Business, Queen's University

Net Worth

$752 million

Height

6 feet 3 inch
"It's only a risk if you think there's a chance of failure." South African entrepreneur Kimbal Musk could have made billions like his older brother Elon Musk, but he later became a chef and restaurateur. Despite sharing the same entrepreneurial drive and innovative spirit, Kimbal has focused on carving his own path in the industry of food, sustainability, and community building.
While sharing a visionary spirit with his brother, Kimbal has carved his own unique path in innovation, community, and a profound dedication to creating a more sustainable and connected world. Today, we present you Kimbal Musk biography, the sales mastermind behind the popular venture, Zip2 and Paypal.
Kimbal Musk sits on his brother's business ventures, Tesla and SpaceX, but the second of three kids, Kimbal is a millionaire in his own right. His journey from having a few thousand dollars to millions is a testament to the fact that when fueled by authentic passion, forging a unique path becomes the true measure of success.
Born To a Dietician Mother And Engineer Father
Pride, joy, and the perfect child, that's what Kimbal Musk's parents thought about him as a child. Growing up in Pretoria, South Africa, Kimbal and his two siblings, Elon and Tosca Musk, had a lot of freedom. But the siblings weren't the three musketeers who did mischief together.
While Kimbal and his sister Tosca were normal, happy kids, Elon was a bit of a bookworm, smartypant, and somewhat a nerdy geek, all those recipes for a disaster. In an interview, their mother, Maye Musk, revealed that Elon often got picked on at school as he was less social and he knew about almost any answer to any topic. And guess what? Nobody likes a know-it-all.
The Musks were born to Maye, a model/dietician, and Errol Musk, an electromechanical engineer, pilot, sailor, and property developer. Looking at the family history, one can assume why all three children are at the top of their game. Similarly, they all are equally accomplished, and each leaves an impact on society.
Success With Zip2: The First Venture That Would Mark The Musks In the Corporate World
From an early age, Elon, Kimbal, and their cousins were always finding ways to make money. Elon, being a computer geek, began walking on an entrepreneurial path after selling his first computer game for $500 at age 12. Following the hard-working path, the brothers have been involved in several entrepreneurial endeavors, including their first venture co-founding Zip2, a company that provided business directories and maps for newspapers. The company was eventually sold for $307 million in 1999, contributing to the brother's initial financial success.
After selling Zip2, Kimbal invested in a number of young software and technology companies. Similarly, he was an early investor in his brother's business venture, X.com, an online financial services and email payments company. After a while, X.com merged with PayPal, and another giant company, eBay, acquired it in October 2002 for $1.5 billion in stock. The same year, Elon founded SpaceX, a spaceflight services company with $100 million he made from PayPal. Meanwhile, his brother also took home a desirable eight-figure paycheck.
Kimbal sits on the Tesla and SpaceX chair of the board. Well, Elon and Kimbal aren't the only entrepreneurs in the Musk family. Their sister Tosca Musk co-founded a streaming platform called Passionflix, which especially focuses on women's passion and pleasure.
ALSO READ: Tony Ressler Biography: Journey of a Visionary Investor and Business Titan
There's KFC, And There's TKC, The Kitchen Community: As A Restaurateur
Outside the electric giant, Tesla, Kimbal is a restaurateur and an active investor in the food space. In 2004, Kimbal opened The Kitchen, a community bistro in Colorado with Jen Lewin and Hugo Matheson. The Kitchen operates three farm-to-table restaurant chains across the country. Further, The Kitchen has been named one of America's Top Restaurants by numerous food and dining magazines and media outlets, including Zagat's, Gourmet, OpenTable, and the James Beard Foundation.
Kimbal co-founded an urban farming startup company called Square Roots in 2016. Further, he has invested in a food subscription service called Everytable and lab-grown meat company Upside Foods, among other start-up ventures. Similarly, Elon Musk's younger brother started Big Green, a non-profit that creates local gardens at schools and aims to teach students about balanced nutrition, proper health, and food literacy.
There's no comparison between KFC's founder, the late Colonel Sanders, and Kimbal Musk. While KFC is one of the world's most valuable brands, TKC (The Kitchen Community) is a non-profit organization whose vision is to change the food culture in the United States.
The TKC has expanded into a new national nonprofit, Big Green, to build hundreds of outdoor Learning Garden classrooms across America. Learning Gardens teaches children an understanding of healthy food and eating and garden skills through experimental learning and garden-based education that tie into existing school curricula, including math, science, and literacy.
Similarly, you would also like to learn about another billionaire businessman, David Baszucki, CEO of Roblox.
The Chef Igniting Emotions With His Culinary Ecstasy
While Elon Musk wants to establish a civilization on Mars, Kimbal wants to improve life on Earth's ground. The co-founder of The Kitchen restaurant group is on a mission to make sure everyone has access to real food. As a result, his venture receives contributions from owners and customers only. For information, Forbes estimates Kimbal Musk net worth was $752 million in 2023.
The trained chef says food is his passion and claims his initiative stimulates the American farming industry with millions of dollars annually. Similarly, he started Square Roots Urban Growers indoor farming in 2016. Previously, Kimbal served as the CEO of OneRiot, an advertising network, from 2006 until 2011. Further, Walmart-Labs acquired OneRiot for an undisclosed price in late 2011.
For his contribution and work spirit, Kimbal Musk received a Global Social Entrepreneur of the Year in 2018 from the World Economic Forum. Meanwhile, his non-profit organization, Big Green, is a decentralized autonomous organization built on the Ethereum blockchain, which gives members an individual vote on decisions. The cryptocurrency collective reaches 125,000 students in underserved communities every day, encouraging them to become real food farmers through his Learning Garden.
A Look Into Kimbal Musk's Married Life
Kimbal Musk's wife, Christiana Wyly, is an environmental activist whom he married in April 2018. The couple further celebrated their second wedding ceremony in July. Kimbal and Chrisitan married in a lavish ceremony at the Greco-Roman ruins near Girona, and actress Salma Hayek was on the guest list.
For the celebrations, the South African eco-farmer wore his Western item with a cream two-piece suit and a pink button-hole. Christiana, his bride, looked stunning in a cream bridal gown with an embellished bodice and tulle skirt. A large group of gorgeous flower girls, one of whom was walking a dog, were present with the newlyweds.
They were all wearing flower garlands and cream dresses with puffy sleeves. Christiana also seems to have decided against tradition by choosing just two bridesmaids and having them wear the same color as her. Kimbal and Christiana, the daughter of millionaire Sam Wyly, were legally married on April 7, and the celebration took place on Saturday with some 300 people.
Investments in Technology And Energy: Entrepreneurial Ventures
It's a little cliche, but it's true: America is the land of opportunity. After coming to the U.S., Kimbal and Elon's fortune saw a new direction. While they were struggling to sell their first venture, Zip2, Kimbal Musk's sales strategy came in handy while his brother was the brains. Kimbal graduated with a degree in business from Queen's University in 1995. Since their first partnership, the trained professional chef has been giving his full support to his brother's ventures, although he has his own business endeavors.
From co-founding to investing in several companies, a series of stakes, bonds, and percentage shares contributed to Kimbal Musk's huge fortune. Both Elon and Kimbal were early investors in Tesla, and Kimbal has been on the board since 2004 with a 0.04% stake. Similarly, he has also been on the board of SpaceX since 2003, owning lucrative stakes, and is on the board of the Mexican fast-food chain restaurant Chipotle, where he owned about $2 million worth of stock and served as its director.
Kimbal Musk's early success with Zip2 allowed him to invest in other technology ventures. He has invested in and been associated with companies like PayPal and Tesla, both of which have been successful in their respective industries. Therefore, a collection of restaurants, stocks, and other business ventures contributes to Kimbal Musk's staggering amount of earnings.
References
Did you notice an error ?
Please help us make corrections by submitting a suggestion. Your help is greatly appreciated!