Celebrities
Harry Lawtey Biography: From Early Beginnings To Rising Stardom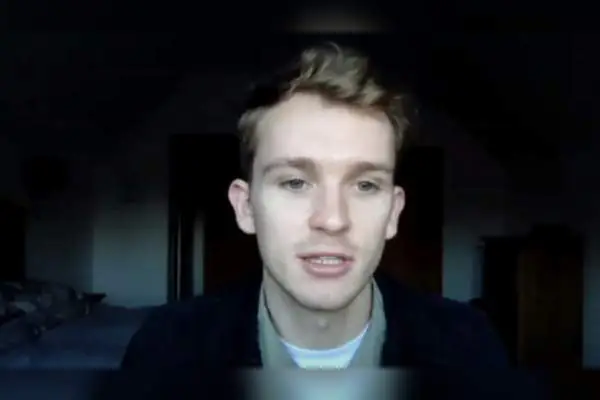 Harry Lawtey Biography. Image Credit: Social Media.
Full Name

Harry James C. Lawtey

Age

27 yrs

Birth Date

October 26, 1996

Country

England

Relationship Status

Not Confirmed

Nationality

English

Ethnicity

White

Profession

Actor

Education

Drama Centre London

Height

6 feet 2 inch
As the saying goes, "Perseverance is not a long race; it is a series of short races." Harry Lawtey is one such rising actor who is not afraid to try new things as he went through a lot of struggles for years, and finally, that hard work paid off. Lawtey is an English actor best known for his role as Robert Spearing in the HBO series Industry.
Since 2020, Harry Lawtey's impressive acting in the HBO drama series Industry has stunned audiences and critics alike. Let's know more about Harry Lawtey biography in complete detail.
If you love binge-watching TV series and drama shows, then you might have seen Harry's acting once in a while. The young English actor amazed everyone with his captivating performances in movies like City of Tiny Lights and The Pale Blue Eye.
Early Life And Acting
Harry James C. Lawtey was born on October 26, 1996, in Oxford, England. His father, Sam Lawtey, is an aircraft engineer and was stationed at the Royal Air Force before being moved to Brize Norton in Oxfordshire. The details about his mother are not known.
When he was four, Harry, along with his brother George Lawtey, grew up in Cyprus after moving there with the family when he was four. George works as a performance analyst at Bristol City Football Club. As most of the men in the Lawtey family were either military or in higher government positions, Harry and his brother halted a run of military men in the family.
Like most people, Harry was taking part in productions at school in pantomimes. He used to do pantomimes and felt good and enjoyed it. After that, things began to escalate, and before he even realized it, Lawtey was treating it seriously. Also, he completed his A levels at Hurtwood House in 2015.
Harry studied acting and graduated from the Drama Center London (which he calls a torture center) in 2018. So that you know, the Drama Center has had a list of talented actors like Tom Hardy and Michael Fassbender.
ALSO READ: Gulliver McGrath Biography: A Promising Actor On The Rise
Landing A Major Role
It was just two years after Harry's graduation, he was taken almost directly from drama school for HBO's Industry. Likewise, the character of 'Robert Spearing' in the show went on to become one of his major roles to date. Initially, he actually had a slight interest in becoming a journalist and was tempted to go to university instead of drama school. However, Harry ended up going down the opposite path.
After seeing his performance, one can say that Lawtey is an actor who is willing to step outside of their comfort zone and is not afraid to take risks and try new things, even if they are not sure if he will be successful. He is an individual who constantly challenges himself and grows in his career.
Rising British Star Harry Lawtey
Before acting, Harry played music as a busker in London. Before Industry, Harry appeared in Netflix's The Letter for the King, ITV's Marcella, and the film City of Tiny Lights. Do you know he was also the star of a Burberry campaign and of a Sam Smith music video, Too Good at Goodbyes? Take a look at some of his filmography in which Lawtey delivered the finest acting of his career.
| | |
| --- | --- |
| Year | Movies |
| 2016 | City of Tiny Lights |
| 2021 | Benediction |
| 2022 | The Pale Blue Eye |
Table Source: Rotten Tomatoes
After the show Industry aired on television, Harry's fame was propelled to a certain height where the entertainment officials began recognizing his name. The show's writers, Konrad Kay & Mickey Down, are former bankers turned writers who praised Lawtey's performance. The series is about the corrupt inner workings of finance. Further, Harry acted in the 2022 film The Pale Blue Eye, starring Christian Bale. The film depicts a detective who investigates a series of murders.
Similarly, you might want to read about a rising talent, Dylan Kingwell Biography.
Harry Lawtey's Net Worth
The salary of a TV actor can vary depending on a number of factors, including their experience, popularity, and the show they are on. However, some of the highest-paid TV actors in the world can earn millions of dollars per episode. For example, Jennifer Aniston and Reese Witherspoon reportedly earned $20 million per episode for their roles in the Apple TV+ series The Morning Show.
The salary of a TV actor is typically negotiated between the actor's agent and the show's producers. The factors that are considered when negotiating salary include the actor's experience, the show's popularity, and the role's size. Actors who are more experienced and who have starred in popular shows are typically able to command higher salaries. The size of the role also plays a role in salary negotiations. Actors with larger roles in a show are typically paid more than actors with smaller roles.
Although not much is known about the young actor, we are confident Harry will be a household name in the near future. With the caliber of performances Harry is providing, it's only a matter of time before he receives the fame he deserves. When that happens, Harry Lawtey biography will add more chapters. Visit us soon, and we will update you guys on any new developments in the actor's life.
References
Did you notice an error ?
Please help us make corrections by submitting a suggestion. Your help is greatly appreciated!