Celebrities
Belissa Escobedo Biography: A Glance into the Life of an Acclaimed Actress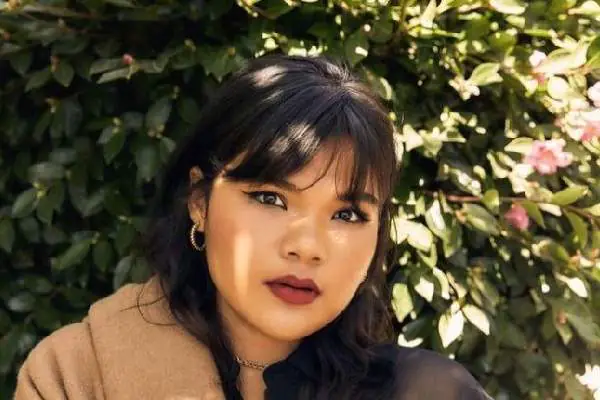 Belissa Escobedo Biography. Image Credit: Instagram.
Full Name

Belissa Escobedo

Age

25 yrs

Birth Date

September 16, 1998

Country

America

Relationship Status

Not Confirmed

Nationality

American

Ethnicity

Hispanic

Profession

Actress

Education

Los Angeles County High School for the Arts

Height

5 feet 5 inch
Hola, senoras y senores! From Mayas and Mariachis to Tamales and Tacos, the Mexican heritage is probably one of the most fascinating cultures in the world. And it's amazing how young people are preserving their unique traditions through their talent and passion. Actress Belissa Escobedo is among those young individuals who have been making waves in the world.
While we go through Belissa Escobedo biography in detail, we will further learn about the actress's journey in contributing to both the entertainment world and her Latino culture. Best known for her performances in movies such as Hocus Pocus 2, Sex Appeal, and Sid Is Dead, Escobedo impressed everyone with her acting in the 2023 DC superhero movie Blue Beetle, the first live-action film starring a Latino lead.
From doing comedy at a young age to making the whole world laugh, Belissa Escobedo has come a long way to mark her name as one of the best Latino female entertainers. Without any delay, let's jump right into the article and become familiar with the actress's effort to enrich her native heritage.
Born Into a Supportive Family: Grew Up Embodying Rich Traditions
Coming from a family who hailed from the state, having a rich culture and art community, it was evident that Belissa Escobedo naturally had a talent for performing arts. Born on September 16, 1998, in Los Angeles, California, USA, Belissa grew up embracing her native culture with her Hispanic family as she belongs to a Latino ethnic background.
Belissa's grandparents are from Mazatlan, Sinaloa, Mexico, while her father, Efrain Escobedo, born in California, is the board chair of the Hispanics in Philanthropy and serves as the President and CEO of the Center for Nonprofit Management based in LA. Moreover, Belissa has a stepmother named Christina Bayless.
While studying at Hillview Middle School, California, Belissa used to write comedy blogs, and she loved watching movies and was an avid fan of Twilight films. From a young age, she picked up comedy and wanted to do shows in her adult years. Well, her aspirations surely came true in a big way.
In September 2013, Belissa celebrated her Fiesta Quinceanera (or Fiesta Rosa), a famous catholic Latin American celebration where teenagers celebrate their 15th birthday. Similarly, each family member supported her career choice to join the Hollywood industry. Therefore, Escobedo began her professional career, but the initial years were marked by a few obstacles.
ALSO READ: Zosia Mamet Biography: An American Actress and Musician.
Early Years of Theater: Dropped The College, Went Back to Her Roots
After Hillview school, Belissa enrolled at the Los Angeles County High School for the Arts as she wanted to become an actress. To further hone her acting skills, she went to New York and joined the New School for Drama. As the colleges in New York are way too expensive, Escobedo dropped out after a year and a half. Meanwhile, she came back to California and joined a local community theater in Boyle Heights, the famous CASA 0101 Theater.
The CASA 0101 is a Latino-driven community theater that is dedicated to providing inspiring theater performances, art exhibits, and educational programs in Boyle Heights, thereby nurturing future storytellers. As part of the theater program, Belissa Escobedo took part in their Chicanas, Cholas, and Chisme's 2020 Theater Festival, which fostered more Latina-driven creative work.
In an interview with her father discussing Latino representation in Hollywood, Belissa said that the reason behind her becoming an actress is related to the roots of her community. Escobedo revealed that she learned a lot about her history and the current happenings through art, the media, and books, so it was important for her to be in those spaces.
Breakthrough Moment in TV
At CASA, Belissa Escobedo appeared in numerous plays, which further sharpened her acting skills. From February to March 2018, she appeared in the short play Girls Misinterpreted. Similarly, she was also a part of CASA's Brown and Out IV, a play festival of ten world premiere short plays celebrating the "LGBTQ+ Lantinxperience" on the stage.
The Hocus Pocus 2 actress studied theater in both New York and Los Angeles for over seven years, starting in 2016 when she appeared in an episode of the television mini-series Meet Me@the Clinic. Two years later, she was one of the performers on ABC Discovers: Los Angeles Talent Showcase in 2018.
After a few years of theater, Belissa's breakthrough moment came in 2020 when she was cast as one of the lead characters, Natalie Garcia, in ABC's romantic comedy-drama series, The Baker and the Beauty. In the show, she appeared in nine episodes along with actors Victor Rasuk, David Del Rio, and Lisa Vidal, among others.
Similarly, you might also want to look at the drama, film, and TV actress Nia Towle's Biography.
Belissa Escobedo Net Worth and Personal Life of a Queer Actress
It's not an easy task to preserve the rich mosaic of Latino culture through television and movies. And being one of the artisans of tradition, people might think Belissa Escobedo net worth might be in the millions. However, that's not the case. Escobedo might have appeared in a few blockbuster movies, but their box-office collections were not as high as people expected. Take, for example, the 2023 superhero movie Blue Beetle, which just collected $114.9 million at the box office.
Belissa is a queer Latina actress who has studied theater in both New York and Los Angeles over the past seven years. On social media, she regularly posts pictures with her girlfriends and families. However, it is not known who Belissa Escobedo's partner is.
Blue Beetle's Star: Representing Latino Culture Through Roles
In 2020, Escobedo appeared as Cari in the science fiction thriller Don't Look Deeper, which was later made into a TV series with the same title and cast, including Helena Howard in the lead. In 2021, she appeared as Shanti in American Horror Stories, a spin-off series of FX Network's horror anthology TV series American Horror Story. Belissa, along with actors Matt Bomer and Paris Jackson, among others, appeared in the first two episodes of the story. In 2021, Escobedo appeared as Amy in the short movie Helping Amy.
In 2022, Belissa appeared as Bianca in Hulu's original movie Sex Appeal, along with Mika Abdalla and Paris Jackson. The same year, she appeared in the fantasy comedy film Hocus Pocus 2, a sequel to the 1993 film Hocus Pocus. In the film, she appeared as Izzy, whose character was the best friend of Becca, portrayed by Whitney Peak in the movie.
Escobedo has also appeared as Luna Peralta in the 2023 American high school movie Sid is Dead, which is one of the New York-based film production company American High's first movies shot in the Syracuse area and released after nearly five years in post-production. In 2023, Belissa got a chance to appear as Milagro Reyes in DC's Blue Beetle, the first live-action Latino superhero movie, along with Latino actors Xolo Mariduena, Bruna Marquezine, George Lopez, etc.
In conclusion, the LA native actress is an individual who reflects Latino culture, and it is a testament to the progress Latinos have long championed. Through Belissa Escobedo biography, we realize that Latino actors and writers contribute so much to the culture. As a result, fans have amplified their work as always.
References
Did you notice an error ?
Please help us make corrections by submitting a suggestion. Your help is greatly appreciated!