People
Ted Harbert Biography: American Broadcasting and Television Executive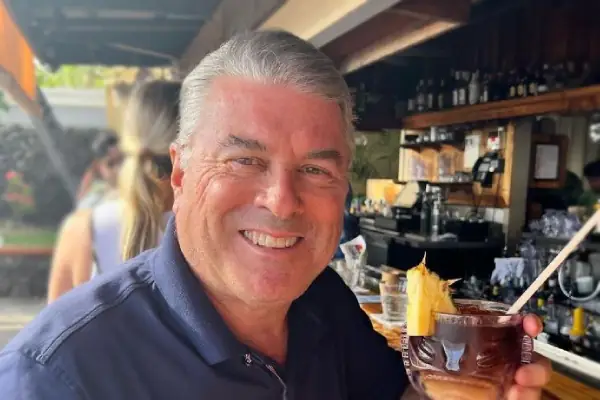 Ted Harbert Biography. Image Credit: Instagram.
Full Name

Edward W. Harbert III

Age

68 yrs

Birth Date

June 15, 1955

Country

America

Relationship Status

Married

Spouse

Lisa Medrano

Nationality

American

Ethnicity

White

Profession

Former Media Executive

Children

2

Awards and honors

2008 Gracie Awards

Education

Boston University School of Communications

Net Worth

$50 million

Height

5 feet 8 inch
This is the story of Ted Harbert, a former media executive who went on to become a media mogul. He has served as the president of ABC Entertainment, the chairman of NBC Broadcasting, and the President/CEO of the Comcast Entertainment Group.
Be with us to learn about Ted Harbert biography, the name which is synonymous with the media and entertainment industry. Know how he rose to prominence and impacted the media world.
Over his four-decade career, the American executive wore many hats. From being a television producer to a high-ranking executive in significant broadcasting companies, Harbert's journey has been nothing short of extraordinary.
Born to a Pioneering Media Executive
Born on June 15, 1955, as Edward W. Harbert III, he grew up in New York, United States. His father, Edward W. Harbert II, was a pioneering television, advertising, and publishing executive. Meanwhile, his mother, Marna Harbert, looked after the family.
One of six children, Ted grew up with four brothers, Michael, Richard, Christopher, and Timothy, and a sister, Sarah Harbert. Destined to have a career in the media industry, Ted grew up immersed in television.
Ted's father, Edward Sr., served as executive producer of the New York Times Magazine Group's NYT Productions. Likewise, he played a significant role in the popularity of late-night shows. For information, he produced several Tonight Shows.
Surrounded by the medium and exposed to the world of showbiz, Harbert strongly desired to work in television. Further, his brother, Christopher, worked as an agent for the Creative Artists Agency (CAA). Similarly, Ted's other siblings worked in the media or the corporate industry.
Academics: Beginning of a Broadcasting Career
At the early age of 11, Ted Harbert knew he wanted to be a media executive. So, after completing high school, he joined Boston University. Ted graduated magna cum laude with a degree in Broadcasting and Film from the Boston University School of Communications.
While at Boston University, Harbert began his broadcasting career at the college radio station. Also, he met and worked alongside his friend, Howard Stern. After graduating, Harbert returned to New York and began working at ABC.
Harbert joined ABC in July 1977 in the feature film division, covered a lot of movie scripts, and did a lot of filing. But before joining ABC, he had gone to NBC Studios for an apprenticeship job but didn't get it. Ted eventually worked his way from a feature film coordinator to the president of ABC Entertainment.
ALSO READ: Fredricka Whitfield Biography: Journey To Being an Influential Journalist.
Building a Reputation: Two Decades at ABC Network
During his tenure at ABC Network, Ted Harbert played a major role in bringing the network to the top. He was closely associated with groundbreaking programs such as The Wonder Years, NYPD Blue, The Practice, and My So-Called Life.
For the first time in 17 years, ABC reached the top in primetime programs, and Harbert led the network in profits for several years. Likewise, he developed a reputation as the top entertainment executive.
Finally, after 20 years, Ted stepped down as ABC Entertainment's chairman in 1977. He subsequently joined the television division of the Dreamworks studio as a producer and worked on comedies, including "Arsenio" and the current "It's Like, You Know."
Similarly, you might want to read about Jim Lampley Net Worth.
Tenure at NBC and E! Networks
In August 1999, Harbert became the president of NBC Studios after joining the network under a four-year deal. He was in charge of all of the operations under the studios, including late-night, daytime, and morning shows.
In 2004, Harbert continued his ascent in the industry by becoming the President of E! Networks. Two years later, he became the CEO and president of Comcast Entertainment Group (CEG), which oversaw E! Entertainment Television, The Style Network, and G4. Under his leadership, Comcast saw substantial growth and expansion.
Following Comcast's acquisition of NBC Universal, Harbert became responsible for the increase in NBC Advertising, the popularity of the NBC-owned TV stations, and special events. Starting in 2013, Harbert played a pivotal role in overseeing The Tonight Show and Late Night. After nearly 17 years, Harbert left NBC Universal in 2016.
Ted Harbert Wife: A Blissful Married Life
Former NBC chairman Ted Harbert is a twice-married man. While there is not enough information about his first marriage, it is known that Ted has two children from his past marriage. Meanwhile, the media executive had two wedding ceremonies with his second wife in the same year.
Ted Harbert married his current wife, Lisa Medrano, on June 11, 2011, at the Peninsula Hotel in New York. The small ceremony took place in front of just 16 guests. So one of Ted's best friends, Jamie Kellner, hosted a ceremony for his friend's second wedding.
Two months after their first nuptial, Ted and Lisa exchanged their wedding vows on August 13, 2011. Kellner himself officiated the wedding that took place at his Montecito home. The 75 guests included former CBS chairman and CEO Les Moonves and Electurs' founder Ben Silverman.
Relationship with Chelsea Handler: Reason For their Break Up
As mentioned earlier, Ted Harbert was in a four-year romantic relationship with Chelsea Handler, a renowned comedian/actress and TV producer/host. Their romance was the hot talk of the town in the media and among the public. But there was a reason why they separated.
Back in June 2023, Handler revealed some secrets about her relationship with the former NBC chairman on Andy Cohen's radio show on SiriusXM. The actress mentioned that she and her ex-boyfriend, Ted Harbert, hooked up with a woman masseuse. This revelation amazed the listeners as they didn't know the exact reason behind their parting ways.
However, Chelsea once again made headlines after appearing on Jimmy Fallon's show in October 2023. The comedian said that she allegedly received a message from Harbert telling her not to speak about their longtime romance publically. Moreover, while talking to Fallon, Chelsea also mentioned that the real reason behind their breakup was that Ted couldn't separate his work from the rest of his life.
How did Ted Harbert Meet his Partner?
After his breakup, Ted met his future spouse, Lisa, in February 2010 while she was working as a senior capital consultant at a company. Soon, the two connected immediately as they shared a common story of previously failed marriages.
Ted Harbert's wife, Lisa, is originally from Houston, Texas, and she graduated with a Bachelor of Science in Healthcare Administration from Texas State University in 1992. Afterward, she worked at St. Joseph Medical Center and later at AIM Management Group. Further, she later became a partner and business development officer at Splash Premium Mixers, a drink company, in 2017.
For information, Lisa herself was a divorcee, and she had kids from her ex-husband. Nevertheless, she and Harbert have been married for over 12 years. The couple are having the best time of their life, and as per reports, they are relocating to Portugal.
Living A Simpler Lifestyle Traveling Around The World
Ted and his longtime partner, Lisa, are avid world travelers. They have visited exotic places such as Nairobi, British Columbia, Tanzania, Israel, and many more countries. Lisa, a two-time cancer survivor, enjoys her life with her husband. Unfortunately, the couple decided not to have children due to Lisa's condition.
Both Ted and Lisa are on the board of directors for Urban Arts Partnership, a non-profit organization in the New York City area. Meanwhile, Harbert also serves on the Hollywood Radio and Television Society board and the executive committee of Boston University's School of Communications.
What is Ted Harbert Net Worth?
After four decades working as a media executive and taking up top positions, Ted Harbert built a fortune for himself. Throughout his career, the Boston alum led several top network stations to its peak. Therefore, it is obvious that he has a massive wealth.
As per reports, Ted Harbert net worth is a staggering $50 million. The average salaries for media executives are almost similar for every giant station, such as NBC, ABC, and Comcast. Therefore, Harbert's annual salary was somewhere between $700,000-$1 million. No wonder his fortune is huge. But you might want to know how Ted Harbert spends his millions.
Like most millionaires, Ted has real estate portfolios, luxurious automobiles, and lucrative stocks and investments. At the moment, Ted and his wife are planning to build their dream home in Portugal.
In 2013, they bought a 3,700-square-foot Manhattan swanky SoHo home for $7.4 million, which consisted of two units in a five-floor boutique building.
| | |
| --- | --- |
| Ted Harbert's Source of Wealth | Amount |
| Salary at ABC Network (1977-1997) | $500,000-$800,000 |
| Salary at NBC Studios (1999-2016) | $700,000-$1 million |
| Salary at Comcast (2004-2016) | $1 million |
| Real Estate Portfolios | $10-$15 million |
In July 2020, they listed their Manhattan condo for $10 million. Ted owns a golf estate in Amenia, New York, which cost him $1.75 million. Besides, he owns several farms and, together with his wife, Harbert, donates to numerous charity functions.
In the end, through Ted Harbert biography, we came to know his contribution to the media, television networks, and pop culture. His sucess is broader as a media mogul, and his name stands at the top among the influential executives.
Did you notice an error ?
Please help us make corrections by submitting a suggestion. Your help is greatly appreciated!