Scientists
David Cheriton Biography: The Stanford Professor Turned Billionaire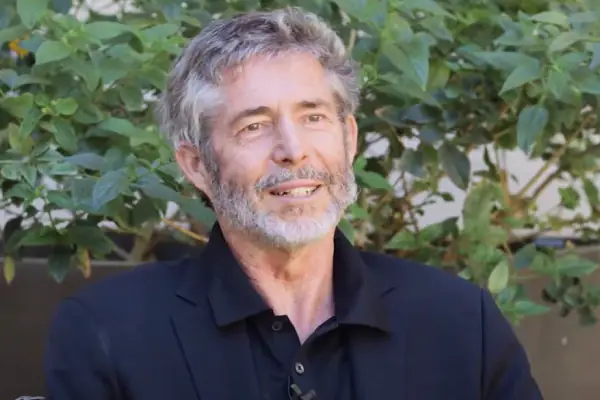 David Cheriton Biography. Image Credit: Social Media.
Full Name

David Ross Cheriton

Age

72 yrs

Birth Date

March 29, 1951

Country

Canada

Relationship Status

Divorced

Spouse

Iris Fraser

Nationality

Canadian

Profession

Scientist, Businessman and Venture Capitalist

Children

4

Awards and honors

2003 SIGCOMM Award

Education

University of Alberta

Net Worth

$11 Billion

Height

6 feet
David Cheriton is a legend whose genius mind has left an everlasting imprint on the worlds of technology and academics. He has illuminated the route forward for generations of young technologists with his unquenchable curiosity and unflinching devotion to invention.
This article delves into David Cheriton Biography, shedding light on his early life, academic achievements, entrepreneurial endeavors, and philanthropic contributions. Cheriton's incredible journey from humble origins to the heart of Silicon Valley demonstrates his steadfast dedication and the transforming impact of his ideas.
No doubt, Cheriton is more than a visionary; he is a source of inspiration, pointing us toward a future in which innovation and charity combine to make the world a better place for all. His initiatives as an entrepreneur have transformed sectors, and his generosity as a philanthropist has opened doors to limitless chances for others.
Early Life and Education
David Ross Cheriton was born on March 29, 1951, in Vancouver, British Columbia, Canada, to parents Ross Cheriton and Edith Muriel Cheriton. He grew up in a modest household, and his parents instilled a strong work ethic and a thirst for knowledge in him from a young age.
Cheriton's early education showed signs of his exceptional intellect. He graduated from Tsawwassen's South Delta Secondary School in 1969 as valedictorian, setting the stage for a remarkable academic journey.
Cheriton pursued his undergraduate studies at the University of British Columbia, where he earned a Bachelor of Science in Mathematics in 1973. He then moved to Stanford University, California, for his graduate studies, obtaining a Ph.D. in Computer Science in 1978. His doctoral research focused on distributed computing, a field that would become central to his career.
Academic Achievements
Following the completion of his Ph.D., David Cheriton embarked on a successful academic career, which included positions at Stanford University, the University of Waterloo, and the University of British Columbia.
Cheriton's research made significant contributions to the field of computer networking and distributed systems. His work on distributed hash tables (DHTs) and open-source network software like V-Net and V-Bind laid the foundation for many internet-based services and technologies we use today.
One of his most notable achievements came in the early 2000s when he co-authored the book "Advanced Topics in Operating Systems," which became a seminal text in computer science education and research.
ALSO READ: Sarah Kauss Biography: From Bottles To S'well.
Entrepreneurial Ventures
While David Cheriton was a respected academic, he was equally prolific in the business world. In 1998, he co-founded Granite Systems, a company that developed high-performance Gigabit Ethernet products. Just a year later, Cisco Systems acquired Granite Systems for a staggering $220 million, marking one of Cheriton's first significant entrepreneurial successes.
Cheriton met Andy Bechtolsheim, a German Ph.D. student, while working at Stanford. In 2001, they formed Kealia, another networking company, which was acquired by Sun for $120 million. Cheriton and Bechtolsheim made their savviest investment, the $100,000 each forked over to the Google founders, Larry Page and Sergey Brin.
Cheriton and Bechtolsheim have been instrumental in the growth of the high-speed switching industry, which was expected to grow tenfold to $2.4 billion. Cheriton and Bechtolsheim have invested in Arista, a company that has doubled its headcount in the last year and is expected to be profitable. Cheriton's life has been a testament to the importance of innovation and the potential of investments.
Similarly, you might want to look at Hamdi Ulukaya Biography.
David Cheriton Net Worth: Still A Billionaire?
Undoubtedly, the wealthiest full-time academic, David Cheriton net worth is $11 billion, as per Forbes. He is known for his passion for startups and has invested in 17 different firms, including VMware and Arista Networks. Cheriton's investment in Google allowed college freshmen to cut through the junk that had flooded search engines like AltaVista. His newest company, Arista Networks, makes a data switch that cuts down server delays, allowing bits to be transferred in less than 500 nanoseconds.
David Cheriton's wealth primarily comes from his successful entrepreneurial endeavors, such as co-founding Granite Systems, which was acquired by Cisco Systems for $220 million, and co-founding Arista Networks, which went public with a highly successful IPO in 2014. Cheriton has also made significant investments in various technology startups and has a history of successful entrepreneurship and investments.
The company is operating at an annual revenue run rate of $200 million. Cheriton's family background includes Canadian engineers who grew up during the Great Depression. Cheriton, a former Stanford professor, played a major role in the development of the Internet and the Internet of Things.
Making an Impact On Society
David Cheriton's success in the tech industry allowed him to engage in philanthropy on a significant scale. He has donated generously to educational institutions and causes close to his heart.
In 2005, he made a $25 million donation to Stanford University to support computer science research and education. Cheriton's donation helped establish the Stanford Computer Forum, where students, faculty, and industry experts collaborate on cutting-edge research.
As both an academic pioneer and a successful entrepreneur, his contributions to the fields of computer science and networking are immeasurable. In conclusion, David Cheriton biography and his philanthropic efforts continue to shape the future of education and research, ensuring that his legacy will endure for generations to come.
References
David Cheriton. (n.d.). Forbes.
Mac, R. (2012, August 1). Professor Billionaire: the Stanford academic who wrote Google its first check. Forbes.
Warner, B. (2023, January 6). David Cheriton Net Worth | Celebrity net worth. Celebrity Net Worth.
Chappatta, B., Maloney, T., Witzig, J., Mak, P. Y., & Heathcote, A. (2023, October 3). David Cheriton.
Casey, Q. (2021, September 10). Who's David Cheriton?: Meet the Canadian billionaire who made an early bet on Google and calls himself "cheap." Financialpost.
Did you notice an error ?
Please help us make corrections by submitting a suggestion. Your help is greatly appreciated!