Sports
Frederik Vesti Biography: Meet The Danish Racing Driver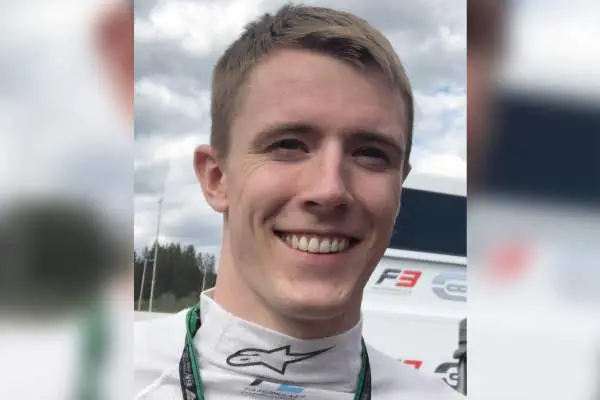 Frederik Vesti Biography. Image Credit: Wikimedia Commons.
Full Name

Frederik Vesti Stamm

Age

21 yrs

Birth Date

January 13, 2002

Country

Denmark

Relationship Status

Not Confirmed

Nationality

Danish

Profession

Racing Driver

Education

Filskov Friskole

Height

6 feet 1 inch
Meet Frederik Vesti, a racing sensation's journey and a rising star in the world of motorsports. Called as one of the hottest prospects of Formula One, Vesti is a Danish racing prodigy whose talent and determination have propelled him into the upper echelons of international motorsport.
Today, let us hear the roaring sound of the racer's impressive journey. This article on Frederik Vesti biography will shed light on his journey that holds a notable mark in the world of motorsports. Hailing from a country with a rich automotive tradition, Vesti has excelled in both single-seater and endurance racing.
Frederik, along with other young racing drivers, has not only represented Denmark on the international stage but has also inspired a new generation of motorsport enthusiasts in the country. Their success reflects their determination and skill, highlighting their enduring presence in the world of motorsports.
Early Years: Introduction to Motorsports and Karting Success
In the southeast region of the Vejle municipality, Frederik Vesti Stamm was born on January 13, 2002, in a smaller town in the countryside called Filskov. His father, Peter Vesti, owned a car dealership and workshop where Frederik would spend hours playing with engines and motor parts.
Coming from a humble family, Frederik grew up in Denmark's small town with his brothers, and their mother, Vivian Stamm, raised them in a loving environment. Unfortunately, Peter and Vivian are divorced. Fred's father was in the automotive business, and he would help him drive out to Germany to pick up cars. As a result, from a young age, Vesti's fascination with motorsports developed into a passion during his adult years.
Vesti began his journey into the world of racing at age 10 in 2012 through karting. He showcased his natural talent and determination, competing in various karting championships and winning the 2014 Danish championship. Likewise, Frederik honed his skills, gained valuable experience, and emerged as a standout talent in the karting world.
Talking with a motorsports magazine, Vesti credited his father for helping to shape his professional racing career. During the 2017 season, his father, Peter, made a brave decision to sell his house and farm to find enough money for his son to drive in the 2017 season. At present, Peter, as a supportive father, travels along with his son as he races all over the world.
ALSO READ: Top 5 Must-Know Facts About Swiss Racer Gregoire Saucy.
Transition to Single-Seaters, The European Formula 3 Championship, and Success With Prema
In 2016, Frederik Vesti made the pivotal transition from karting to single-seater racing. He joined the highly competitive world of Formula 4, a category designed to groom young talents for a future in motorsport. His debut season in the ADAC Formula 4 Championship was impressive, with Vesti securing his first podium finish and demonstrating his potential as a future star.
In 2018, Vesti continued his ascent through the ranks of motorsport by competing in the EuroFormula Open Championship. However, it was in 2019 when he truly made his mark, joining the prestigious Prema Powerteam for the FIA Formula 3 Championship, one of the most competitive and demanding junior single-seater series. Vesti's maiden season with Prema was remarkable. He clinched multiple race wins and podium finishes, eventually finishing third in the championship standings.
Competing against some of the brightest talents on the global stage, Vesti showcased his maturity, racecraft, and consistency. He secured multiple race wins and podium finishes during the season, ultimately finishing third in the championship standings. His remarkable performances earned him recognition as one of the top young talents in motorsport.
Notable Rivalry and Friendships
The Prema Racing and Mercedes Junior team driver Frederik Vesti secured the pole position at the 2023 Montye Carlo FIA Formula 2 round in Monaco. In the race, he had a tense qualifying battle with title rival Theo Pourchaire.
Likewise, at the 2023 Spielberg Formula 2 round, Vesti qualified in the second round. Unfortunately, Vesti was unlucky in the feature race as he was pitting before the safety car. In the final moment, Pourchaire won third place while Vesti was nowhere in sight.
At the 2023 Budapest FIA Formula 2 round in Hungary, Vesti qualified in third. During the feature race, he passed Victor Martins for second place at the start and would remain there for the rest of the race, extending his gap to Pourchaire in the standings to 11 points. In the sprint race, Vesti moved to fourth but slipped back to sixth by the race's end. However, the feature race was over for him before it even began, and he lost the standings lead to Pourchaire.
In the competitive world, you make friends but not more than enemies. Frederik is known to have both rivalry and friendship with Pourchaire, but the Danish racing driver is close to British racing driver Olli Caldwell, his colleague at Prema. Likewise, they eventually progressed together to the Formula Regional European Championship.
Formula 2 and Aspirations For Formula 1
Vesti's ascent continued as he progressed to the FIA Formula 2 Championship, the final step before Formula 1. In 2020 and 2021, he competed in Formula 2 with the ART Grand Prix team. This move signaled his ambition to reach the pinnacle of motorsport, Formula 1.
Vesti's presence in Formula 2 demonstrated his dedication and determination to excel in the sport. He aimed to catch the attention of Formula 1 teams and secure a future in the highest level of motorsport.
In 2020, Frederik Vesti took another significant step in his career by joining the ART Grand Prix team for the FIA Formula 3 Championship. While facing stiff competition from a talented grid, he continued to impress with his speed and consistency. He secured his second-place finish at the Silverstone Circuit and continued to build his reputation as a formidable racer.
Vesti's progression continued as he moved up to the FIA Formula 2 Championship, a critical stepping stone towards Formula 1. In 2021, he joined the ART Grand Prix team once again, competing at the highest level of junior single-seater racing. His presence in Formula 2 demonstrated his commitment to reaching the pinnacle of motorsport and solidified his status as a rising star.
Future Prospects and Driving Style
Frederik Vesti is continuing his journey in the FIA Formula 2 Championship, aiming to impress and catch the attention of Formula 1 teams. Given his talent and determination, it's plausible that he may soon burn tires on the biggest stage. The racing driver is not only known for his on-track prowess but also for his dedication and work ethic off the track. He possesses a calm and collected demeanor under pressure, a vital trait for success in high-stakes racing.
On the track, Vesti's driving style is characterized by precision, consistency, and the ability to make calculated moves. His racecraft, combined with a deep understanding of the technical aspects of racing, make him a formidable competitor in any series he competes in. Overall, while precise details of Frederik Vesti's net worth are not publicly available, it is evident that he has achieved a significant level of financial success in his career so far.
Frederik Vesti biography is one of a young talent's relentless pursuit of excellence in the highly competitive world of motorsport. His journey from karting to Formula 2 showcases his commitment to realizing his dream of competing in Formula 1 and becoming a world-class racing driver. As he continues to develop and gain experience, the motorsport world eagerly anticipates what the future holds for this Danish sensation.
References
Did you notice an error ?
Please help us make corrections by submitting a suggestion. Your help is greatly appreciated!