Net Worth
Find Out Mikel Azcona's Net Worth From His Racing Career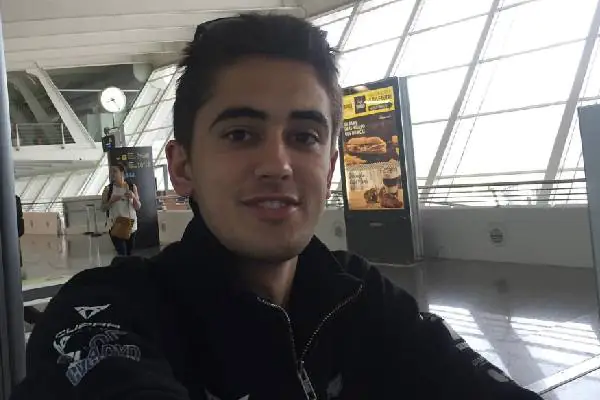 Mikel Azcona's Net Worth. Image Credit: Instagram.
Mikel Azcona is a Spanish auto-racing driver who has gained worldwide recognition ever since his debut at the World Touring Car Cup in 2019. He has been the recipient of multiple championships and has managed to become one of the best newcomers of the new generation of racing drivers. Over the years, he has managed to become one of the household names of every motorsport fan. Thus, his fan following is growing with each successful year.
Today, in this article, we will talk about the finances of this excellent racer and try to decode his lifestyle, personal, and professional worth by revealing some definite sources of his wealth. Therefore, please keep reading until the end to find out everything there is known about Mikel Azcona's net worth and his earnings.
Some Facts About the Spanish Racer
Mikel was born Mikel Azcona Troyas on 25 June 1996 in Arrigorriaga, Spain. He grew up in Falces, Navarre, with his parents and his family still living there.
At the age of six, Azcona started racing a kart that his father had purchased and later competed in Spanish racing championships, coming in second in the national championship in 2009 for the Cadet class.
The racer switched from single-seater competition to touring car competitions in 2012 after realizing that if he performed well in those events, he could make a career out of it.
Professional Racing is the Primary Source of His Income
Mikel began his professional career in 2013 at the Renault Clio Cup in Spain. He participated in three races and claimed one podium by attaining 104 points and 9th position. Similarly, he joined Team Spain in 2014 to participate in Acceleration – MW-V6 Pickup Series before joining Joaquin Rodrigo Competicion for the 2014 edition of the Renault Clio Eurocup.
#NuevaFotoDePerfil pic.twitter.com/sw1msVDugh

— Mikel Azcona (@mazconaoficial) September 12, 2023
The Spanish racer kept on improving his form, won multiple races, and finally landed his first-ever trophy at the 2018 TCR Europe Touring Car Series representing PCR-Sport. He took part in fourteen races, collected 181 points, and claimed five podiums.
Below are the stats of the Spanish racer as of November 2023.
| | |
| --- | --- |
| Races Started | 209 |
| Races Entered | 210 |
| Wins | 49 |
| Podiums | 96 |
| Pole Positions | 26 |
| Fastest Laps | 52 |
| Race Win Percentage | 23.4% |
| Podium Percentage | 45.9% |
Table Source: DriverDb
Mikel Azcona's net worth and career started to grow after that, and he made his World Touring Car Cup debut in 2019, representing PWR Racing. His first season was noteworthy as he was able to land sixth position with 226 points.
Similarly, the racer became the TCR Europe Touring Car Series champion for the second time in 2021, this time with Volcano Motorsport. His day of shine came in 2022 when he defeated the two-time and defending champion Yann Ehrlacher to win his first World Touring Car Cup. Mikel Azcona's earnings experienced a massive surge after this victory.
ALSO READ: Revealing Frederic Vervisch Net Worth: How Lucrative is His Racing Career?
Role of Brand Endorsements – Widening His Fortune
Most professional racers' wealth is highly dependent on sponsorship and endorsement deals outside of the racing tracks. The same is true for Mikel Azcona's net worth as well, which must have skyrocketed after getting deals from multiple brands and companies.
First, the Spanish racing phenomenon is sponsored by Bel & Bel, which is an artwork and upcycling company based in Barcelona. Secondly, he has signed a contract with Verity Audio. These deals must tuck a handsome amount of money into Mikel Azcona's wealth.
Similarly, Cupra, Ultrasun, and Navarcable are some of the other names on the list of Azcona's endorsement deals. Every year, he inherits a decent amount of money from all of his sponsors, which highly influences his net worth and overall earnings.
Similarly, you might want to read about the personal life of tennis player Dominik Koepfer's girlfriend.
Explore Mikel Azcona's Net Worth – How Rich Is He?
The likes of Eddie Jordan, Fernando Alonso, Jeff Gordon, and Valentino Rossi are sitting on the top with their personal net worth exceeding $200 million. Thus, a question arises: How much is Mikel Azcona's wealth? Keep reading to find out.
Unfortunately, the young racer's exact finances have not been disclosed to the general public. Thus, at the moment, we are unsure about the personal wealth of this Spanish racing freak. However, with an impressive career so far and multiple sponsorship deals, he must have collected a decent amount in his bank account. Still, the exact amount is a mystery.
In conclusion, we wish Mikel Azcona all the best in his upcoming races and hope that he continues his winning momentum throughout his professional career. If and when Mikel Azcona's net worth is revealed, we will be sure to update you. Until then, stay tuned.
FAQs
Q: What is Mikel Azcona's nationality?
A: Mikel Azcona is a Spanish national.
Q: When was Mikel Azcona born?
A: Mikel was born on 25 June 1996.
Q: What is Mikel Azcona's current team?
A: Azcona's current team is BRC Hyundai N Squadra Corse.
Q: Who is Mikel Azcona's girlfriend?
A: The Spanish racer is currently dating Lorena Goni.
Q: Is Mikel Azcona married?
A: No, Azcona is not married.
Q: When did Mikel Azcona make his World Touring Car Cup debut?
A: Mikel made his World Touring Car Cup debut in 2019.
Q: What is Mikel Azcona's net worth?
A: Mikel has not disclosed his wealth.
References
Driver: Mikel Azcona | Driver Database. (n.d.). 
Mikel Azcona Biography – Net Worth, Career, Girlfriend, Family, Parents, WTCR | eBiographyPost. (2022, December 16). Mikel Azcona Biography – Net Worth, Career, Girlfriend, Family, Parents, WTCR | eBiographyPost. 
Did you notice an error ?
Please help us make corrections by submitting a suggestion. Your help is greatly appreciated!