Net Worth
Everything About Mekia Cox Net Worth: Wealth From Her Long Career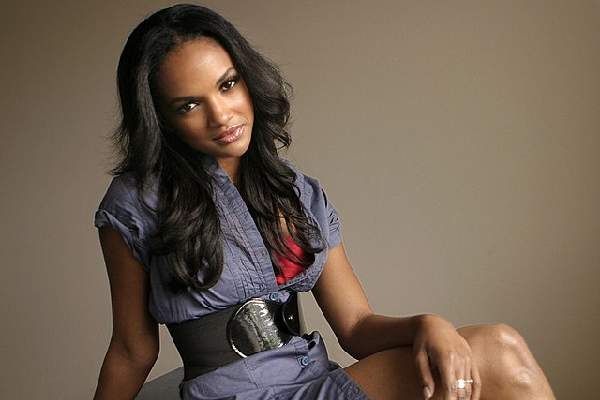 Mekia Cox Net Worth. Image Source: Wikimedia Commons
Only some people are able to switch between several artistic mediums and make an enduring impression on each one in the exciting world of entertainment. Mekia Cox epitomizes this exceptional adaptability, exhibiting her extraordinary talents in television, film, and other media.
From dancing with Michael Jackson to working with top-tier directors and actors, Mekia Cox net worth has been the topic of curiosity to most of the fans and finance enthusiasts. So to reduce your curiosity, we will explore the actress's dramatic path, learning about her successes, contributions, and the fascinating quality that makes her such an exceptional artist.
The American actress has established herself as a versatile artist destined to stand out in the annals of entertainment history thanks to her natural ability to bring characters to life, magnetic personality that draws viewers in, and unwavering dedication to her work.
Get To Know Mekia Cox Better
The American actress Mekia Cox was born on November 18, 1981, in Saint Croix, U.S. Virgin Island. However, her family moved to Orlando, Florida, at the age of 7.

Mekia showed her natural talent for performing at age two when she first performed her first solo dance and song. The people who witnessed her performances were captivated by it. Growing up, she knew she wanted to entertain people and make her career in the entertainment field.

Cox even took dancing lessons during childhood to hone her dancing skills and abilities.

Later, she was invited to participate in Disney's Magic Kingdom Christmas Spectacular. After her first childhood acting gig, she appeared as a child actor in many other Nickelodeon shows like 

My Brother and Me

, 

Kenan and Kel,

 and 

All That

.

During her time at Dr. Phillips High School, she was enrolled in the Visual and Performing Arts magnet program for vocal performance. After graduating, she went to Florida State University to pursue her Bachelor's degree in music.
Movies And TV Series
It is said that to be an ocean, a drop of water is needed first. Likewise, the versatile actress started her career in theatre through different minor roles in Smokey Joe's Cafe and Anything Goes. Additionally, her recurring role in the Nickelodeon sitcom Noah Knows Best opened the doors of opportunities for her.
After showing her versatile acting through various roles in television series, including Common Law, Leverage, Almost Human, and Once Upon a Time, the actress shifted her focus toward exploring the big screens. 
Cox's appearance in the romantic comedy Crazy, Stupid, Love alongside Steve Carell and Ryan Gosling gave her a ticket to the Hollywood movies. Since then, she has been dedicating her time and effort to solidifying her carer in the movies.
| | |
| --- | --- |
| Movies | Box Office Collection |
| Michael Jackson's This Is It | $71.8M |
| Crazy, Stupid, Love. | $84.3M |
Table Source: Rotten Tomatoes
With active performance in television and movies, Coz has made herself stand as the most prominent figure in Hollywood.  
Work With Michael Jackson
Do you know that the American actress got the opportunity to be featured with Michael Jackson? For the concert series of This Is It, Mekia was listed as one of only two women selected for the 11-member dance group. 
Additionally, she was one of the lead dancers in the documentary film Michael Jackson's This Is It. This feature alongside Michael Jackson during the rehearsal of The Way You Make Me Feel gave her the exposure and visibility needed to fuel her career.
It was just a matter of time for professionals to notice her. However, after being cast as the vivacious 'DJ Sasha' on CW's hit series 90210, she was not just noticed by professionals. Still, audiences were captivated by her performance in the role of the love interest of the main character, 'Dixon Wilson.'
ALSO READ: Jordan Nobbs Biography: A Soccer Prodigy's Journey To The World Cup 2023
Relevant and Recurring Roles: How It Increased Mekia Cox's Portfolio?
The major breakthrough in her career came after she was cast in the role of 'Lizzy Gilliam' in the action-packed television series Undercovers created by J.J. Abrams, where the story revolves around two former CIA agents in their secret missions.
The way she portrayed Lizzy brings out the real cop inside of her with the addition of depth and intrigue to the storyline. The portrayal of the main character in television series has added significantly to Mekia Cox net worth.
Moreover, her character as 'Dr. Robin Charles' in the Chicago Med has increased the range of her acting abilities, simultaneously increasing her paycheck with two different seasons in three years.
The American actress joined the cast of The Rookie in season 2 and is working with them as the series comes to its fifth season. She portrayed the character of 'Nyla Harper,' a tough ad experiences detective.
Working in the recurring roles and series with more seasons has expanded her portfolio, providing a fat paycheck that increased Mekia Cox wealth.
Similarly, you might want to read about Seamus Dever's net worth.
Fatter Paychecks: Mekia Cox Net Worth
Mekia is the type of person who doesn't limit her skills but try every possible way to broaden them. The actress has her own production company, 42 Seven Productions, through which she and her team host and perform at Broadway at the W, which highlights Broadway with appearances from some of the top names in entertainment.
Moreover, the show takes place at some of the prestigious W Hotels in Hollywood and New York City's W In Times Square, which proves the high level and quality of the show. 
Though Mekia Cox's fortune needs to be estimated accurately, it is evident that with all the diverse income sources, she has earned massive amounts of money.
Did you notice an error ?
Please help us make corrections by submitting a suggestion. Your help is greatly appreciated!