Top Lists
What Role Ariya Jutanugarn Father Played In Her Success? The Man Behind The Swing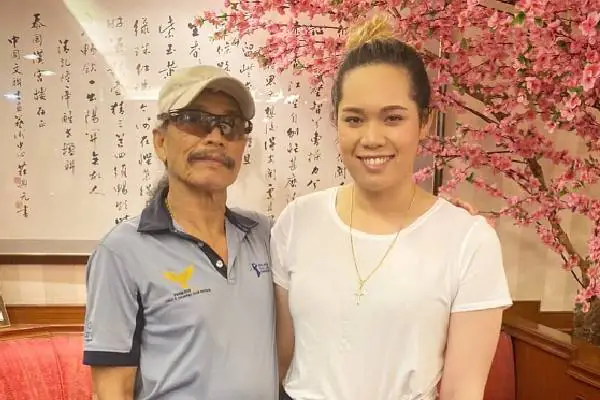 Ariya Jutanugarn Father. Image Credit: Instagram.
Ariya Jutanugarn is a professional golfer from Thailand who has been dubbed one of the best women golfers ever to grace the course. She has found pro-found success in her illustrious career and has become a household name and icon in her native country of Thailand.
However, behind the golfer's success and popularity lies a man who has been the driving force for her current achievements. Yes, we are talking about Ariya Jutanugarn father, who has supported and driven her to the edge to bring her to her present position.
Therefore, in today's article, we are going to take a peak into the personal life of this champion golfer and provide you with conclusive evidence of how her father played a huge role in her rise to success and stardom. So, please keep reading until the end to find out about the man.
Some Interesting Facts About the Professional Golfer
Jutanugarn was born on 23 November 1995 in Bangkok, Thailand, and began her golf journey from there. She is the younger sister of professional women golfer Moriya Jutanugarn.
Ariya is the first Thai golfer to win a major title, regardless of gender. In addition, in June 2017, she rose to the top of the Women's World Golf Rankings.
Ariya made a staggering $11,395,170 throughout her career as of November 2023, which is a remarkable sum, much higher than her fellow countrywoman, Atthaya Thitikul's $3.5 million.
Meet Ariya Jutanugarn Father – The Man Behind Her Success
Behind every successful daughter is a fantastic dad, and a good father will leave his mark on his baby girl for the rest of her life. This statement is a living example of Ariya Jutanugarn's dad, Somboon Jutanugarn, who played a massive role in Ariya's amazing journey to the top.
Somboon is a native of Thailand who is married to Ariya's mother, Narumon Jutanugarn. He also has another wife; however, whether she is his first or second wife is not mentioned anywhere. Somboon is the father of four children from his other marriage, which means Ariya has four half-siblings apart from her biological sister, Moriya.
Ariya Jutanugarn father can be frequently seen on his daughter's Instagram posts. The Jutanugarn family often travels together, as the father and mother duo took control of handling the golfer's business and financial affairs.
Further, Mr. Jutanugarn owns a professional golf shop in Bangkok. Ariya has often cited her father as the reason for her liking the sport, as she was not a steady child in her early days, and her father gave her a putter to stop her from running around.
ALSO READ: Revealing Luca Brecel Net Worth: How He Gained Such Wealth?
Ambitious and Bold – As Depicted In the Golfer's Biopic
In 2019, a TV movie titled Tee Shot: Ariya Jutanugarn, which focused on the pro golfer Ariya's journey from a child prodigy to becoming the number one woman golfer in the world, showed the relationship between her, her sister, and her father.
In the movie, Somboon is played by renowned Thai actor and singer Thaneth Warakulnukroh, and Ariya is portrayed by Krissiri Sukhsvasti. As shown in the movie, Somboon is an ambitious and pushy father who wants to make his daughter the best golfer the world has ever seen.
Thus, Ariya Jutanugarn father made his daughters follow a tight training schedule, like waking up at four every morning and going to school wearing wrist and ankle weights. Further, he made golf the only priority for his daughters and took the girls out from school every noon to practice golf.
Similarly, Somboon even sold his house and vehicles to collect money in order to finance the trip to his daughter's foreign tournaments. Thus, it showed that Ariya and Moriya's current success is all thanks to their father's support, dedication, and sacrifices. The movie is available on Netflix. So, if you want to watch the rise of the Thai sisters, do watch it.
Similarly, you might be interested in finding out about professional snooker player Alexander Ursenbacher's Net Worth, earnings, and trophies.
Where is Somboon Now?
Ariya Jutanugarn father likes to keep himself away from the media and limelight. Thus, he rarely makes any appearances during his daughter's interviews and other events.
View this post on Instagram
Further, Mr. Jutanugarn can be seen on Ariya's Instagram posts, where she never misses to wish him on the occasion of Father's Day. So, it is evident that she appreciates and loves her father for making her shine in the world of golf.
In conclusion, we wish Ariya and her family all the best in their happy life and thank Ariya Jutanugarn's father for giving us such an excellent golfer whose skills and shots are a treat to watch when she brings her A game on the course.
FAQs
Q: Who is Ariya Jutanugarn's father?
A: Ariya Jutanugarn's father is Somboon Jutanugarn.
Q: What is Ariya Jutanugarn's nationality?
A: Ariya is a Thai national.
Q: Does Ariya Jutanugarn have a sister?
A: Yes, Jutanugarn has four half-siblings and an older biological sister named Moriya Jutanugarn.
Q: Who is Ariya Jutanugarn's mother?
A: The Thai golfer's mother is Narumon Jutanugarn.
Q: How tall is Ariya Jutanugarn?
A: Ariya is 5 feet 7 inches tall.
Q: When was Ariya Jutanugarn born?
A: The Bangkok native was born on 23 November 1995.
Q: When did Ariya Jutanugarn turn pro?
A: Ariya turned professional in 2012.
Did you notice an error ?
Please help us make corrections by submitting a suggestion. Your help is greatly appreciated!