Top Lists
5 Shocking Revelation About TBJZL Girlfriend: Who is He Dating?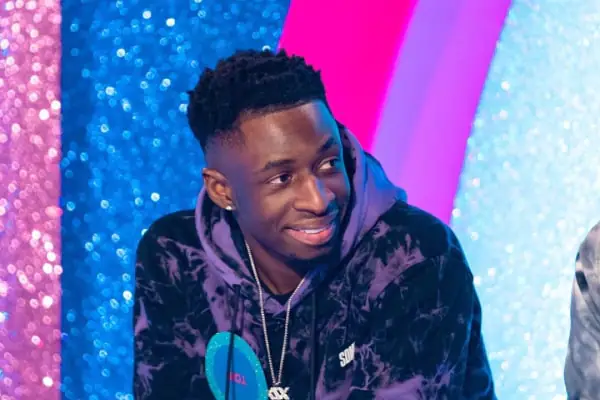 TBJZL girlfriend. Image Credit: Social Media.
TBJZL, also known as Tobi Brown, is a popular YouTube personality, content creator, and member of the Sidemen group. While TBJZL's entertaining videos often revolve around challenges, gaming, and vlogs, fans are also curious about his personal life, particularly his romantic relationships.
In this article, we will reveal five shocking revelations about TBJZL girlfriend, shedding light on her identity, background, and surprising aspects of their relationship. Join us as we uncover intriguing details about the woman who has captured the heart of this beloved YouTuber.
5. Meet TBJZL and The Sidemen
Tobit John Brown, also widely recognized as TBJZL, is a multi-talented British content creator active on YouTube. Alongside his pursuits as a YouTuber, rapper, and streamer, he has gained recognition as one of the creators and current members of the Sidemen.
With an emphasis on live streaming gameplay across both YouTube and Twitch platforms alike, TBJZL regularly engages in collaborative efforts with fellow Sidemen affiliates such as Ethan "Behzinga" Payne and KSI. Other Sidemen members include popular names like Simon "Miniminter" Minter, Joshua "Zerkaa" Bradley, Vikram "Vikkstar" Barn, and Harry "Wroetoshaw" Lewis.
Throughout the streamer's career, he has garnered significant acclaim and achieved remarkable success as a streamer and internet figure. This is evidenced by notable achievements, such as being listed among The Sunday Times' influential online creators in 2019.
Additionally, beyond YouTube and Twitch, Tobi has also established himself as a noteworthy rap artist within the music industry. In 2020, he delighted his fans with the release of his debut single titled "Destined for Greatness" under the stage name Tobi. Remarkably, this song reached number 33 on the Irish Singles Chart and number 38 on the UK Singles Chart.
4. Who is Single and Who's Not?
The Sidemen have established themselves as prominent figures on YouTube since 2013, and over the course of nearly a decade, their popularity has only grown. In addition to entertaining us with their amusing videos, many members of the Sidemen have been engaged in heartwarming endeavors within their personal lives. From starting families to making commitments to long-term partners, it is evident that the Sidemen have embarked upon an adult phase of life. Let's have a quick look:
KSI has previously been in several romantic relationships, but he keeps his relationships private. For instance, between 2012 and 2014, he was in a relationship with Seana Cuthbert. However, their relationship eventually ended when she stated through a YouTube video that KSI lacked the availability required to maintain their connection.
Zerkaa has been in a committed relationship with his partner, Freya Nightingale, for nearly a decade. In 2019, they took the next step in their relationship by moving in together. Given their long-standing bond of over twelve years, admirers often express curiosity regarding when Josh may choose to propose to Freya.
Miniminter recently married his longtime partner, Talia Mar. The couple has been in a relationship since 2017 and officially announced their love to the public in 2018. They exchanged vows in a grand ceremony held in Italy in June of 2023. Notably, Josh Zerka served as one of Simon's groomsmen while Freya stood by Talia's side as one of the bridesmaids.
Behzinga is currently in a relationship with Faith Kelly. They have recently made the joyful announcement of welcoming their first child, Olive Ottilie Payne. While the exact start date of Faith and Ethan's relationship remains undisclosed, she made her initial appearance on his Instagram page in June 2021.
In addition to Simon, another member of the Sidemen group recently became engaged. Vikkstar proposed to his girlfriend, Ellie Harlow, in December 2021 at the iconic Burj Al Arab Hotel in Dubai. Unlike her boyfriend, Ellie prefers a more private lifestyle and is not heavily featured in the public eye. Although their exact dating timeline is unknown, Ellie made her first appearance on Vikk's Instagram account in April 2020.
View this post on Instagram
Wrotetoshaw had been involved in a committed relationship with Katie Leach for an extended period of time; however, they have since parted ways. Harry is currently single.
3. 20 Women vs. Tobi and Tinder in Real Life
Fans of the Sidemen YouTube channel will likely recognize two popular video formats that they frequently employ. These formats include "20 Women vs. 1 Sidemen" and "Tinder in Real Life."
In the "20 Women vs. 1 Sidemen" videos, a member of the Sidemen group is tasked with engaging in various dating challenges while interacting with multiple women. Additionally, notable celebrities such as Kai Cenat, Logan Paul Jidion, and Callux are often invited to participate alongside them.
This creative concept allows for entertaining interactions between the chosen individual and numerous women, providing an opportunity to gain deeper insights into their personalities. Remarkably enough, Tobi has never ventured into being that sole representative amidst twenty female participants due to his conservative family background, which disapproves of this type of content.
Moving on to "Tinder in Real Life," this particular format focuses on showcasing members' attempts at impressing girls through humoristic pick-up lines and jokes inspired by online dating platforms like Tinder. Tobi often stands out among the others because he embodies wholesomeness- leading him to unfailing success when it comes to right-swipes from females depicted within these videos.
2. Learning From Mistakes
In the year 2021, there was great excitement among followers of the group Sidemen when Tobi made an unexpected revelation about his personal life.
Known for his preference to maintain privacy in such matters, TBJZl unexpectedly opened up about being romantically involved with an unidentified woman in the past. Although the identity of TBJZL girlfriend is not known, fans believe that she was not a celebrity and was someone whom Tobi had only met recently. Regrettably, their relationship proved short-lived and ended soon.
Given that this was Tobi's first experience with a romantic partnership, he attributed its dissolution to a lack of effective communication between them. With newfound insight gained from this experience, hopefully, Tobi will apply these lessons learned to any future relationships he may pursue.
ALSO READ: 5 Shocking Facts About Valentina Shevchenko Sister Antonina Shevchenko
1. TBJZL Girlfriend Right Now
Now, let's answer the burning question that has been occupying the thoughts of many: who is TBJZL girlfriend currently? Well, the beloved member of the Sidemen group currently does not have a romantic partner and instead devotes his attention entirely to advancing his career on YouTube alongside his closest companions.
Regardless, there was a rumor that TBJZL and social media influencer and Twitch streamer Juju Burner were a couple. The fans quickly rushed over to Juju's Instagram posts and started wingmanning for Tobi in hopes that the rumor was true. Tobi later uploaded a video to put those rumors to rest. While he did accept that Juju was an attractive lady, he revealed that they were not together.
However, observing his friends as they embark upon their own relationships and embark upon new chapters in their lives will undoubtedly inspire Tobi to begin exploring similar opportunities for himself.
It remains possible that an intrigued woman may right-swipe Tobi in a "Tinder in Real Life" video, which could potentially evolve into something more meaningful. Until then, we can derive satisfaction from consuming the entertaining content produced by the group through their amusing and captivating videos.
References
Did you notice an error ?
Please help us make corrections by submitting a suggestion. Your help is greatly appreciated!