Net Worth
5 Things That Increased RHOA Star Sheree Whitfield Net Worth: How Much She Earns?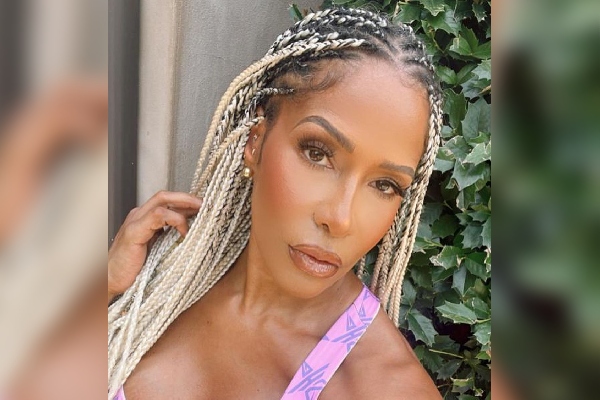 Sheree Whitfield Net Worth. Image Credit: Instagram.
When a woman takes her chances to shine, she sure can achieve anything. Today, we are digging up a celebrity's financial riches who is part of a guilty pleasure that we all like to go back and forth.  Sheree Whitfield, a renowned American TV personality, is best known as the star of Bravo's reality TV series, The Real Housewives of Atlanta.
Sheree Whitfield net worth is a hot take gossip among her fans and the media. And we don't blame them because the celebrity figure is also an entrepreneur, fashion designer, and reality star. Whitfield has managed to build substantial wealth over the years because of her charismatic personality, strong work ethic, and involvement in various business ventures.
5. Television Earnings
Sheree Whitfield's role in The Real Housewives of Atlanta undoubtedly played a significant role in her wealth accumulation. As one of the show's original cast members, she received substantial paychecks for her appearances on the series.
As per some websites, Sheree Whitfield received around $550,000 during the first four seasons of The Real Housewives of Atlanta. Later, Whitfield's salary per episode went up to $800,000 for season nine, and for the show's tenth and final season, she received $1 million.
| | |
| --- | --- |
| RHOA | Earnings (Salary per episode) |
| Seasons (1-4) | $550,000 |
| Season 9 | $800,000 |
| Season 10 | $1 million |
| Season 14-present | $1 million |
Table Source: celebritynetworth
Meanwhile, the RHOA cast members with a higher net worth include Kandi Burruss, Sanya Richards, and Drew Sidora. For those who aren't familiar with The Real Housewives of Atlanta, the show focuses on the personal and professional lives of several women residing in and around Atlanta, Georgia.
ALSO READ: Diving Into Lance Reddick Net Worth: A Closer Look at His Financial Success
4. Business Ventures: Journey as an Entrepreneur
Over the years, Sheree Whitfield ventured into several business endeavors. Besides her earnings from reality shows, the Ohio native makes a lucrative amount from her own fashion line called SHE by Sheree. Her brand is one of the main focuses of the 2023 Bravo Con event in Las Vegas, where SHE by Sheree will be showcased by its founder.
| | | | | | |
| --- | --- | --- | --- | --- | --- |
| Fitness | Price | Apparels | Price | New Arrivals | Price |
| Two Piece Set | $179 | Joggers | $192 | She Atlanta Coffee Cup | $34 |
| Yoga Mat | $176 | Leggins | $160 | Duffel Bag | $169 |
| Athletic Socks | $34 | Crop Top | $165 | Baby Sweatshirts | $88 |
Table Source: shebysheree
Whitfield's fashion brand features both men's and women's clothing. Along with a beautiful line of products, Whitfield's brand has demonstrated her entrepreneurial spirit. Similarly, her clothing line also includes a jewelry collection. Meanwhile, Whitfield is known for fashion sense, and her glamour has been a focal point of her television persona as well.
Similarly, you might want a glimpse at Jimmy Carter's Grandson, Hugo James Wentzel.
3. Earnings As an Author
Not only in television and movies, but Sheree Whitfield has left her mark in the literature division as well. Whitfield has focused on expanding her brand while empowering women with her journey. Similarly, she has stepped in to encourage her fellow women followers through her writings.
In 2017, Sheree published a book titled Wives, Fiancees, and Side-Chicks of Hotlanta. The book is about a young college girl called Sasha Wellington who embarks on a fashion designing and entrepreneurial journey. For information, this is Sheree's debut fiction novel published by Kensington Books.
The book costs $3.06 for its paperback edition, while the Kindle edition costs $4.99. For those who want to listen to the story, there is an audiobook available as well. Let's wish all the best for the reality TV star on her professional writing career.
2. The Utterly Fancy "Chateau Sheree"
One of the fanciest possessions Sheree Whitfield owns is her extensive and luxurious mansion, Chateau Sheree. Despite facing delays and construction challenges, Whitfield eventually built the mansion at the expense of her ambition and aspirations.
Sheree Whitfield spent years building her massive dream home that also got featured on an episode of the RHOA in 2017. The stunning Chateau Sheree includes crystal chandeliers, marble floors, and fireplaces galore. The house with 10,000 sq-feet space has five bedrooms, nine bathrooms, a spa, a movie theater, and a nightclub as well.
1. Sheree Whitfield Net Worth
The RHOA star Sheree Whitfield net worth is a staggering sum of $800,000. The major source of her income comes from her reality show gigs. Meanwhile, Whitfield has a few other things going on which have contributed to her wealth.
As mentioned earlier, Sheree Whitfield's salary per episode on RHOA was around $500,000 for four seasons. By the final season, she took home over $1 million in salary per episode. Apart from being a reality star, she is also a jewelry designer, an author, and a fashion designer. But did you know? Before SHE by Sheree, the RHOA star, owned and ran the Atlanta apparel business Bella Azul from 2003 until 2006.
FAQs
Q: How much is Sheree Whitfield salary?
A: Sheree Whitfield's salary per episode is $1 million.
Q: What is Sheree Whitfield's net worth?
A: The reality star, Sheree Whitfield, has a net worth of $800,000.
Q: How much is Chateau Sheree worth?
A: Sheree Whitfield's mansion, Chateau Sheree, is worth over $2.5 million.
Did you notice an error ?
Please help us make corrections by submitting a suggestion. Your help is greatly appreciated!