Net Worth
Cracking the Code Behind Tony Ressler Net Worth: Ventures Behind His Remarkable Wealth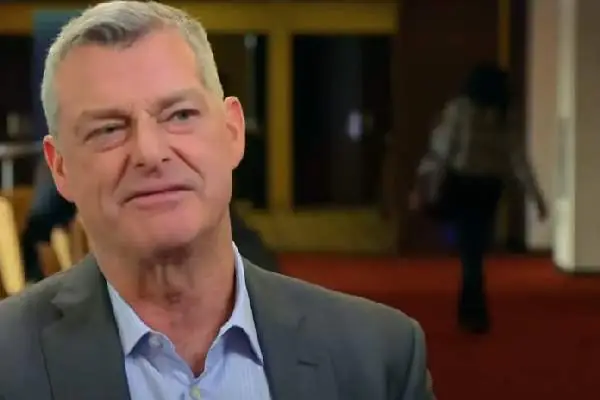 Tony Ressler Net Worth. Image Credit: Social Media.
In the ever-evolving landscape of contemporary business and innovation, specific individuals rise above as exemplars of leadership and inspiration. Tony Ressler unequivocally belongs to this select group. 
The businessman's influence spans the realms of finance, journalism, and philanthropy, leaving an indelible mark through crucial roles in Apollo Global Management, where he engineered remarkable financial success, and Ares Management, where he orchestrated his vision and mission in credit, private equity, and real estate markets. The remarkable journey in finance and innovation has been reflected in Tony Ressler net worth.
Moreover, his visionary leadership in both the business landscape and society has underscored the huge impact and inspiration of how a simple vision can help to bring out the ideas that have been hidden.
 Tony Ressler: The Billionaire's Universe
The American entrepreneur, born on October 12, 1960, was one of the five children of 

Dorothy Ressler

 and 

Ira Ressler. 

His father was an attorney and World War II veteran.

Tony received his degree of Bachelor of Science in foreign service through Georgetown University's School of Foreign Service. Additionally, he went to Columbia University's Graduate School of Business to obtain his M.B.A. degree.

After completion of his studies, Ressler started his career through a job at 

Michael Milken

's Drexel Burnham Lambert.
Through lots of dedication and effort, he eventually reached the position of the Senior Vice President of High Yield Bonds. But the company had to go through lots of issues due to the substantial number of people engaged in insider trading and illegal financial dealings.

Tony's portfolio includes various sectors of finance, sports, and philanthropic aspects, which has contributed more to his rational use of investment. 
Apollo Global Management: First Venture
After the collapse of Drexel Burnham Lambert in 1990, Apollo Global Management was founded by the top-level personnel of Drexel, including Tony Ressler, senior vice president, John Hannan, Drexel's former co-director of international finance, Craig Cogut, a lawyer working in Drexel's high yield division, Arthur Bilger, head of the corporate finance department, Leon Black, Josh Harris, and Marc Rowan.
The company is renowned for its creative investment approaches and proficiency in corporate restructuring, credit markets, and distressed assets. Apollo has established itself as a key participant in the financial sector by managing sizable assets on behalf of its clients over the years, including sovereign wealth funds, pension funds, and private investors.
The investment in different financial sectors, including acquisitions of other companies, nine private equity funds, and a whole chain of other businesses, has made lots of profit over the years. The credit includes mezzanine capital, hedge funds, non-performing loans, and collateralized loan obligations.
With this colossal business empire in investment management, Tony Ressler's net worth is the result of his substantial role in Apollo Global Management as co-founder.
ALSO READ: Discover Jan Koum Net Worth: The WhatsApp Fortune
Ares Management: The Wealth Equation
Later in 1997, the entrepreneur founded Ares Management along with other founders, Michael Arougheti, David Kaplan, John H. Kissick, and Bennett Rosenthal. The company mainly focuses n providing investment management and consultancy services with operations through the Credit Group, Private Equity Group, and Real Estate Group.
The entrepreneur serves as the chairman of the Ares Executive Management Committee and a member of the Investment Committees of various funds, including the Ares Private Equity Group and Ares Real Estate. 
Mr. Ressler has held a number of directorships on boards of corporations that Ares investment funds own or control. 
Today the company manages over $300 billion in assets for various corporations and individuals. The company has expanded its office in the whole U.S.A. along with several other countries, including Shanghai and Hong Kong. 
Last year in 2022, the company earned $388.3M in profits utilizing $21.7B in assets and generating a total of $4.3B in revenue.
Antony owns one-third of the company, so with the analysis of one-third ownership and profit and revenue of the company, the money he earns is a massive contribution to Tony Ressle's fortune.
Counting Billions: Tony Ressler Net Worth
When it comes to making rational investments, Tony Ressle tops everyone. In 2005, Tony was the minority investor who acquired the Milwaukee Brewers for $223 million.
Moreover, Tony and other investors made a group to acquire the N.B.A.'s Atlanta Hawks for $730 million in 2015. One member of his team includes his billionaire wife, Jami Gertz. Tony serves as the principal owner and chairman of the board of directors of the Atlanta Hawks.
This investment in the basketball team is his far-sighted approach that can sustainably boost Tony Ressle wealth. 
Apart from the association with profitable companies, the American entrepreneur has served as a substantial member of the board of other non-profitable organizations, including the Los Angeles County Museum of Art and Painted Turtle Camp.
With all the investment and other income sources, Tony has amassed about $7.3 billion fortune.
The road to success was not easy, but Ressle made it through all the intricate paths and stands today as one of the most successful billionaires in the world.
Did you notice an error ?
Please help us make corrections by submitting a suggestion. Your help is greatly appreciated!