People
Al Haymon Biography: The Invisible Architect of Boxing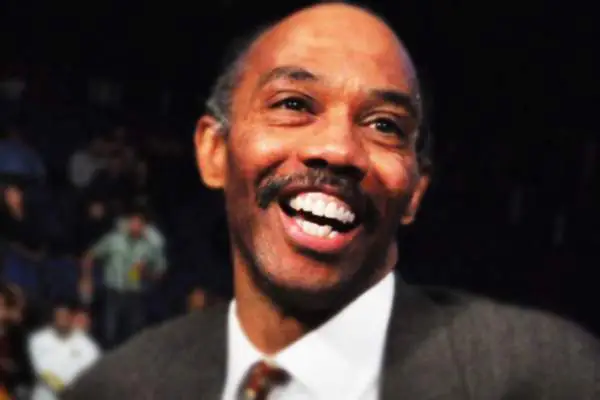 Al Haymon Biography. Image Credit: New York Times.
Full Name

Al Haymon

Age

68 yrs

Birth Date

April 21, 1955

Country

America

Relationship Status

Married

Nationality

American

Ethnicity

African-American

Profession

Businessman, Boxing Manager

Awards and honors

Al Buck Award (2005 and 2013)

Education

MBA,. Harvard University

Net Worth

$100 million

Height

6 feet 2 inch
In the shadow's grace, he draws his art and is the master of strings who plays a hidden part. Al Haymon, the legendary boxing promoter, prefers to remain away from the spotlight, but he is arguably one of the most dynamic businessmen who quietly rock the boxing world.
Known for his success in live concert promotion, Haymon revolutionized the boxing dominion and television production. Having represented the world-famous clients, Al Haymon biography unravels the folds of his incredible achievements, which is an awe-inspiring legacy.
Dear readers, stay with us till the end to know more about the shadow man who regulates and operates most of the front scene in boxing. Some say he is the dust, while some know him as the silver lining.
Family and Educational Background
Alfred Al Haymon was born on April 21, 1955, in Cleveland, Ohio, the United States, to a father who was a priest and mother, Emma Lou, an accountant.
From an early age, Haymon was meticulously hard-working. He attended a public Ohio school called John Adams High School, where he excelled in academics and sports. Haymon graduated in 1973 and soon attended Harvard College, where he was a member of the freshman basketball and varsity rifle teams. There, he became president of North House (one of 12 undergraduate residences ) and was active in the Afro-American Cultural Center. Similarly, Haymon also promoted his first concert in 1976 and entered the industry as a concert promoter.
Al Haymon graduated with a Bachelor of Economics degree from Harvard in 1977. Haymon started promoting recording artists when still in school and even financed his first show, which featured the violinist Jean-Luc Ponty with student loans. After college, he returned to Cleveland and established a relationship with The O'Jays, growing especially close with Eddie Levert, the lead vocalist, and his son Gerald, an R&B singer. After a few years of his concert promoting business, Haymon returned to Harvard and earned an MBA in 1980.
Al credits his mother for his early business success, as it was she who helped him build his concert promotion business. In a rare interview, Haymon recalled that his mother was a role model for him to follow because she had built a small, successful business with an accounting practice.
Talking about relatives, Al also has a brother named Bobby Haymon, a former professional boxer who fought his last professional fight against Sugar Ray Leonard. Bobby retired in 1978 and got into the music promotion business. His professional record was 21 wins with 8 losses, 9 knockouts, and one draw.
ALSO READ: Anthony Mundine Biography: Journey From Rugby To Boxing.
Music Career: An Idea That Turned Into a Major Success
Studying at Harvard surely broadened his mind so much that Haymon was never afraid to try and think of new things. One such moment occurred at a concert, which he was present in 1975 between his sophomore and junior years. At the time, Haymon, who had a lot of ideas, thought about entering the music industry as a promoter.
Although he had no prior experience, Haymon would smoothly talk out of his way with business executives to learn about the business. Basically, he was hustling and learning at the same time. He would call record companies and introduce himself as a promoter. Soon, his hard work would pay off, and in 1976, Al promoted his first concert at age 21.
After completing his bachelor's degree, Haymon took a few years off and eventually created over a dozen businesses, mostly to deal with myriad aspects of live concert promotion. His clients included notable artists such as M. C. Hammer, New Edition, Whitney Houston, Janet Jackson, Mary J. Blige, and Rick James.
Do you know Al Haymon played a crucial role in creating the Budweiser Superfest, a concert series that ran from 1979 to 1999? The Superfest was one of the most celebrated annual Soul and R&B concert series of all time, with headliners that included Michael Jackson, Stevie Wonder, and Aretha Franklin, among other musical legends. The series was revived in 2010 after a ten-year hiatus.
By 1987, Al expanded out to other entertainment areas, such as when he worked with comedian/actor Eddie Murphy. Moreover, Haymon had already established his name as a successful concert promoter and manager.
Transition to Sports and Innovation in Boxing Promotions
From 1976 to 1999, Haymon gained recognition for his work with various successful acts in the music industry business. With over two decades of experience promoting concerts and working with artists, Al had become the wizard of strategic thinking and innovative promotional techniques.
In the late 1990s and early 2000s, Haymon transitioned from the music industry to sports management, particularly in the field of professional boxing, and he first managed the late Vernon Forrest. Al entered the boxing scene by initially working with several prominent fighters behind the scenes, negotiating contracts, and managing their careers. Haymon's emphasis on personalized career management, attention to detail, and strong financial planning quickly set him apart as a unique figure in the boxing management landscape.
Haymon is often credited with introducing a new approach to boxing promotion. He is known for prioritizing the interests of his fighters and negotiating TV deals that showcase his fighters on national networks. His approach involves securing significant airtime for his boxers on networks like Showtime and Premier Boxing Champions (PBC), allowing his fighters to gain wider exposure and recognition.
The Ghost of the Premier Boxing Champions (PBC)
One of Al Haymon's most notable achievements is the creation of the Premier Boxing Champions (PBC) series, which he promoted to bring mainstream prominence back to the sport of boxing in the United States. On March 7, 2015, NBC broadcasted the first Premier Boxing Champions, and since then, the televised boxing events have been providing high-quality competitive matchups for the viewers. Later, the promotions reached deals with several broadcasters, including ABC, CBS, FOX, ESPN, and others.
PBC aimed to provide fans with high-quality boxing matches on free-to-air television, increasing the accessibility of the sport. Meanwhile, Haymon's approach was to match fighters against competitive opponents and provide consistent fight opportunities, ultimately raising the profile of many boxers and generating interest in the sport.
Haymon goes about everything like a manager/adviser, which is what he was prior to the 2015 formation of the PBC, rather than a promoter. Most of his colleagues refer to him as a wizard in whose spells fighters fall under. Likewise, Al is a genius at what he does and gains that belief from the fighter. Haymon advises a large stable of fighters, around 150, among which most of them are sports' elite practitioners. Some of the heavyweight titleholder boxers, such as Deontay Wilder, the Charlo twins, Errol Spence Jr., Keith Thurman, and Danny Garcia, are all handled by Haymon.
Haymon influences every aspect of every promotion, but he is never seen anywhere around the boxing ring. Despite his success, Haymon has maintained an extremely private profile, rarely giving interviews or making public appearances. This secrecy has led to various speculations and rumors, with critics raising concerns about his influence over the boxing industry and his management practices. Some critics have alleged that his approach limits fighters' options by keeping them within the PBC ecosystem. Rarely seen and interviewed, one of his notable clients, Floyd Mayweather Jr., gave him a nickname, The Ghost.
Al Haymon Net Worth and Personal Life
The general figure might be close or even higher, but Al Haymon's net worth is $100 million, as per some websites. For information, Haymon was doing concerts back in the late 1970s and driving a Rolls Royce in the 1980s. One of the biggest deals Al did was the Budweiser Superfest, from which he might have made hundreds of millions. Likewise, Haymon paid $20 million per year to broadcasters during its contract with NBC.
Fighters flock to Haymon for larger paydays and remain loyal when anyone offers them a more lucrative deal. It was he who negotiated Floyd Mayweather's record-shattering $200 million deal with CBS/Showtime, making him the richest athlete in the history of all sports. Haymon won the Al Buck Award (Manager of the Year) in 2005 and 2013 from the Boxing Writers Association of America.
As per reports, Al Haymon owns and controls a number of business entities. In 2013, some shareholders of Waddell funds ailed a lawsuit to recover at least $300 million and as much as $925 million that was purportedly invested in Haymon's corporate entities. However, he has never been convicted of any wrongdoing.
Despite the controversies surrounding his management practices, Haymon is also the most powerful and influential figure in the sport. Having said that, the details of his personal life, such as his marriage, kids, and family, are extremely difficult to find.
Now, looking through his professional accomplishments, we can say that Al Haymon's name is synonymous with the symphony of revolutionary change that ushered in the world of boxing. In conclusion, Al Haymon biography is a testament to the fact that his influence on the boxing landscape is undeniable, and his legacy continues to evolve as the sport progresses.
References
Did you notice an error ?
Please help us make corrections by submitting a suggestion. Your help is greatly appreciated!