Sports
Amaury Cordeel Biography: Belgian Motorsports Racing Driver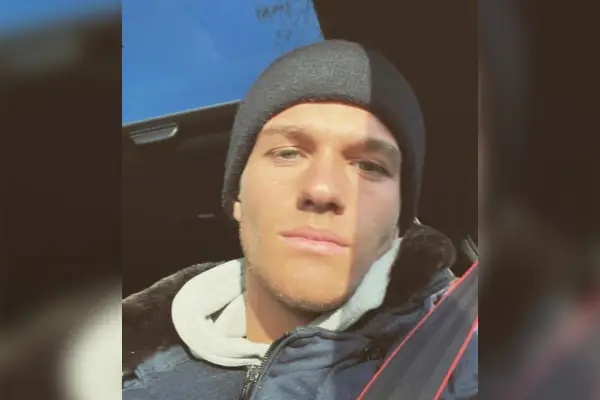 Amaury Cordeel Biography. Image Credit: Instagram.
Full Name

Amaury Cordeel

Age

21 yrs

Birth Date

July 9, 2002

Country

Belgium

Relationship Status

In a relationship

Nationality

Belgian

Profession

Racing Driver

Awards and honors

2018 Spanish F4 Champion

Height

5 feet 8 inch
In the world of motorsports, Amaury Cordeel is a name that is gaining prominence. This young and promising talent is definitely on the fast track to success. From his early days in karting to his current presence in the 2023 Formula 2 Championship, Cordeel has showcased his potential as a rising star in the world of motorsports.
Today, we will dive deep into Amaury Cordeel biography as racing fans and enthusiasts eagerly anticipate what the future holds for this young Belgian talent. The former 2018 Spanish F4 champion previously raced in the FIA Formula 3 Championship, Formula Renault Eurocup, Toyota Racing Series, and F3 Asian Championship.
The Temse native racing driver has continued building a solid racing career in numerous championships. In 2021, he became the first driver to join Campos Racing for the FIA Formula 3 Championship. He is currently associated with Invicta Virtuosi Racing.
Early Passion for Racing: Belongs to a Prosperous Family
Amaury Cordeel was born on July 9, 2002, in Temse, Belgium. He comes from a lineage of an esteemed family as his grandfather Marc Cordeel served as the co-founder of Cordeel Construction Company. Amaury's father, Filip Cordeel, served on the company's executive board in 1994.
At a young age, Cordeel developed a passion for racing, while the thrill of speed became his early fascination. He has an older brother, Ghislain Cordeel, who is also a racing driver currently competing in the Porsche Supercup with GP Elite.
While talking about his racing career, Amaury mentioned about his parents' support. His father supported him financially and emotionally during his early racing career. Likewise, his family has always been there supporting him, even during his bad times.
Most of the young racers begin their career by competing in local kart championships. However, Amaury and his brother began their career doing Formula Renault. They both pushed each other and aspired for higher levels.
ALSO READ: Dino Beganovic Biography: Meet a Swedish-Bosnian Racing Driver
Single-Seater Debut: F4 Champion, Formula Renault and F3
At just 14 years old, Amaury Cordeel made his single-seater debut at the French F4 Championship in 2017. As a junior driver, he showed a lot of potential on the track. But, he never competed in professional karting before moving to formula racing, making the start of his career a special one.
Amaury used the Formula 4 category to gain experience and sharpen his race craft. He competed in multiple international series, such as the French F4, F4 UAE, and both Italian and German F4, as well as the SMP F4 Championship. This extensive program paid off as then-16-year-old, Cordeel won the Spanish F4 Championship title in 2018.
As a championship-winning driver, Cordeel moved up to the F3 category in 2019, only two years after his single-seater racing debut in 2017. Amaury spent the next two years competing in both the Asian F3 series and the Formula Renault Eurocup before stepping up to the FIA F3 in 2021.
| | | | | |
| --- | --- | --- | --- | --- |
| Season | Series | Team | Races | Win |
| 2017 | French F4 Championship | FFSA Academy | 21 | 0 |
| 2018 | F4 Spanish Championship | MP Motorsport | 17 | 4 |
| 2019 | Formula Renault Eurocup | MP Motorsport | 20 | 0 |
Table Source: FIAFormula3
Cordeel debuted in the Formula Renault Eurocup in 2019 with MP Motorsport. The following year, he switched to FA Racing from MP and finished 15th in the standings. Amidst a formidable field of exceptional drivers, Cordeel stood his ground, consistently improving and gaining invaluable experience.
FIA Formula 3 and Formula 2 Championship
In 2021, Campos Racing announced the name of Amaury Cordeel as their first driver for the Formula 3 Championship. Also, he took part in the 2021 Formula 2 post-season testing with Van Amersfoort Racing.
Along the list of talented racers in the 2021 F3 championship included Dennis Hauger, Olli Caldwell, Jak Crawford, Frederik Vesti, etc. Meanwhile, Amaury's helmet had his star sign and his father's name alongside the logo C'est La Vie.
The year 2022 marked a pivotal moment for Cordeel's racing career as he stepped up for the Formula 2 championship. For the 2022 campaign, Cordeel and British racing driver Jake Hughes partnered together. By entering F2 as a rookie driver, Cordeel is aware that he will face a challenging season ahead.
In his first feature race in Bahrain, Cordeel finished 9th and was demoted to 15th for speeding in the pit lane twice. Also, he collected a 12th penalty point after a collision with Olli Caldwell in the feature race in Baku. After the end of the 2022 season, Cordeel took part in the post-season test with Virtuosi Racing, having been signed to the Infinity Sports Management program.
| | | | | |
| --- | --- | --- | --- | --- |
| Season | Series | Team | Races | Win |
| 2021 | FIA Formula 3 Championship | Campos Racing | 20 | 0 |
| 2022 | FIA Formula 2 Championship | Van Amersfoort Racing | 24 | 0 |
| 2023 | FIA Formula 2 Championship | Invicta Virtuosi Racing | 22 | 0 |
Table Source: FIAFormula2
The 2023 FIA F2 championship is the 57th season of Formula 2 racing, where the current championship leader is none other than Theo Pourchaire, who took his maiden victory on his 96th race start in the sprint race in Bahrain.
Controversy: Speeding Outside the Track?
Back in December 2020, Amaury Cordeel was caught speeding more than three times the limit of 50 kilometers per hour in his hometown of Temse, Belgium. It was the racing driver himself who posted a video on TikTok in which he could be seen driving at speeds up to 179km/h on a stretch of road where the limit was 50km/h.
This "offense" was committed on December 1, 2020, but the court case was only concluded at the end of November 2022. When the Belgian police chose to prosecute Cordeel, he denied the charges, saying to the court that he didn't have a driver's license at the time.
Later, Cordeel failed to tell the court that he had bought a driving license online for roughly $480. Meanwhile, he was found guilty and was fined $3,755 and handed a six-month driving ban.
Net Worth and Personal Life
Motorsport is one of the most expensive sports where a huge amount of money is invested. Being a junior F2 driver, Amaury Cordeel net worth is just starting to rise, but the numbers are yet to be revealed. In general, F2 and F3 drivers actually have to pay the teams they race for in order to have a seat for the season. Luckily, Cordeel comes from a quite wealthy family.
As per reports, the junior drivers in Formula 2 are expected to post a fee of an estimated $1.5 million to $2 million in order to participate in competitions. Meanwhile, they earn somewhere around $50,000-$150,000 per season, where the earnings mostly come from personal sponsorship.
| | | |
| --- | --- | --- |
| Categories | Earnings (Avg) | Income |
| F3 | $80,000-$200,000 | Sponsorships |
| F2 | $50,000-$150,000 | Sponsorships |
Besides his family's company as his sponsor, Amaury Cordeel's fortune is contributed by his secondary sponsor, Xior Housing. Well, the talented racing driver has kept the details of his financial riches behind the curtains.
Not only his earnings but Amaury Cordeel girlfriend is also a hot topic among his fans. Yes, the F2 driver is currently dating a beautiful girl named Irina Maes.
Irina has been working as the COO of LawCloud since August 2023 after being promoted from Sales Manager. Cordeel often shares his partner's pictures on social media. Likewise, the couple spends quality time visiting exotic places and doing adventurous stuff.
Looking at his Instagram, we can see that Cordeel's partner is very supportive of her boyfriend's racing career. While the lovebirds are maintaining a low profile, we wish them all the best for their future. Lastly, we hope the above article on Amaury Cordeel biography might have cleared your curiosity about your favorite racing driver.
Did you notice an error ?
Please help us make corrections by submitting a suggestion. Your help is greatly appreciated!