Top Lists
5 Unknown Things About Cat Zingano Husband: A Tragic Tale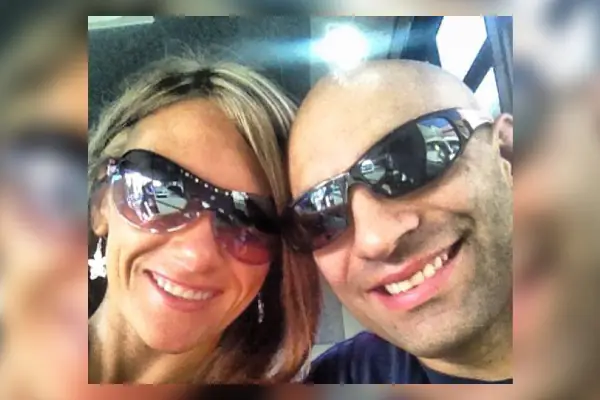 Cat Zingano Husband. Image Credit: Instagram.
Life is a beautiful lie, while death is a painful truth. Even the greatest fighters can't escape the misfortune. American MMA fighter Cat Zingano was happy with her husband in their marital relationship. They were raising a child together while doing training and competing in tournaments. But one sad event changed everything.
Today, we will be navigating one of the saddest moments revolving around Cat Zingano husband. In the MMA world, there are several couples trying to establish themselves as the top fighters.
Apart from brutal knockouts, there have been numerous tragedies around and behind the octagon ring. Further, when our loved one leaves us, grief is the price we pay for love. With her partner gone, Zingano has been fighting alone.
5. A Third-Degree BJJ Black Belt: How They Met?
Mauricio Zingano, a 3rd-degree Brazilian Jiu-Jitsu (BJJ) black belt, was born in Rio De Janeiro. He taught Muay Thai and jiu-jitsu for over 20 years. Mauricio learned fighting directly from the prestigious Gracie Family. He was taught by Master Helio Gracie and his sons, including other leading BJJ experts such as Carlos "Caique" Elias, Fabio Santos, etc.
From 1999-2003, Mauricio fought professionally three times, compiling a 2-0-1 record. In 2004, he founded his first gym and later established several Brazilian Jiu-Jitsu gyms in Colorado. Similarly, he was also named Coach of the Year in 2011. Mauricio and Cat Zingano first met in 2007 when the latter was visiting a friend who was training at Mauricio's gym.
After a formal meeting, Mauricio and Cat instantly became attracted to one another as they shared a common passion for Mixed Martial Arts (MMA). At the time, Cat was a wrestler who became a four-time All-American and National Champion. They started dating, and the rest is history.
In 2010, Catherine Albert married Mauricio Zingano and took his last name. It was through her husband that Cat discovered Brazilian jiu-jitsu. Under Mauricio's coaching, Zingano won double gold medals at the 2012 Vegas Open International Jiu-Jitsu championship.
4. Drug Addiction Put Strain on Their Marriage
After being married, Mauricio began coaching his wife. They trained and fought for hours, bonding over and falling back together. But sometimes, they did experience some boundary issues because Cat expected Mauricio to be tough as a coach but soft as a husband. After a few years into their marriage, something unexpected was about to happen.
While Mauricio was training fighters in his gym, his wife, Cat, was earning praise for being one of the top female MMA fighters. During her tenure with Invicta FC, Zingano defeated Raquel Pennington by submission with a rear-naked choke in the second round on October 6, 2012. After her victory, Mauricio entered the ring to celebrate his wife's winning.
At Ultimate Fighter 18, Cat Zingano husband, Mauricio, was set to become her coach against Ronda Rousey, but she suffered a knee injury in May 2013. Five months later, Cat went for surgery on both of her knees on October 3, 2013, which proved to be a turning point in her married life.
While Zingano was recovering, Mauricio was getting into a serious habit of shooting oxytocins (painkillers) into his body. Every night after Cat slept, he was taking his wife's painkillers in the form of drugs. His habit would soon affect the relationship with his spouse and their children.
ALSO READ: 5 Facts About Rose Namajunas Husband: Who is The Lucky Man?
5. Cat Zingano Husband Gone Too Soon: Reason Behind Such Extreme Decision
Zinagano observed that her husband had been behaving completely off since the day she underwent knee surgery. After a series of discussions, Mauricio finally decided to tell the truth about his drug addiction. Cat became furious as her own husband was sneaking into their home and shooting drugs instead of taking care of his family.
However, Mauricio said during an intuitive counseling session that he was going through some mental health issues. Also, he went through a period where he was doing a lot of drugs. The couple was experiencing difficulties in navigating their married life. Mauricio changed into a completely different person, which slowly pushed away his wife.
While the pair would meet frequently to take their son out, Cat and Mauricio felt a strain on their marriage. One day, when Mauricio failed to show up at a mall where they planned to meet, Cat went straight to her husband's home. She wanted to confront him for making her wait for hours. However, after pulling up her car, Zingano would feel shivers down her spine as she found her husband had died by hanging himself.
Mauricio Zingano, husband and coach to MMA fighter Cat Zingano, was found dead on January 13, 2014, near his home in Westminster, Colorado. He was 37. As per ESPN, the Jefferson County coroner's office confirmed that Mauricio committed suicide by hanging himself.
2. Life After Death: Wife and Son faced Extreme Darkness
In the docuseries titled Religion of Sports (2016), the former UFC bantamweight contender opened up about her relationship with her late husband. Zingano stated love was never the issue, and the couple adored each other despite having some misunderstandings. Mauricio was not only her husband but also her coach, training partner, and companion.
For information, Cat was previously married to a man with whom she had a son in 2006, a year before she started dating Mauricio. After they began dating, the BJJ fighter openly took her son as his own and even gave his last name. So, Cat Zingano's son, Brayden Zingano, who was born on July 11, 2006, also loved Mauricio as his own father. Unfortunately, Brayden lost a father figure when he was 7.
In January 2021, Cat Zingano shared a heartwarming post on Instagram regarding her late husband. She wrote after her husband died, she went through extreme darkness in her life, and even after those years, she chose to smile and live happily because that was the only way to live with her head up and chin down.
Furthermore, Zingano wrote how she and her son, Brayden, still haven't been able to recover from that accident. However, she thanked her fans and friends who stood beside her in tough times.
1. Cat's Impact on the MMA world
Despite Cat Zingano husband being no more, he left with a strong motivation for Cat to move on. In the MMA world, Zingano is the first mother to compete under the UFC banner. As a single mom, she is well aware of the strength and resilience required to navigate the demanding world of sports.
In July 2023, Zingano appeared at the California State Capitol to talk about Fighter's pension bill. While delivering a powerful and emotional testimony at the hearing, she shared her own experiences, shedding light on the challenges fighters face. Zingano stated that being a single mother, her career became different. After her husband died, she raised her son on her own.
View this post on Instagram
The State senate voted 13-0 in favor of the fighter pension bill, making Zingano's relentless pursuit a victory. Likewise, fans hailed her for making a difference and a positive change in the world of MMA. Meanwhile, Cat said that it was an honor speaking on behalf of the fighters of the past, present, and future.
It is said that the life of the dead is placed in the memory of the living. Similarly, Cat Zingano husband, although no more with us, lives in the memories of MMA lovers and beyond. Zingano is scheduled to face Brazilian-American MMA fighter Cris Cyborg for the Bellator Women's Featherweight Championship on 7 October 2023 at Bellator 300.
References
Did you notice an error ?
Please help us make corrections by submitting a suggestion. Your help is greatly appreciated!