Celebrities
Jami Gertz Biography: From Hollywood Lights to Billionaire Heights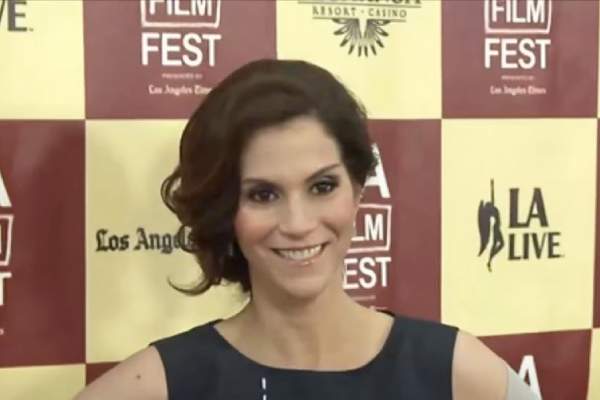 Jami Gertz Biography. Image Credit: Social Media.
Full Name

Jami Beth Gertz

Age

58 yrs

Birth Date

October 28, 1965

Country

America

Relationship Status

Married

Spouse

Tony Ressler

Nationality

American

Profession

Actress

Children

Oliver Ressler, Nicholas Ressler and Theo Ressler

Education

Drama, New York University

Net Worth

$8 Billion

Height

5 feet 6 inch
It's not your typical everyday Hollywood actress tale. The former teen queen of the 80s, actress Jami Gertz captivated audiences with her on-screen talent, gracing Hollywood with her remarkable finesse. As time wavered forward, her endeavors extended beyond acting, and she went on to become one of the wealthiest entertainers in Hollywood.
From the silver screen to the world of business ventures, actress Jami Gertz biography acknowledges the uniqueness of her journey from being the screen diva to billionaire's wife and basketball franchise owner. Further, this article illuminates the brighter part of her journey, where she navigated into the complex world of finance beyond the camera's gaze. Also, Gertz's ability to shine in diverse domains has inspired not only aspiring actors but also ambitious minds.
From theater to starring in popular shows like Seinfeld, ER, Dream On, Twister, and Ally McBeal, Jami began her acting career with movies Endless Love, Less Than Zero, Crossroads, and Quicksilver. Thus, if you want to know more, we suggest you remain engaged with us for a thorough account.
Family, Theater, And Debut With Tom Cruise
Jami Beth Gertz was born in a Jewish family household on October 28, 1965, in Chicago, Illinois, USA. Jami Gertz's age as of October 2023 is 57. Her parents, Walter Gertz (father) and Sharyn Gertz (mother), worked as a builder and contractors in the U.S. Jami grew up alongside her two brothers, Michael Gertz and Scott Gertz. Further, her mom, Sharyn, was a residential real estate broker based in Chicago and Los Angeles.
Gertz attended Maine East High School in Park Ridge, Illinois, where she was involved in theater productions and gained her first experiences on stage. Likewise, she studied drama at New York University and studied acting at the Lee Strasberg Theater Institute.
At 16, Jami won a nationwide talent search program sponsored by producer Norman Lear for the CBS sitcom Square Pegs. She had a breakout role as 'Muffy Tepperman' in the short-lived show (1982-1983) that also starred Sarah Jessica Parker. Prior to that, Gertz made her film debut alongside another debutant, Tom Cruise, with the 1981 romantic movie Endless Love starring Brooke Shields. Both Jami and Tom's acting careers saw a massive boost after Endless Love.
ALSO READ: Harry Lawtey Biography: From Early Beginnings To Rising Stardom
The Fame of 80s And 90s: Jami Gertz Movies And TV Shows
Television was always her first preference, but movies had a special place in her heart. After Square Pegs, Gertz landed a recurring role on NBC's The Facts of Life in 1983. She had already made her feature film debut in Endless Love and had supporting roles in two 1984 movies, Sixteen Candles and Alphabet City. However, Jami's first breakthrough role came as 'Terri' in the 1986 movie Quicksilver opposite Kevin Bacon. The same year, she appeared on both stage and on the big screen.
Stage Appearances

Year
Theater Play
Theater Location
1986
Out of Gas on Lover's Leap
Los Angeles
1987
Come Back, Little Sheba
Los Angeles
1993
Wrong Turn at Lung Fish
New York City
Table Source: Encyclopedia
Gertz went on to do classic fine-acting work in films that didn't click with either critics or the public. She did impressive work in the movies Less Than Zero (1987), Listen To Me (1989), and Sibling Rivalry (1990). From 1991-1992, she appeared in the ABC sitcom Sibs, and she also starred in some of the popular theater plays in L.A. and New York.
Jami Gert's appearance in Seinfeld was short, but the same year, in 1994, she appeared in a TV movie, This Can't Be Love. By 1995, Jami had already two sons and had taken time off for motherhood. But she resumed her acting career on the big screen with the 1996 movie Twister opposite Bill Paxton.
Jami Gertz movies may not have done well at the box office, but they certainly have elevated her career and introduced her to a wider audience.
Jami Gertz Husband: A Billionaire Businessman And Their Dynamic Partnerships
Through an outstanding trajectory in the film and TV industry, Jami reached a certain height, but her personal life is more of a prosperous voyage with her better half. Jami Gertz and her husband, Tony Ressler, paths crossed in the 1980s, and their relationship blossomed despite their different professions. The couple has been married since June 16, 1989.
Jami Gertz husband, Tony Ressler, is a brilliant businessman who is the co-founder of the private equity firms Apollo Global Management and Ares Management. Together, the couple formed a special, unique bond where Tony's expertise in finance and Jami's accomplishments in the entertainment industry brought two people from different worlds.
Jami and Tony share three sons together. Their eldest son, Oliver Ressler, was born in 1992, while Nicholas Ressler was born in 1995. Likewise, their third son, Theo Ressler, was born in 1998.
Tony Ressler and Jami Gertz's ability to balance their thriving careers with their personal lives is a testament to their partnership's strength. Despite their busy schedules, they have prioritized creating a nurturing and supportive environment for their children, ensuring that family remains at the heart of their journey.
How Did Jami Gertz Become a Billionaire? An Actress Who Never Had A Single Hit
It is true that Jami has been acting since the 1980s, but it is also true that she acted mostly in TV shows. While the average actor earns a decent amount of money, how has Jami Gertz net worth reached billions?
Outside of her acting career, Gertz ventured into business with her husband. Well, the couple is known for their involvement in sports ownership. Together, they are co-owners of the Atlanta Hawks, an NBA basketball team, which Tony purchased in 2015 for $730 million. In 2023, Atlanta Hawk is worth $2.19 billion.
As per some websites, Jami Gertz net worth is $8 billion, while some other media outlets report her wealth to be around $3 billion. Nevertheless, Jami is one of the richest actresses in Hollywood, but the majority of her fortune belongs to a series of sports investments and business ventures. Meanwhile, her spouse's net worth has been rising over the past few years.
| | |
| --- | --- |
| Year | Net Worth |
| 2021 | $4.3 Billion |
| 2022 | $5.7 Billion |
| 2023 | $5.9 Billion |
Table Source: Forbes
Jami and her husband are members of the investment group led by Mark Attanasio, which bought the Milwaukee Brewers baseball team from the Major League Baseball organization. Tony's firm, Ares Management, is a major corporate backer of the Pilgrim Pipeline that manages tens of billions in assets.
Do you know Jami sometimes faces backlash for being the richest actress despite not giving a single blockbuster? But in an interview, the Quicksilver actress revealed that she made more money from her acting career than her husband when she first met him. She even paid for their first house and their first vacation.
Later Work and Philanthropy
As the face of the Atlanta Hawks, Jami Gertz represented the team in the NBA draft lottery for the 2018, 2019, and 2020 NBA drafts. Similarly, she serves as a board director for the Melanoma Research Alliance as well.
In 1997, the same year Jami's husband founded his second equity firm, Ares, Jami appeared in a recurring role as 'Dr. Nina Pomerantz' on the NBC medical drama ER. Likewise, Jami Gertz's role as 'Kimmy Bishop' on the Fox series Ally McBeal garnered her a nomination for the Primetime Emmy Award for Outstanding Guest Actress in a Comedy Series.
Similarly, Gertz received a nomination for the Young Artist Award for Most Popular Mom & Pop in a TV Series for her role as 'Judy Miller' in the CBS sitcom Still Standing.
Since 2006, Gertz has appeared on a few TV shows, including Entourage, Modern Family, The Neighbors, This Is Us, and Difficult People. Meanwhile, she worked in a few movies, including Seven Girlfriends, Keeping Up with the Steins, and Dealin' with Idiots. After a long gap on the big screen, Jami appeared as 'Rita' in the 2022 rom-com I Want You Back.
Outside of their enormous ventures, Jami Gertz and her husband, Antony Ressler, are known for their philanthropic efforts. They were dubbed the most charitable couple of all by the non-profit organization The Giving Back Fund after they donated more than $10 million to institutions like LA CMA and Cedars-Sinai through their Ressler-Gertz Foundation.
So, in conclusion, Jami Gertz biography is a testament to the fact that with sheer dedication and ambition, one can shine with the power of talent and versatility. Movies, TV, Sports, Philanthropy, she has done it all and established a lucrative foundation for her fortune.
References
Did you notice an error ?
Please help us make corrections by submitting a suggestion. Your help is greatly appreciated!